A remarkable exhibition of photographs titled '10/1050' by our very own, well-known photographer Zvonimir Pandža was organized in Lazareti by DuList as a beautiful addition to the valuable monograph edition 'Svi Vlahovi ljudi' released few days ago.
This is the first solo exhibition of our Zvonimir Pandža. For the last ten years, our weekly newspaper has been celebrating the Feast with a special booklet along the paper edition of the newspaper at the time of the Feast, and now those ten years have been permanently preserved in the monograph 'Svi Vlahovi ljudi' published by DuList.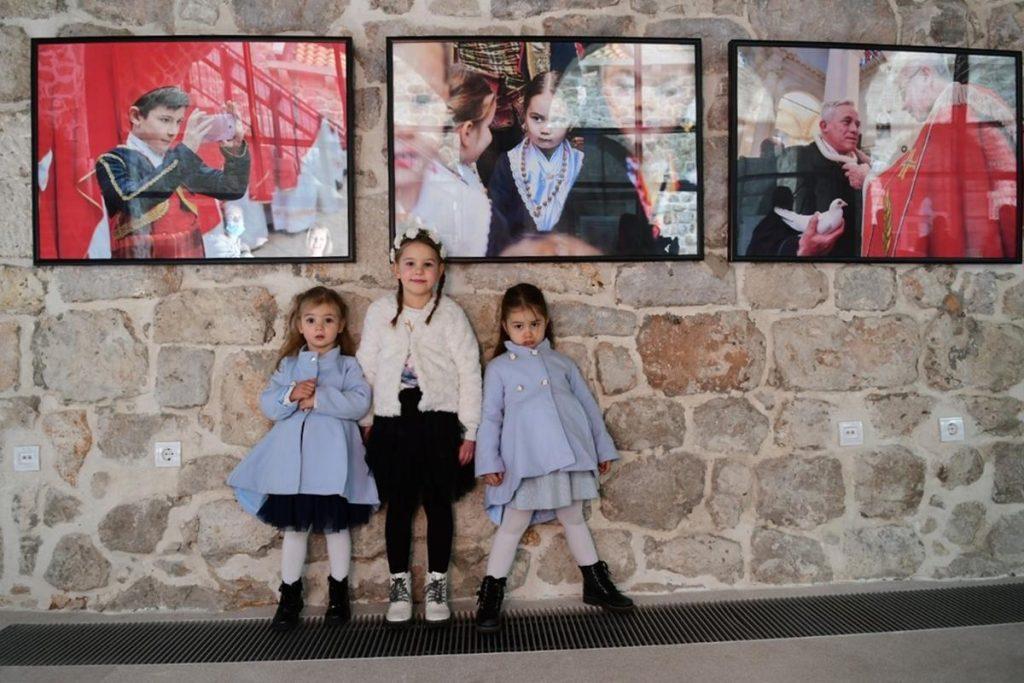 All these years, Zvonimir has diligently followed the Feast with his camera and captured some of its most majestic and heart-warming moments. A sea of ​​outstanding photographs had been created as a result of his dedicated work, which, in addition to documentary, have an enormous artistic value. This made it extremely difficult to single out particular photographs for the exhibition. For the most part, these selected photographs are not presented in the monograph and show the most unique and recognizable motifs of the last 10 of the 1050 Feasts that the City has had for its Patron. They are imbued with the mutual love between Saint Blaise and his people and present a confirmation and celebration of the immeasurable talent and commitment of one of those people: Zvonimir Pandža.
"I have been following the work of Zvonimir Pandža for decades. I am extremely pleased that his fantastic photographs were given the opportunity to be shown in large format to the Dubrovnik public," said Zrinka Lucianovic, the chief coordinator of Lazareti.
His long-time colleague, DuList journalist Maria Prkut, shared a few words with the audience about Pandža's work.
"This exhibition certainly should have been bigger because Zvone's work is truly amazing, not only the one for Feast, but the one he makes every day. It was extremely difficult to choose these few photos. His motifs from the Feast surprise us every year, and my personal favourites are those of children in costumes, like little Mia who is the star of today's show," said Prkut.
The author himself briefly thanked all those present.
"I thank the editorial office, all of my colleagues and friends, worshipers of St. Blaise, who has been guarding us for 1050 years and will hopefully continue to do so," Zvonimir Pandža concluded.
About the author
Zvonimir Pandža, was born on September 11, 1971, in Split. He moved to Dubrovnik in January 1992, where his maternal family is from. He became a photojournalist in 1993 when he started working part-time for Slobodna Dalmacija, later working for Večernji list and Dubrovački list, and has been a part of DuList since the first issue. Zvonimir is married to Elizabeth and is a father to Luka, Teo, Roko and Kate.
You can visit and enjoy this brilliant exhibition until the end of February, on weekdays from 9 a.m. to 3 p.m. in Lazareti, and on Saturdays from 9 a.m. to 12.30 p.m.