The British couple Duncan and Beverley Webster are definitely a real example of how age doesn't matter when it comes to enjoying life. Nothing could stop this sweet couple from tying the knot in their sixties and, despite the global pandemic, going on their well-deserved honeymoon. And where better to celebrate their recent nuptials but in the Croatian south, more precisely Mlini, a small village not far from Dubrovnik. What attracted them here the most was the serenity and the seemingly untouched nature which is what they miss the most in the West Welsh resort of Saundersfoot, where they live.
Home away from home
Their hands are pretty full back home. Duncan manages a caravan park and is dealing with tourist coming down all the time, and Beverley takes care of people with disabilities. In a sea of ​​daily commitments, they decided it was important to set aside some time for themselves as well. Duncan visited Dubrovnik many years ago and had a desire to bring Beverley here as well.
"I've visited Dubrovnik on a cruise 17 years ago and I knew she'd love it. I wanted to bring her to this area, but I didn't want to stay in the middle of Dubrovnik, so I researched the area. I stumbled upon Mlini. I found some pictures and I knew this was the place. Every time I go home from here, I leave a little piece of me behind. I absolutely love it," says Duncan.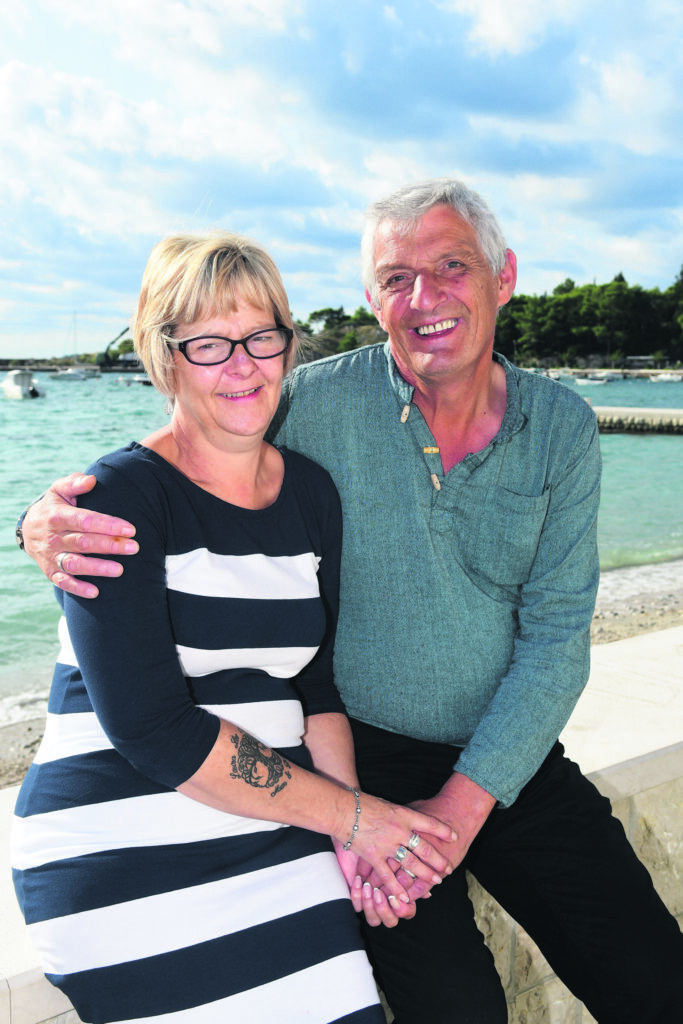 Loving the culture and the gastronomy
"First year we came we were in Astarea and lot of British people were moaning about the food. We loved it. If you're in a Croatian hotel you're gonna eat what Croatians eat. You have to immerse yourself in the culture otherwise what's the point. If you want fish and chips go to Benidorm. There was a woman who said 'I can't believe they don't do Bingo here.' We were like 'Really, you came to a totally wrong place'," says Beverley chuckling.
"We went to a nearby grill restaurant. I love your lager Ožujsko. It's a nice pale ale. I lived many years in Cyprus and it's similar to the beer the produce there. Čevapčići are to die for. I've never been a big fan of octopus. I like prawns and shrimps, and fish on charcoal," Duncan adds.
They love to go to places frequented by mostly local people and are amazed by their kindness and hospitality, but they also pay a lot of attention to the architecture. "Old Town is stunning," Duncan tells us, "I love the alleyways and how the people here hang their washing outside. I say to people coming to Dubrovnik 'Do the Stradun, but do the side streets'. We have always had drinks in the little places. We like to eat where local people eat."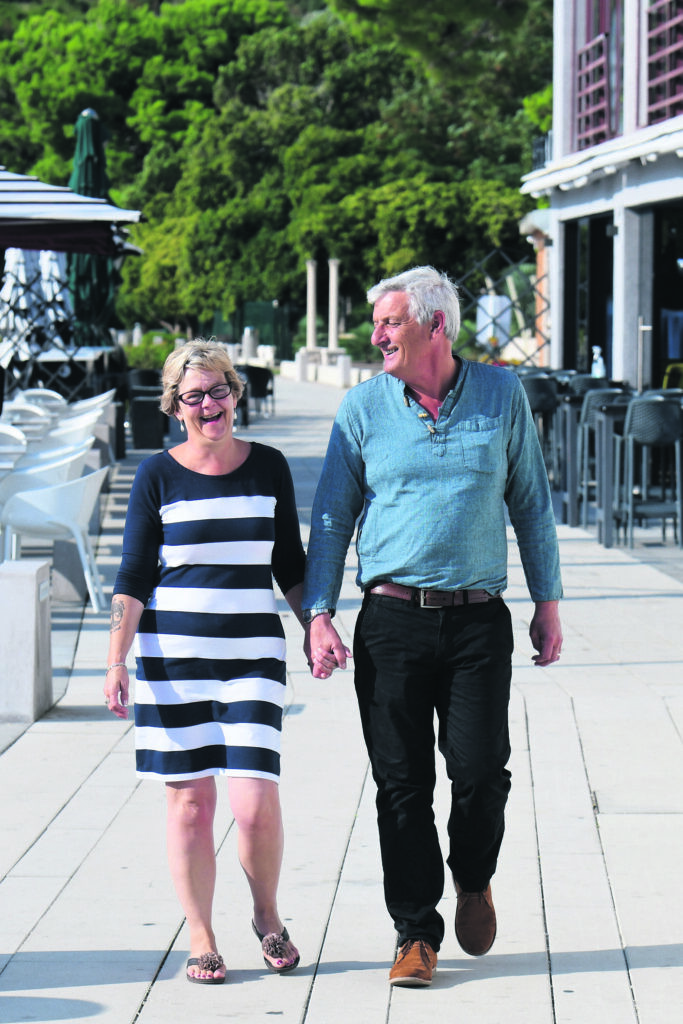 Escaping the coronavirus
They love the fact that we keep the doors to our churches always open. In each church the Websters visit, they light a candle for their quarantined parents back home. As they explained to us, certain counties in Wales are closed and close contact is forbidden. The situation is quite serious.
"We had 10 guests coming from the lockdown area at wedding," Beverley explains, adding "We're going to do another reception when this is all over. Lot of people have eased. When you have a drink it's hard to keep the social distance. It doesn't take many to start spreading. Pubs shut at 10. So we had to be out till 10:20. We couldn't dance or mix. But that didn't worry us because we got to come here."
Although the food and company are great, they comment giggling, the music bothers them. They are not fans of Croatian pop songs. They remind them of songs from the Eurovision Song Contest. They prefer traditional expression, but also rock.
"I'm a rock fan," says Duncan, "I wish I had seen Gruhak perform before Boris died because I've never heard anyone cover rock music like that. Absolutely superb."
They also regret missing the performance of KUD 'Čilipi', but they hope there will be an opportunity next year. As soon as they land at Heathrow, they say, they will book accommodation for 2021.
They certainly do not fear the future, as long as there is a possibility of a vacation in Župa Dubrovačka.
"Coming here this time of year is ideal because we can step off the treadmill for a week and it is just heavens. The fact that we have two weeks of quarantine waiting for us back home doesn't bother us at all. We just wanted to get away to what we call 'our place'," says Beverley smiling.
We wish them a handful of fond memories and a quick return to their little piece of heaven as soon as possible.
Journalist: Iva Dedo
Photo: Zvonimir Pandža
DuList