In her family house in Banići, Mrs. Ana Mihović stared preparing for the biggest Christian holiday a few weeks prior. The reason is the wonderful tradition of our region passed down from generation to generation, and like all good thing it takes time. It is, of course, egg-painting in which Mrs. Ana happens to be a true master.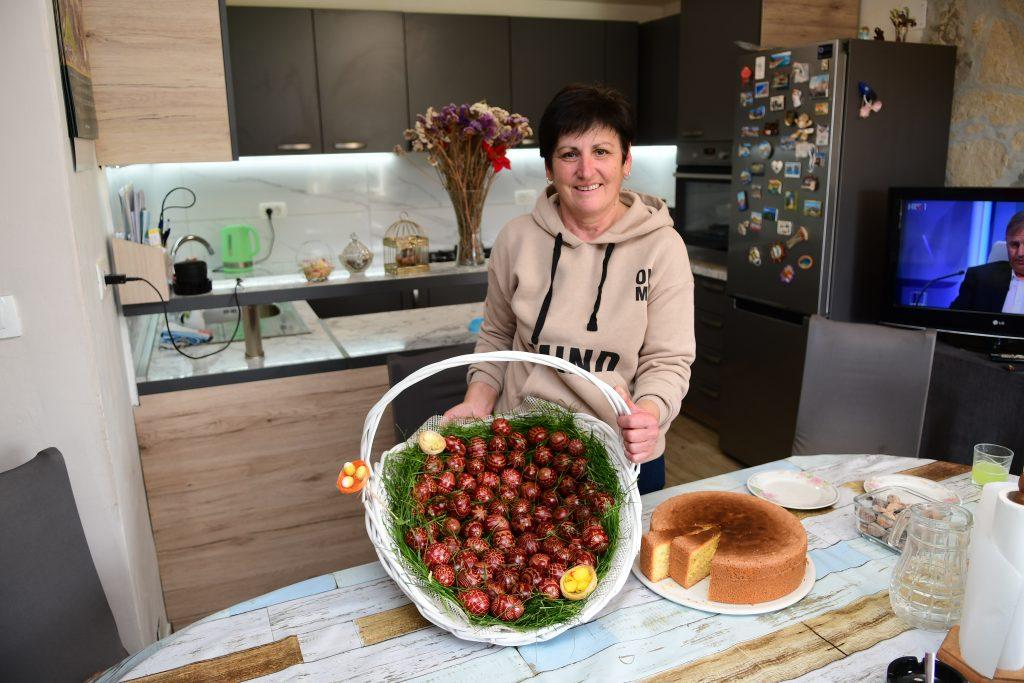 She greeted us with a huge basket full of shiny eggs in the traditional dark red colour. With the strokes of the traditional egg pen, fantastic small miracles are created. She started painting eggs as a child in primary school, and her grandmother Ana is the one to thank. "Egg-painting has remained rooted in our family. It has not been forgotten," Mrs. Ana points out.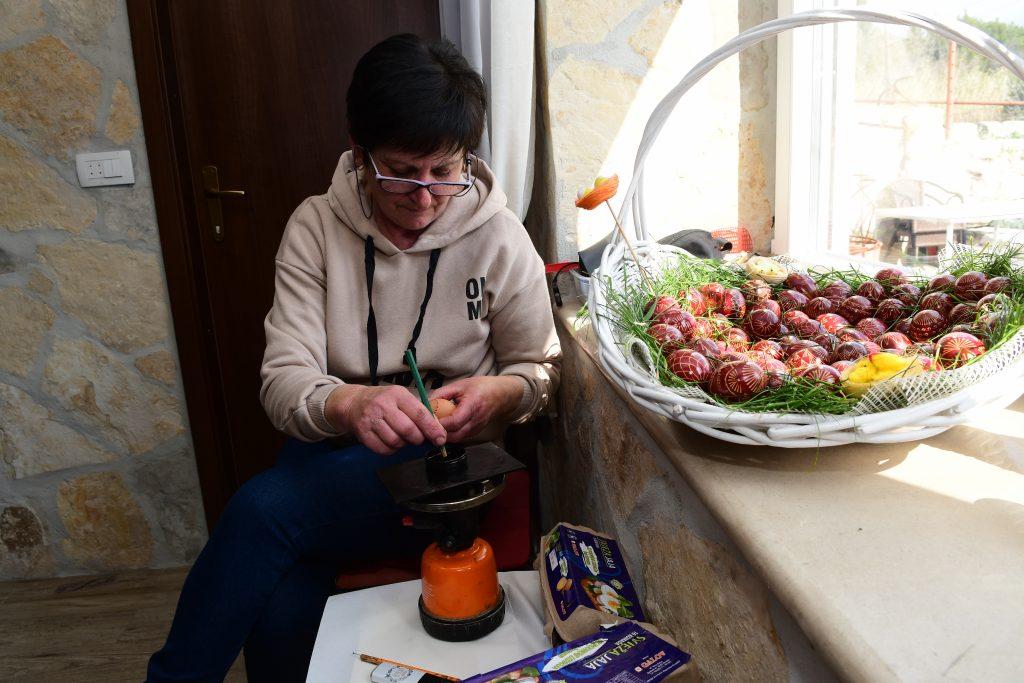 It is with great love that she continues this marvellous tradition to this day. She passed it to her daughter Ivana as well and is especially glad about it. "For each of these lines, you need to dip in the wax. You need to have the will to do it, and if you don't have it, it just won't work," she emphasized.
"Painted eggs make a beautiful decoration, and it's always a shame to break them," said Mrs. Ana.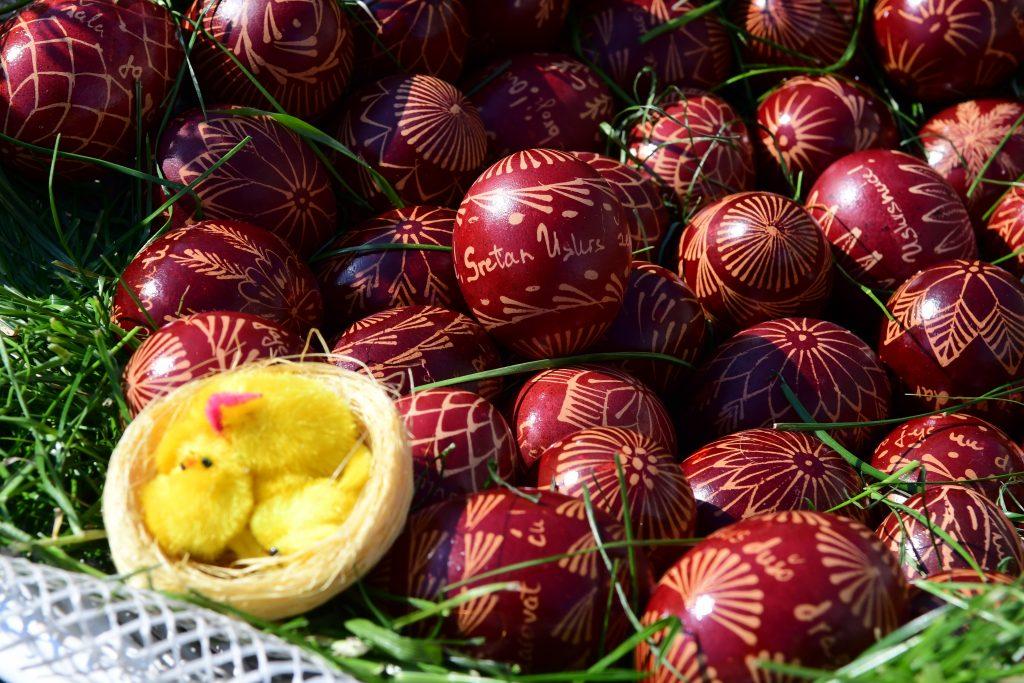 Traditional messages on eggs are also indispensable, and Mrs. Ana knows about fifty of them. She learned most of the messages in school, and over time she came up with her own. We came to see that this is by no means an easy job, but one than needs a good and skilled hand, resulting in wonderful traditional works of art.