"After everything we've been through, and all the counties we've travelled to, Dubrovnik will always have a special place in our hearts. Even looking at the historic core of the city and Stradun itself from a plane high above is enough reason for that," said Kristijan Iličić and his fiancée Andrea Trgovčević, famous Croatian travel bloggers who spent a few days in Dubrovnik determined to explore its every pore. The celebration of Andrea's birthday, which lasted for three whole days, definitely gave a special and unforgettable note to their holiday.  None of their experiences could pass unnoticed by their striking 300,00 social media followers, with who they share all of their adventures.
Kristijan has been to Dubrovnik several times already, and Andrea was precisely the person who brought him to our city for the very first time. She often points out Dubrovnik being her irreplaceable vacationing place, having in mind all the beautiful friendships she made here during the years. Her best friend, who also happens to be her maid of honour, is from Dubrovnik. During this year's stay in the south of Croatia, they wholeheartedly decided to learn more about the city, with the help of a local tour guide Ivan Vuković Vuka.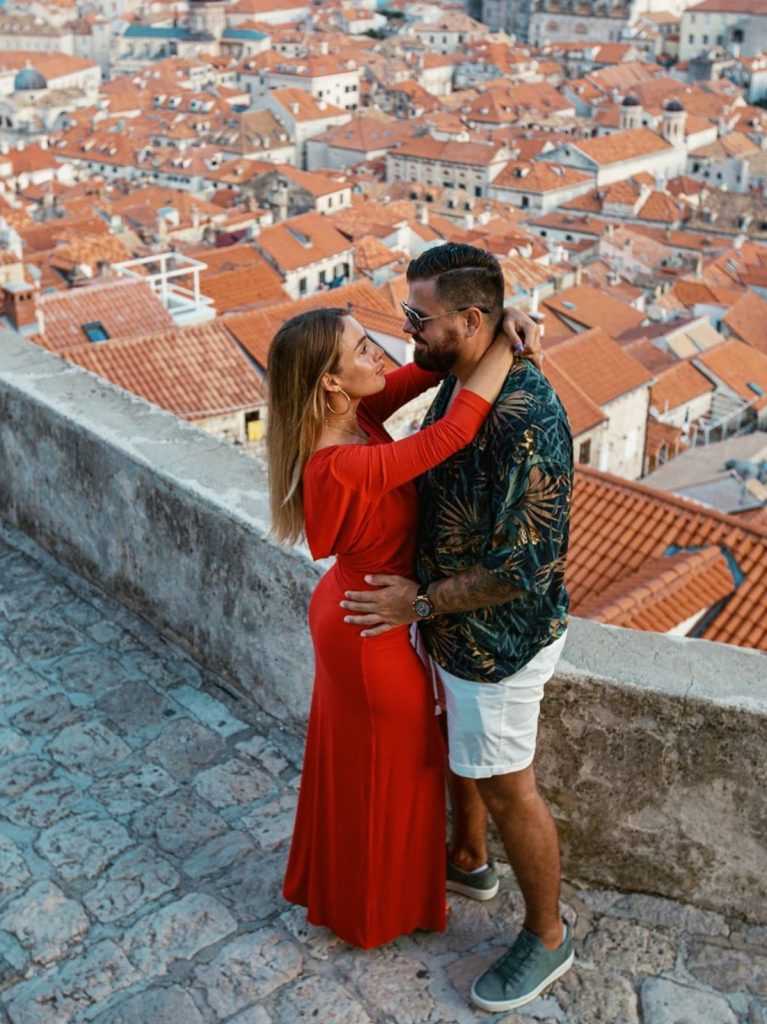 Over a hundred countries
Kristijan visited no less than one hundred countries around the world all by himself, while Andrea visited more than seventy. Their ultimate goal is to visit every single country in the world. The best experience Kristijan ever had was his trip to Ethiopia, a country incredibly rich in history and culture. They were fortunate enough not to have any negative experiences during their travels, but if they had to single out one city that was not as interesting as they wanted it to be, it would be the capital of Finland – Helsinki. Andrea would, on the other hand, mention South America as her number one favourite travel destination. Regarding to what most people would call a "normal job", Kristijan worked in a company for twelve years as the director of IT development, a business in which he has gained a lot of experience. But despite the long work hours and the intensity of work itself, he would always find time for travel.
"I got to that level in my professional career where I simply didn't see any more opportunities to grow, and around that time I met Andrea. We decided to resign from our jobs and start our own thing. Our first trip was to Madagascar and the Seychelles. At that time Andrea went to work in the United States through the 'Work & Travel' program, and I decided to travel to Kazakhstan and Kyrgyzstan with my brother. We hitchhiked trough both countries," he adds. When he returned to Croatia, it downed on him to surprise Andrea in the United States, and that is where their joint travel story begins.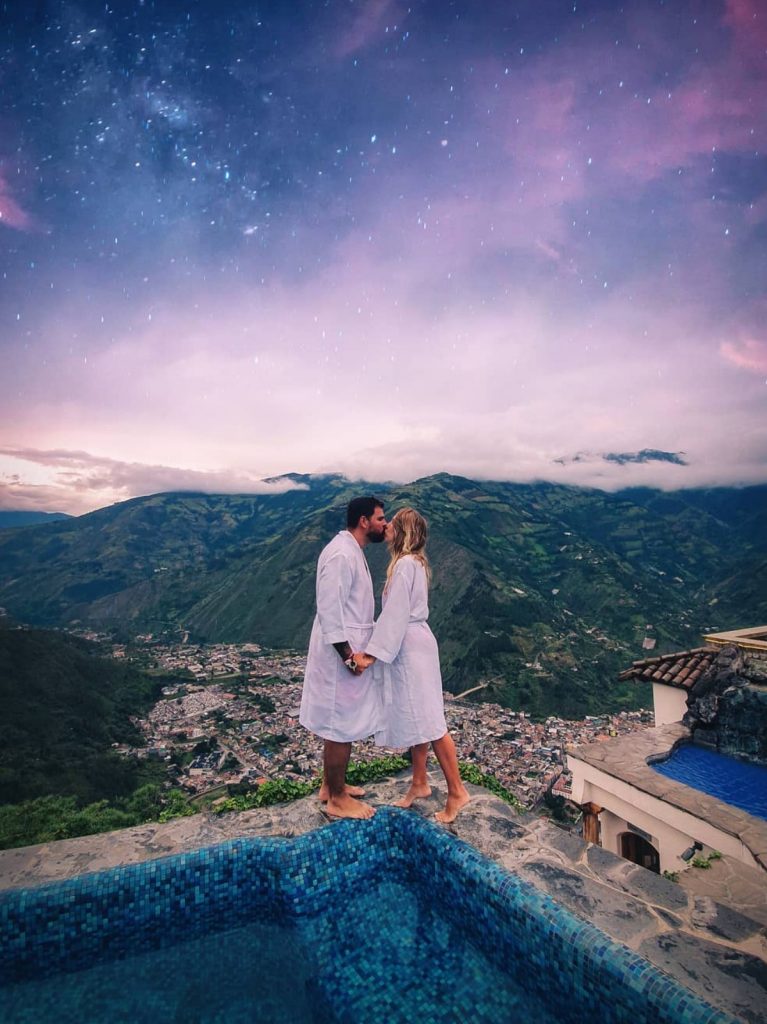 "I dressed as a lion mascot and came to her birthday and surprised her! I recorded it all, released it and it became a world viral hit. The video gained more than 150 million views on various platforms. It was reported by the Croatian media, but also ABC News and BBC. It is at that point when we got a bunch of followers on social media. And then it hit us: 'Let's invest in travel', " Kristijan tells us. All their travels they finance alone and don't really have any specific rules for spending money on their trips.
"Sometimes we sleep in hotels that we pay a couple of euros a night, and sometimes we decide on a bigger budget, " they say. The average price they will agree accommodation wise if from 60 to 70 euros a night. When planning a trip, Andrea points out, it is important to be flexible with the choice of tickets and to be a member of numerous 'travel addicts' groups. They love to experience exotic things completely unknown to them. A year ago, they embarked on an eight-day trip to North Korea. The trip resulted in social media posts, 6 vlogs, and of course an experience they will never forget.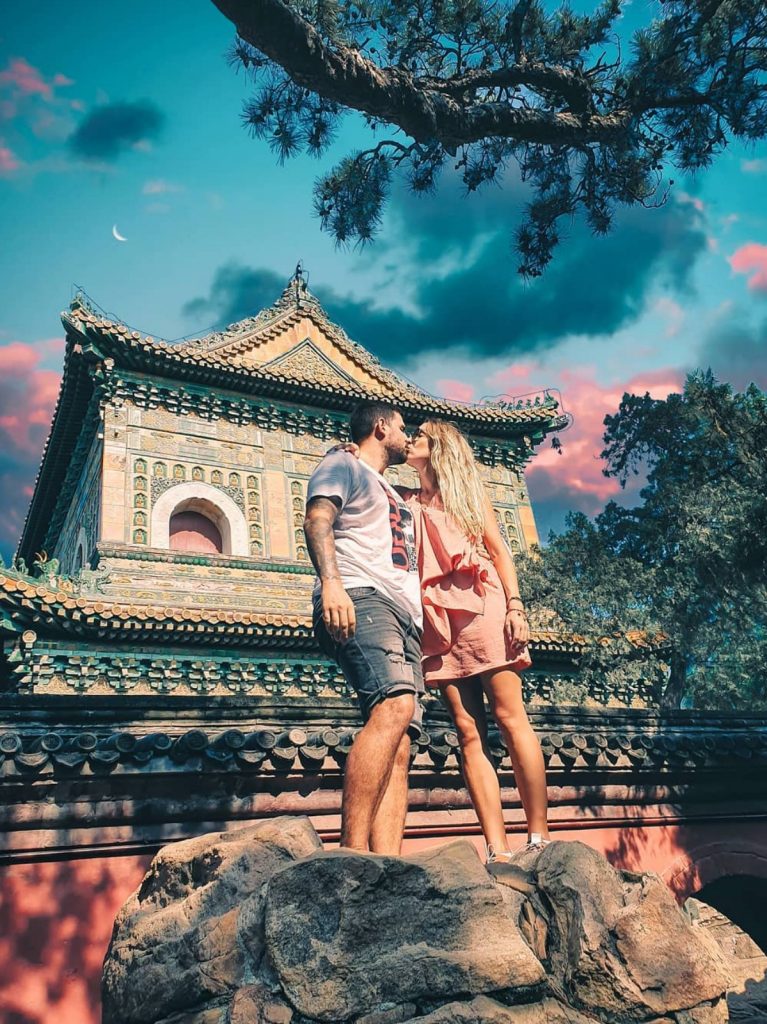 Corona postpones the wedding
Coronavirus, more precisely the 'lockdown', has very much disrupted their traveling plans. Although they make a living of it, it is still just a small part of what they actually do. They are the owners of the digital agency 'Iluminol', which stands out for its numerous work projects with influencers. They also work with different companies in the field of social media marketing, and do photo and video production. On that note, their work has quadrupled. Although unable to travel due to the pandemic, they continued to act as ambassadors for a number of brands.
"We simply adjusted it all to our market. After the 'lockdown' we decided to travel Croatia. We are glad to have promoted out country through numerous posts, photos, and videos. We have written recommendations for everything we've experienced," said Kristijan. But since they are still great adventurers after all, always eager for new travels and experiences, they sailed off to new foreign waters in August, as soon as they could. The first destination was Turkey, and they have already bought tickets for Iceland, where they are flying in September this year.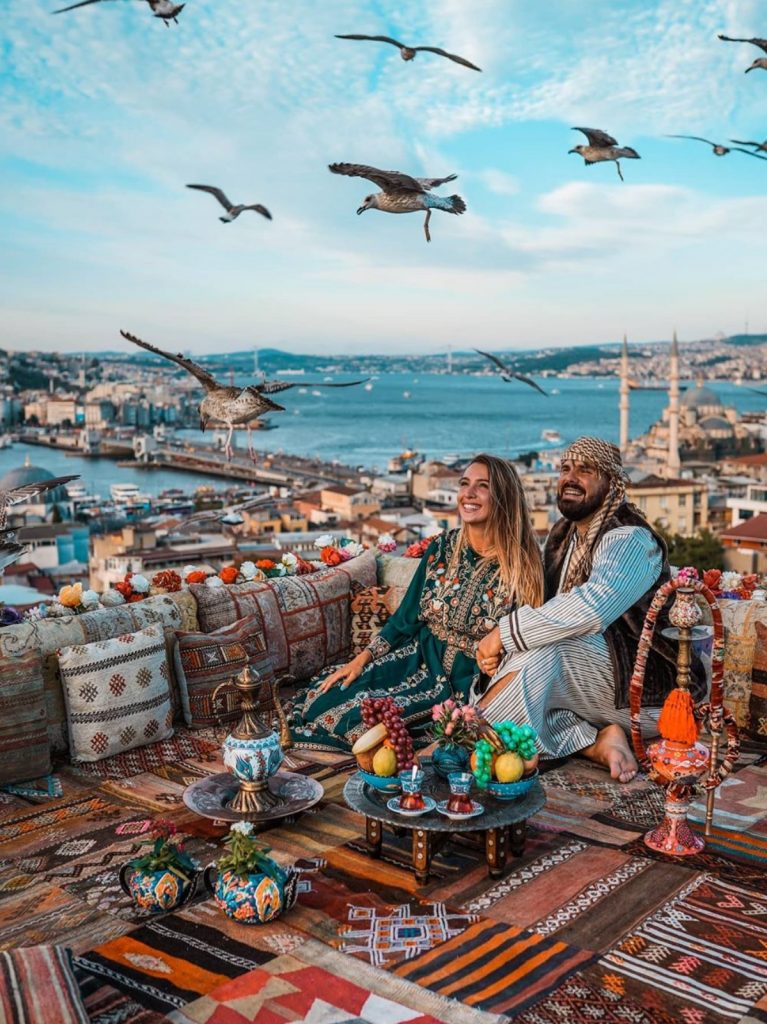 "I would say we travel three hundred days a year on average! That's the actual number of days we were out of Croatia last year. This year that number will, of course, be lower. I returned from my last trip to India two days before the earthquake in Zagreb, before all flights were suspended. As to the rest of 2020 – we will try to find a way to travel as much as possible," – said Kristijan.
Traveling aside, the most beautiful day in their lives should have taken place this year as well. Their wedding was scheduled for the end of May, in Zagreb, but they had to postpone it until 2021. The engagement took place on, as they say, the most beautiful island in the Seychelles – La Digue.
"The coronavirus disrupted our plans because our honeymoon was supposed to be in Oceania. We would've had to go through about twenty countries in three months. But well, the main thing is that we are alive and well, " they concluded.
https://www.instagram.com/p/B4CRVXpnTIV/
https://www.instagram.com/p/B6Fykl7JJVg/
Journalist: Maria Prkut
Photo: Instagram/kristijanilicic
           Instagram/andrea_trgovcevic