The House of Marin Držić presented 'Držić's umbrellas' – the final products of its art workshop with lovely new items in the museum's souvenir shop. The art workshop 'Držić's Umbrellas' was held in early 2020 guided by academic painters and art professors Rajna Inić and Ivan Perak. The participants of the workshop were all children, older than twelve. The twenty-seven of them were divided into three groups, and each group conceived and realized one of the three delightful umbrella designs.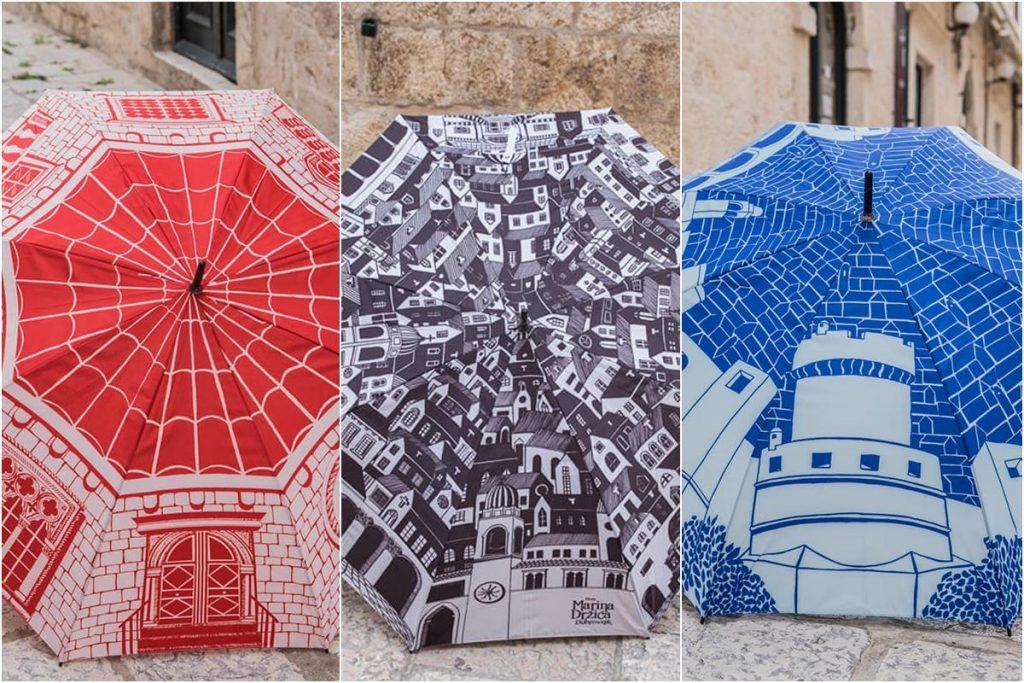 "Each participant painted one of the nine fields (central field and eight pages) using the marker technique on hammer paper. The finished sketches were printed on umbrellas in the Croatian factory VIS Varaždin. We hope that Dubrovnik, its houses, palaces, streets, roofs and stone details in black, red and blue will revive rainy days not only in our city, but also beyond," they told us from the House of Marin Držić.
As soon as the conditions for that are met, the House of Marin Držić will organize an exhibition of participants' work where they will, in addition to umbrellas, exhibit the authors' sketches as well.