Dubrovnik Open water swimming marathon 2022 will take place at Danče beach (location)  in the morning of August 27th 2022.
Start time is at 09 AM sharp, while the registrations on the beach start at 7:40 AM – 8:40 AM.
There are two swimming marathon lenghts offered, with a joint (all together) start procedure:
1700m (1 swim around the triangle shaped racing course, start from Danče beach, turn around buoy no. 1 beneath Boninovo, turn around buoy no. 2 below Rixos Premium hotel, and then finish at Danče beach) – 5000m (3 times around the triangle shaped racing course explained above).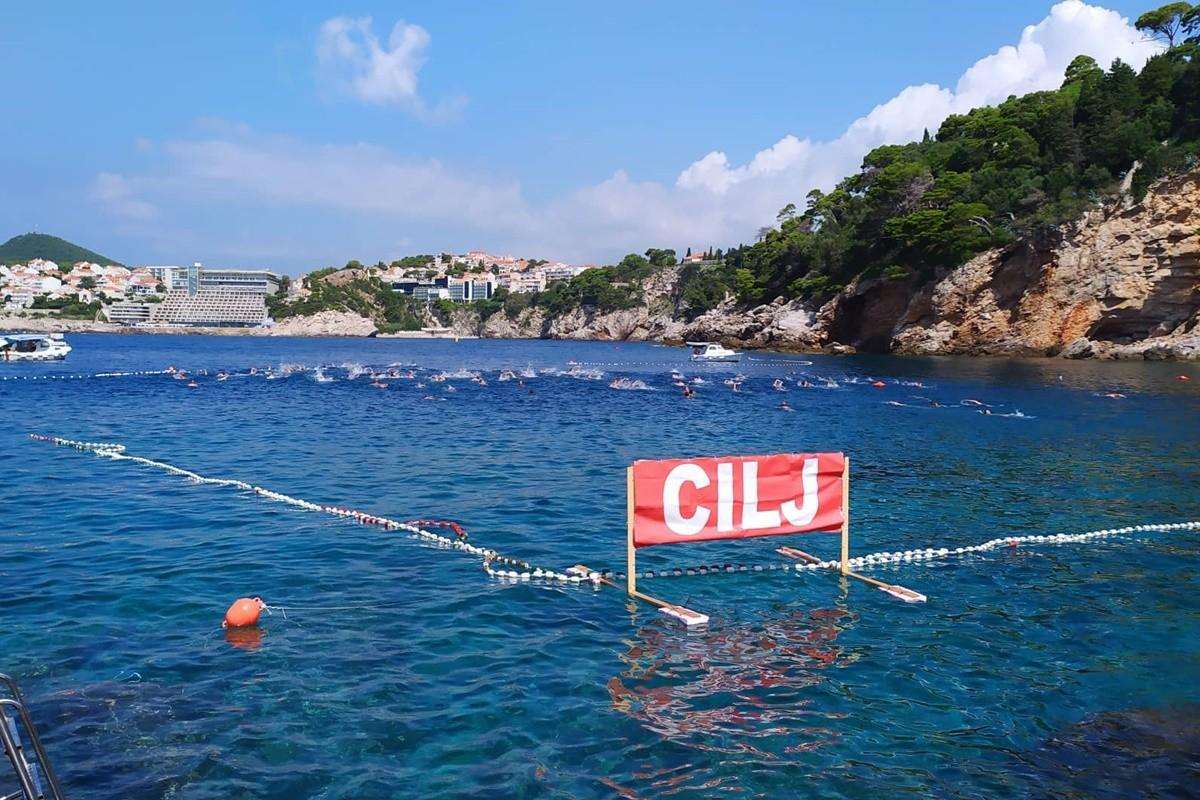 'If you are interested to join, it is obligatory to sign up here(kindly use Google translate) all the Race rules available here /*start reading from the chapter called: 14. dančarski plivački maraton (1700m i 5000m). Please use Google Translate if in doubt. Feel free to contact us by email ( owsdancedubrovnik@gmail.com ) if you need any help with the registration process. It will be impossible to sign up for the race in the morning on the spot, you need to do it prior – online using the online sign up form mentioned above', organizers stated, 'the briefing for the swimmers will be held at Danče beach's terrace at 8:45. Chief umpire will explain the race course, rules etc. The briefing is held in Croatian, but if you are there, feel free to ask for English translation, and we will gladly provide it to you', they added.
Swimming is at your own responsibility, and you would be signing a form at the registration desk, waiving the organizer of all of the responsibilities for your health and possessions during the entire morning at the race venue, both in the sea and outside on the beach.
The cost is 50 HRK per person, payable via bank transfer, the information on how to pay are explained in the Race rules at the link above. Organizer is providing volunteer boats to escort the swimmers throughout the race – that will ensure the safety for the swimmers. They have medical team and volunteer lifeguards on every vessel that is securing the race course.
Medals are being offered for the races: gold, silver, bronze, for the first three positions.
Find more here.