The 23-year-old Matej Stjepović, a very talented singer from Dubrovnik with a London address, has put out his first ever single in English titled 'Omen', in early February. This is a big step in life for him because publishing his work for the first time comes with certain amount of fear about what people will think. That being said, he is trying to focus on what he's creating as much as he can, so the fear falls into the background.
Matej comes from very creative family with great love for all art forms.
"I fell in love with singing at an early age. I wanted to know more about music, so I learned how to play the piano. At 16 I realized singing is what I really wanted, and I started taking singing classes, attending online courses, and finding ways to learn as much as I can about the voice as an instrument and what makes it so special. By the end of high school, I started writing lyrics and poetry and from there I began creating music," he said.
He moved to London in 2016 at the age of 19, where he studied at the Institute of Modern Music, later on moving to Zagreb where he lived for a while before returning to London. He has lived and worked in the capital of the United Kingdom ever since. "Moving to London was the best the decision I ever made, but also the most difficult. The intense change of environment made me do my best, be independent and seize the opportunity to attend music school. I developed the skill of writing songs, but also nurtured my creativity by working with producers in a music studio," Matej points out. For him, London is an ideal place, a city in constant motion where nothing remains unchanged.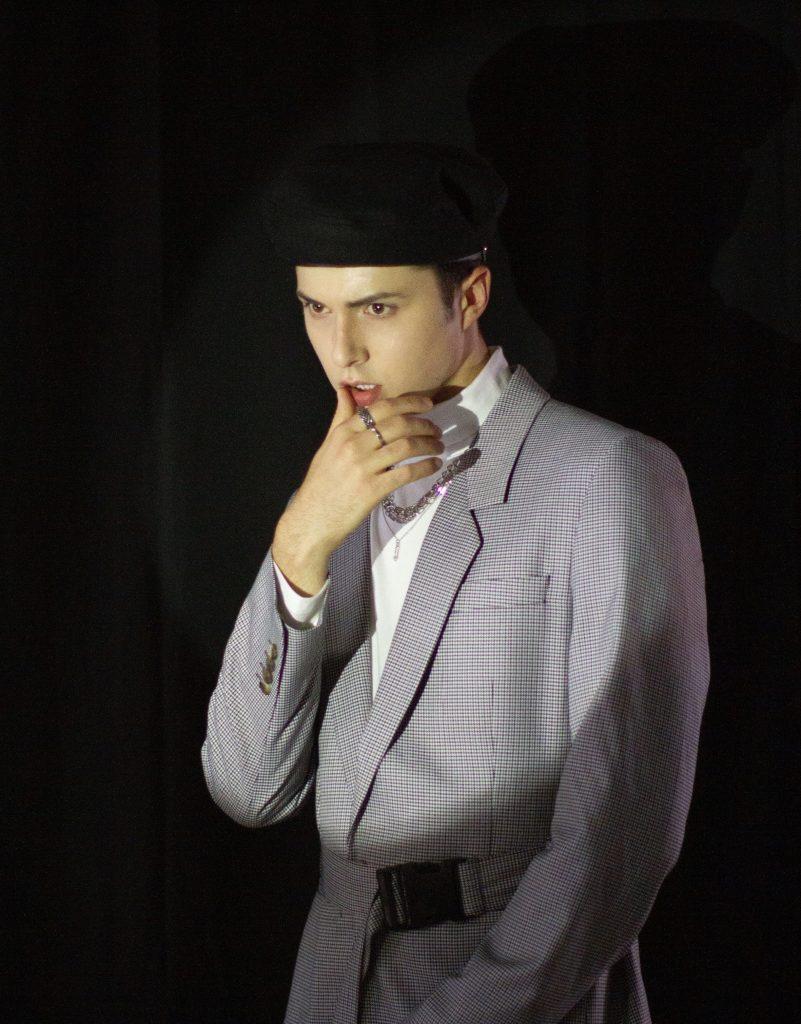 In the music world he goes by MATEI. "It symbolizes everything I want to be as a performer. It's not completely separate from Matej Stjepović, it's my way to maintain a balance between myself as a musician and a private person," he stressed. All the positive reactions to the song gave him even more motivation and strength to keep on with his work. 'Omen' is a mix between electronic and pop, with a touch of modern trap. It is Inspired by all the people and situations he knew were not as they first seemed and may not end well.
Latin American music, such as urban pop and reggaeton, was one of his main inspirations while writing this song. "It is for that reason exactly why I worked with a producer who had experience in said field. Although the lyrics may seem sensitive, I wanted the song to have a rhythm that is in contrast with the warmer vocals. I very quickly came up with the melody and lyrics because the idea about it was there even before I got the first instrumental demo, " said Stjepović, who decided to take his first step in the music world during a pandemic.
"The pandemic has really turned the world upside down, but I also think it created an opportunity for people to dedicate themselves to everything they never seemed to find time for. Like most, being in a situation where I don't have much choice, I spend time at home, and it pushed me to be completely dedicated to music. It may seem strange to start a career when there are almost no opportunities to perform live and connect with people, but at the same time a new path was opened for artists and musicians where they can take matters into their own hands and invest in their own advertising through the internet and social media. Although this is a situation we have no control over, there are still possibilities of developing our own interests and skills, and I think I made the most of my 'isolation time'," Matej tells us.
This year he wants to release a few new songs and collaborate with even more musicians because that is his favourite part of the job.
Journalist: Maria Prkut
Photo: Matej Stjepović/private archive