The director of the Dubrovnik Tourist Board, Ana Hrnić, presented all the planned activities of the Dubrovnik Tourist Board for this year's tourist season during a press conference.
One of the main goals of the promotion is the visibility of Dubrovnik in emitting markets with the increase of international flights as one of the preconditions for starting the tourist season.
The strategic goal of the Tourist Board in the future is to position Dubrovnik as a destination for sustainable year-round tourism and the 'Safe stay in Croatia' project will contribute to the image of a safe destination.  "It is important to put emphasis on safety, safe and responsible behaviour," said Hrnić. The Tourist Board also continues with activities within the "Respect the City" project and the project with traditional souvenirs where they cooperate with other tourist boards in the county such as Konavle.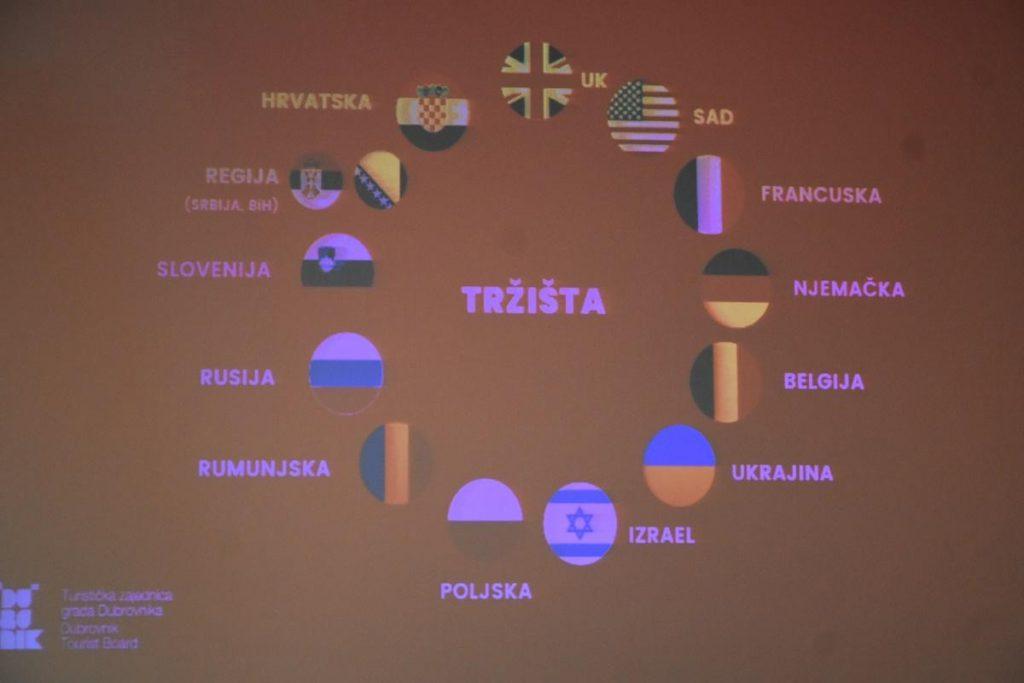 After excellent feedback at the conference on digital nomads, a project was designed in which digital nomads will come and stay in Dubrovnik for 10 days free of charge. It will help to improve Dubrovnik's offer and make it an excellent destination for other digital nomads. Weddings are not a new product, but they will also work on a stronger approach in presenting Dubrovnik as an exceptional wedding destination.
This year's marketing activities will be focused on several markets, primarily the US, UK, Germany, France, Belgium, Ukraine, Russia, Israel, and countries in the region. The activities will be based on promotional videos, mostly at airports, posters in prominent places and magazines, but also cooperation with influencers. Dubrovnik will participate in several tourist fairs, with Tel Aviv being one of the important ones.
Regarding flights, the first announced flight is the one of Lufthansa on March 28 and an expect confirmation of traveling from the UK on May 17 also awaits us, having in mind everything still does depends on the epidemiological situation.