The megayacht Emerald Azzurra, built as a small cruiser by Emerald Cruises, sailed in Dubrovnik this Saturday.
The Emerald Azzurra is 110 meters long and has a capacity of 100 passengers. This luxury cruiser has two large apartments of 110 square meters including an outdoor terrace, 42 apartments with terraces or balconies and six luxury cabins.
One of the interesting facts about this ship is that Croats also took part in her creation – Trogir's Yacht Design participated in the creation of the design, while the company Cummins Adriatic from Dugopolje delivered propulsion engines and generators.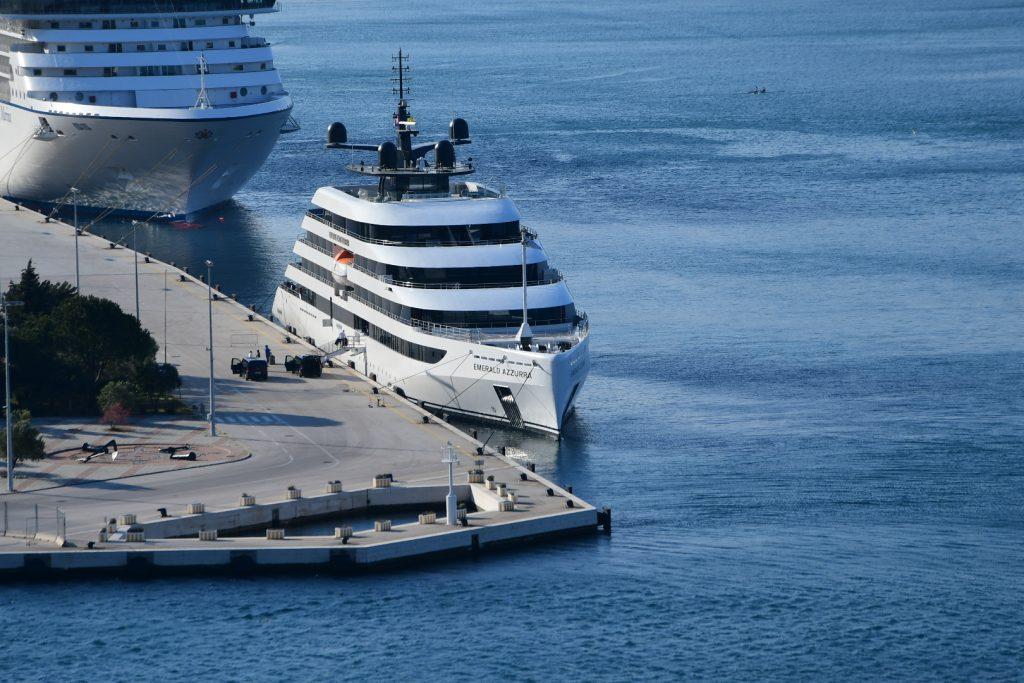 CRS concluded supervision over the construction of the ship Emerald Azzurra on 7.2.0222 and she left the Vietnamese shipyard in February this year.
Emerald Azzurra is the first ocean superyacht in the CRS fleet and it represents a new step forward for the CRS in the yacht market, which is an important segment of the business. The ship itself is a new generation of superyachts, which will have possibility to take guests to all interesting destinations. An abundance of space on board will enable passengers to enjoy the luxury which is sometimes not available on smaller yachts.