Holiday giving is deeply embedded into the Dubrovnik folk tradition of the Christmas holiday period and greatly contributes to the atmosphere filling it with song, celebration, gatherings, prayers, congratulations, numerous customary actions, and deeds. In traditional culture, gifts were modest, mostly in the form of sweets from the time such as walnuts, almonds, fruit, or even clothing such as socks, and were given mostly to children.
Traditional children's Christmas games are closely connected with the holiday giving of almonds and walnuts, which became the main object of the games during the Christmas period. Games with almonds and walnuts were fun and attractive at the beginning of the last century while these treats were still a rarity. Many games lasted a long time, resisting all the changes in people's lives, and some of them have survived to our days in the collective memory such as gradac, vatjavice and na rupice.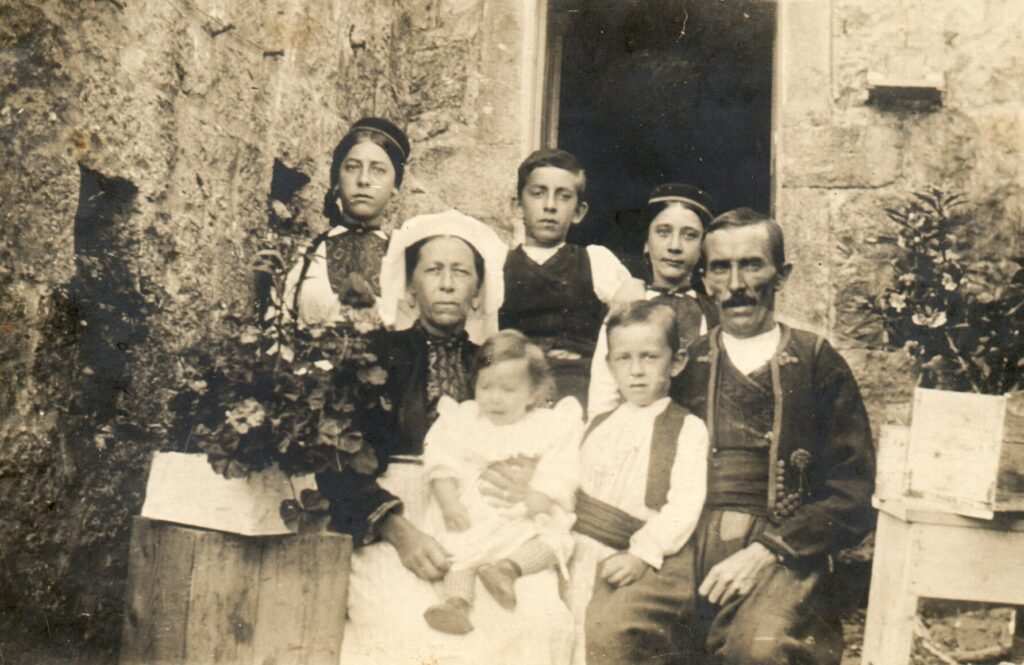 The most popular among them was certainly the game of 'orave' or almonds, better known as gradac. Three almonds are placed next to each other and the fourth from above, and they are shot with the fifth almond from a distance of 4 meters. The player who hits the fourth nut wins everything, otherwise he loses his own.
Furthermore, walnuts or almonds are also played on reels or vatjavice. A walnut or almond is placed on one side alongside a piece of roof clay tile, and another object on the other. Players play alternately, the player releases a nut or 'mjenduo' down the clay tile. If their mjenduo hits the object on the other side, they win the object. If it doesn't touch it, he loses his mjenduo.
The last known game with almonds is the game of holes or na rupice. A hole would be made in the ground which the players would then shoot with an almond from a distance. Of course, the player who hits the hole and their almond stays in it, wins. In case the almond bounced out of the hole, it would be pushed with the index finger until it fell back into the hole.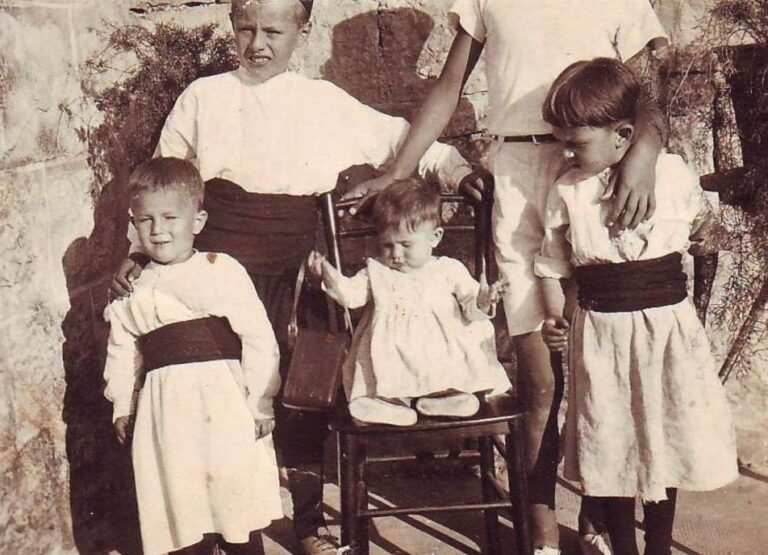 Modest traditional Christmas gifts in the hands of children have become an inexhaustible source of unrestrained and spontaneous play as the most expressive form of children's activity, in which the gift itself has no value, but the true value lies in the very act of giving and strengthening family ties. The children were especially looking forward to more intense socializing within the family during the Christmas festivities, with the gifts, food, song, and play making the Christmas time the best time of the year.
Published in Samonikle priče iz muzeja