The first edition of the SONIC Festival under the name SONIC Sunset Session will take place on September 8 and 9 at the Lovrjenac Fortress in Dubrovnik.
SONIC Festival is a new name on the Croatian electro scene that will surely delight its audience by their choice of location. For the first time the famous Dubrovnik Fortress Lovrjenac is becoming an unavoidable location for all lovers of electronic music.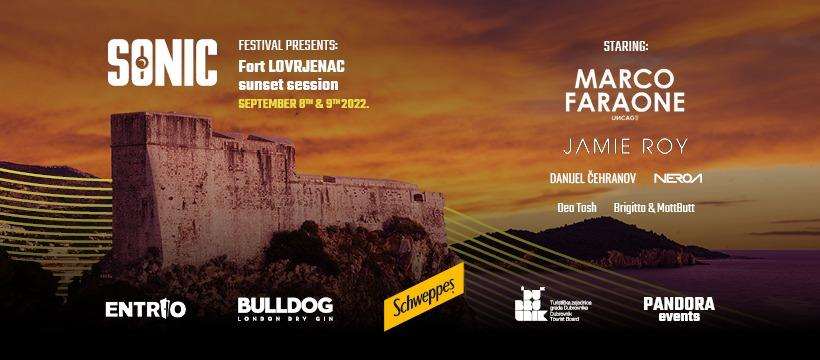 The Festival presents its first edition in the concept of a sunset session in order to provide visitors with an unforgettable experience of both the location and the entire event.
'We are proud to announce we'll feature established Italian producer and DJ MARCO FARAONE as well as the popular JAMIE ROY who very quickly became one of Ibiza's go-to DJs. Popular regional names will also be presented at the festival: Danijel Čehranov • Dea Tosh • NEROA • Brigitta & MattButt', organizers pointed out.
Be a part of the unusual atmosphere in one of the most beautiful cities in the world and for the first time ever dance on the podium of the Lovrjenac fortress. More info here…