We love stories about people who live in other countries, but still cherish their heritage and have not forgotten their 'roots'. This is a story about Australian-Croatian children's book author Natalie Blažević, a 33-year-old mother to a boy and a wife that lives in Sydney, but her immediate family are from Mali Ston and Korčula. She has recently released her first children's picture book entitled 'My Grandma is Like the Sea', which is inspired by her late grandmothers and the Adriatic Sea.
"My father Damir was born in Dubrovnik, hailing from Mali Ston, a place highly regarded for its oysters and mussels. He left for Australia in 1967 with his mother and brother on the ship Angelina Lauro, reuniting with his father. His mother and father returned back to live in Mali Ston in 1980 and 1981, respectively. My paternal grandparents would often return back to Australia to spend time with us. My mother Jasminka was born in Pupnat on the island of Korčula, which is home to the most beautiful beach Pupnatska Luka. She left for Australia in 1971 with her mother and sister, also reuniting with her father. My maternal grandparents made Sydney their base permanently and would spend an extended amount of time in Croatia almost every year as they got older. My brother and I were fortunate enough to have frequently gone back to visit my paternal grandparents and family growing up. This saw us being exposed to the culture first-hand, with our days spent between Mali Ston, Korčula and Dubrovnik," says Natalie, who has worked in Construction for the past ten years.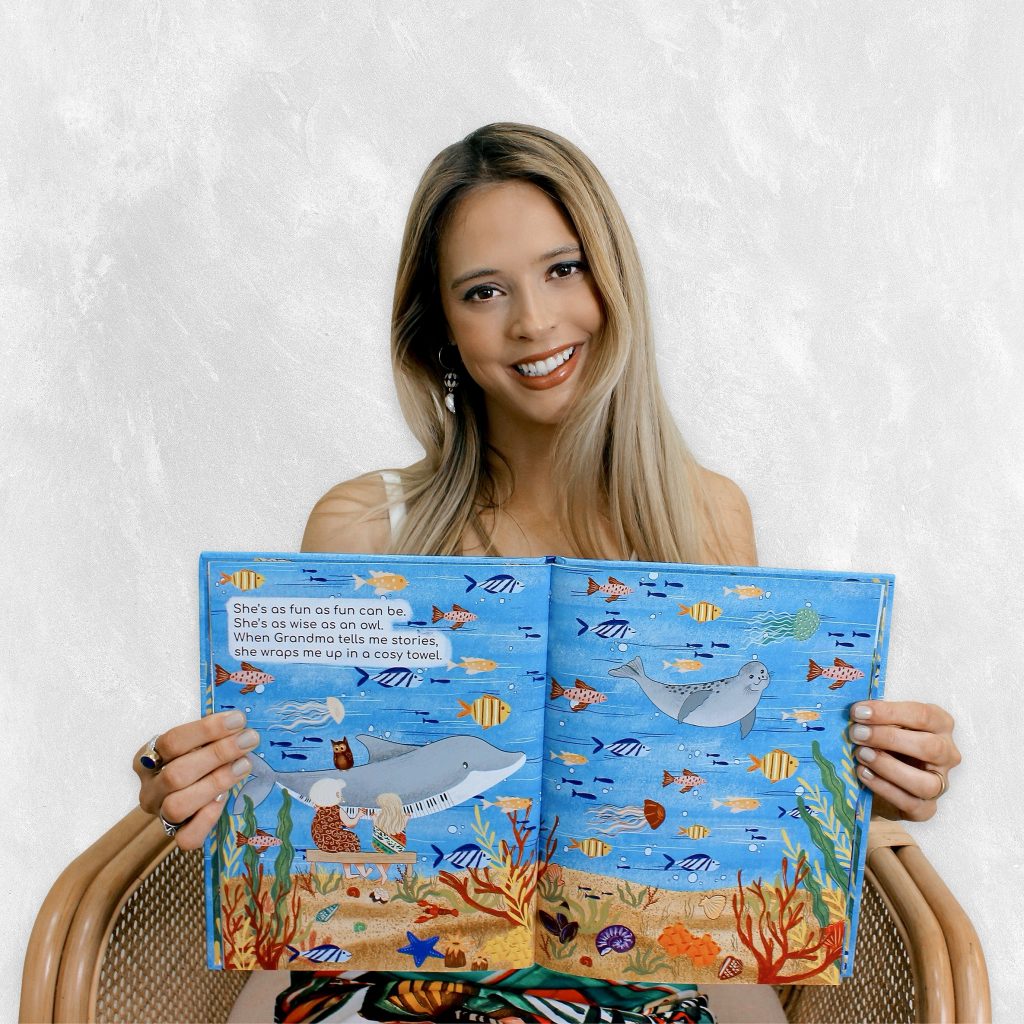 Baba's love and support

Her book entitled 'My Grandma is Like the Sea' is about a grandmother and a little girl who explore the sea and share unconditional love. The book is dedicated to her loving late grandmothers.
"'My Grandma is Like the Sea' is dedicated to my late paternal grandmother Frana-Ćeska Pavlović and my late maternal grandmother Vjeka Poša. The sea is a metaphor for the Baba's love and support in 'My Grandma is Like the Sea'. The sea is vast, boundless, abundant and connects us all no matter where we are in the world. In this way I want children to feel loved no matter where they are in the world, and ultimately feel a sense of belonging. This sense of belonging empowers children to stand in their truth confidently. I would like for children to not fear connecting with others or the world, especially at this point in time. And so, this book teaches them to live from a state of love, from a place of the heart. Furthermore, in connection with the sea through descriptive language, the little girl is given words of wisdom from the Baba. I hope they can take away any of the grandma's guidance and apply it to their own lives, whether that be mindfulness or being true and authentic to who they are," Natalie tells us. She writes under the pseudonym of Natalie Franćeska; it is a combination of her middle name and her paternal grandmother's name Frana-Ćeska. The story is poetically written in prose as she truly feels that alongside the illustrations, it helps create clear pictures in the mind's eye of the reader.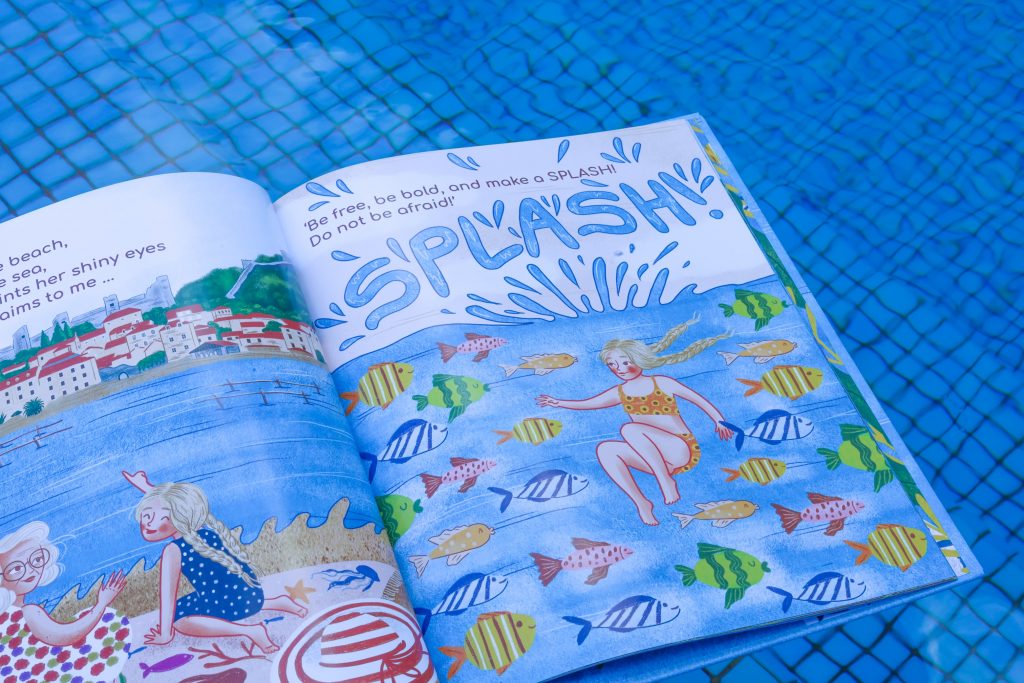 "It was also a way for me to ignite all the senses of the reader, and really express the depth of love shared between the two characters. The use of imagery and alliteration helped bring the story to life, with the sparkling sea being a metaphor for the grandmother's love and support. Yes, I intentionally added 'sparkling' there! Also, it was a way for me to possibly expose the young children to a wider vocabulary. Ultimately, I feel taking this approach helped add an element of timelessness to the story. As a keepsake, the children can hold onto the book as they grow and reflect upon the words of wisdom shared from the Grandmother," she adds. The initial book reviews are from those who not only have a connection to the Adriatic Sea, but also have found success in the world in their own unique ways. "This includes Frances Vidakovic, an author and award-winning parenting blogger in Australia, Dino Radja, a professional basketball player and Hall of Famer inductee, and Vinko Barčot, a songwriter for highly regarded artists in Croatia. I hope this will inspire children to stay true to themselves and follow their calling, no matter where they are or where it takes them in the world. My family are very moved by the way I have acted upon a passion of mine, creative writing, all while paying tribute to my grandparents, ancestors, and culture in a way that has been passed onto our current and future generations", Natalie adds.
At the moment, she is focusing on the English version of the book and has received support by people from many different cultures. "This is testament to the fact that we share universal experiences, such as love, belonging and connection, which are at the core of the story and generally speaking, pillars of wellbeing. This isn't to disregard the desire for me to write a Croatian version of the book though. Although, for now the English version of the book will be available to purchase in Croatia. You can find out about the availability to purchase 'My Grandma is Like the Sea' in Croatia by going to this website nalasden.com/shop where updates will be provided. To my understanding, children learn English in school in Croatia when they're 7 years old. I believe 'My Grandma is Like the Sea' would be a lovely addition to read aloud during their English lessons, especially as there is a sense of familiarity to their surroundings in the illustrations," Natalie emphasized.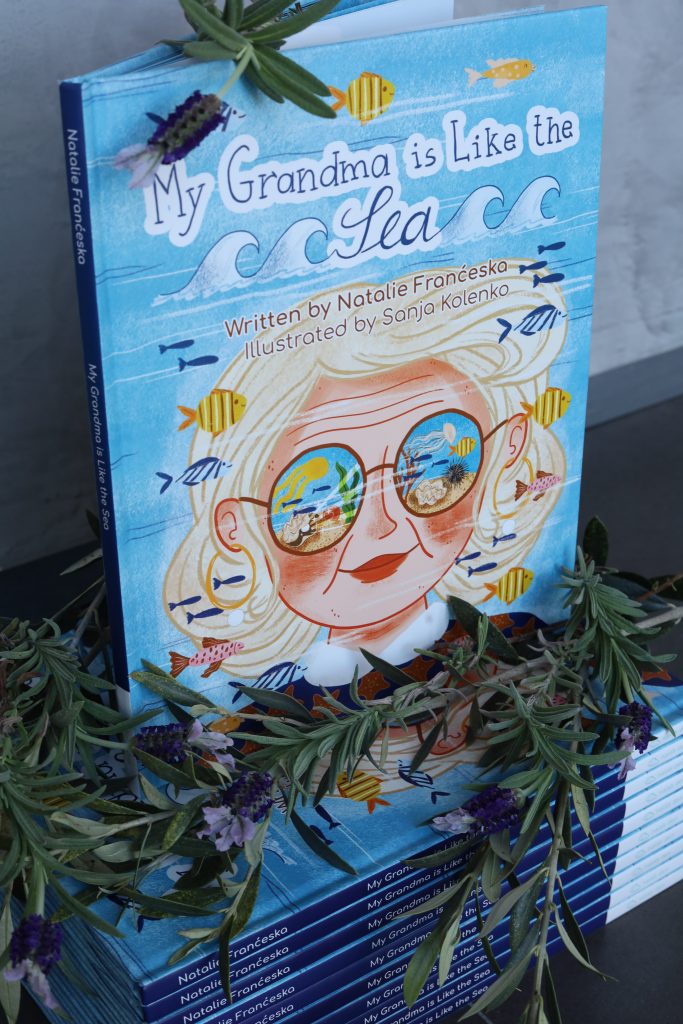 "Sanja Kolenko is a talented illustrator from Croatia. Her inspiration was found from the abundant wealth of the Adriatic Sea, the richness of colour and beauty of the surrounding landscape. We also worked together to ensure the cultural influence of the southern Dalmatian Coast shines through," Natalie tells us, and adds she's been writing a blog as well.
"I started the blog Nala's Den last year as both a creative outlet and platform for my children's picture book to be directly available to people. At the heart of the blog, I wanted to create a sacred space to share ideas on motherhood, resources, as well as inspiration to help families along the parenting journey. Another component of the blog provides my insights on wellbeing and the power of the mind," she point out.
Wise words from grandmothers

She misses her grandmothers, and not a day goes by that she does not think of them.
"My maternal grandmother had a wild sense of humor, she was very energetic, and always giving. She would always be the last one to eat at the table, as she could never truly settle until we were fulfilled. My paternal grandmother was very cultured, smart, jolly, and all who remember her know that her doors were always open to everyone… as long as they agreed to treating themselves to her cooking! I spent most of my time with my paternal Baba in Croatia. Although, my grandparents spent a great deal of time with us in Australia when the Homeland War hit. Some of the days I treasure most are those with my Baba Ćeska in her ever so abundant garden. She was extremely nurturing, and I always felt loved especially when seeing the preparation she put into making food for us from scratch. I also felt the extent of her love when she would give away her home-grown fruits and vegetables to others.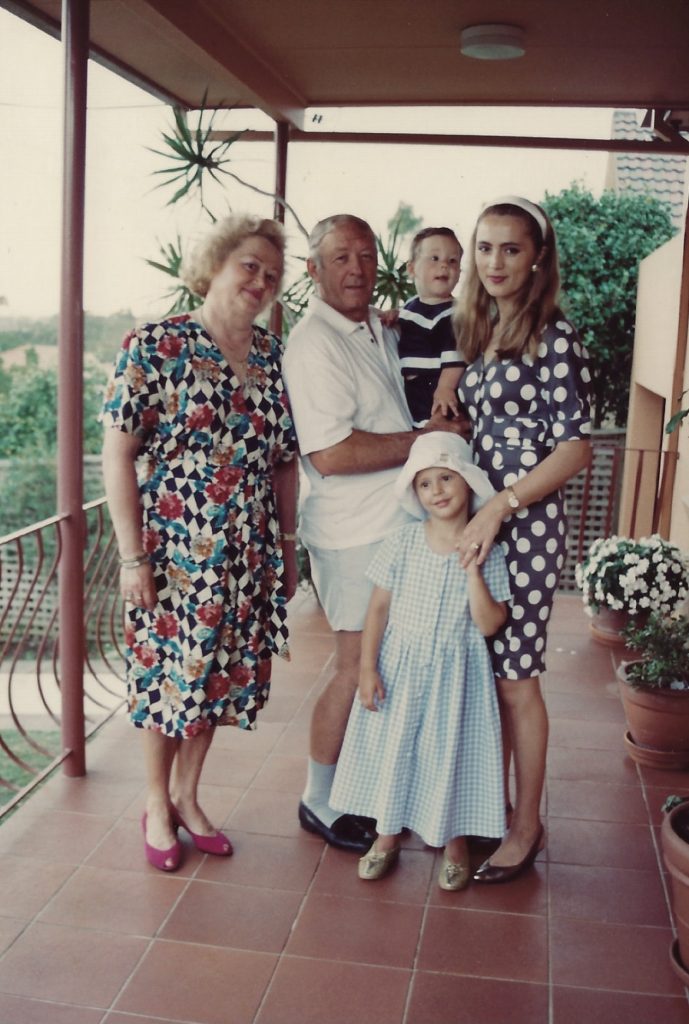 I spent most of my time with my maternal Baba in Australia. Some of my most loving childhood memories that remind me of my Baba Vjeka include getting ready together and attending the yearly Gospa Od Sniga dance in Pupnat, Korčula through to daily activities such as going to the beach together in Korčula, or laying down in bed talking for hours," Natalie says. She remembers many wise words from both her grandmothers and has shared one with us: "Notice your fingers. They are all different. Different shapes and sizes. Just like us humans. Each to their own. Everyone has their own ways. But see your fingers, they are all connected to the one hand. So have respect for people."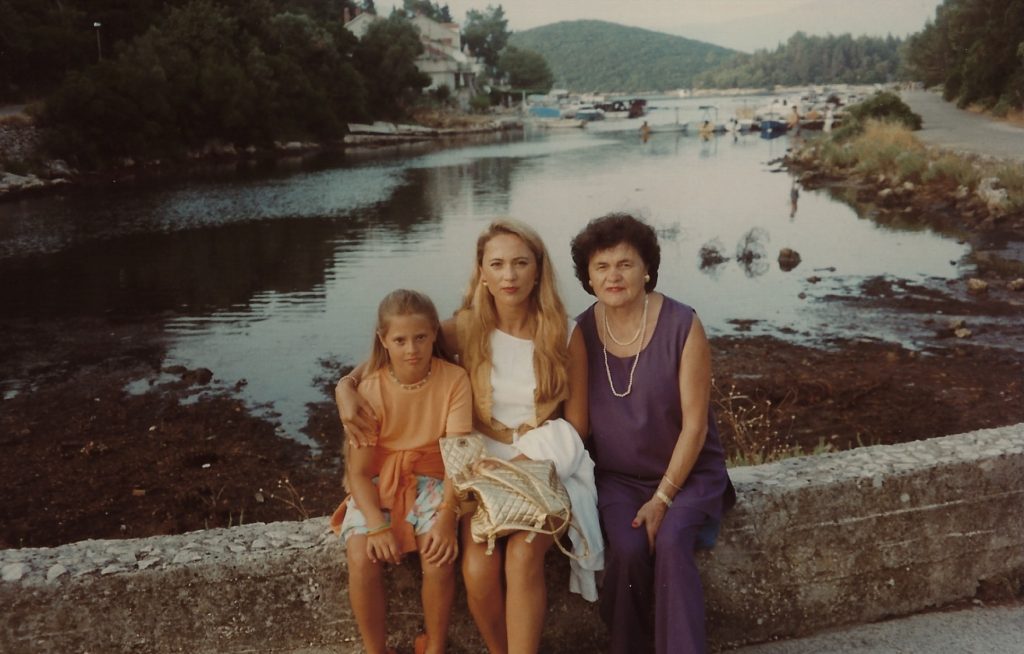 Summers in Croatia
Her father's family has been farming oysters in the bay of Mali Ston for generations. "In Mali Ston, the cultivation process begins with the collection of wild spat and lowering of nets in the water. Towards the end of the first year, the young oysters that are found to be mature enough are cemented onto a rope and placed approximately 1.5m down in the sea's depths. These oysters remain on the rope for another 2 years until time for harvest. It takes approximately 3 years for the Ostrea Edulis Oyster to be ready from sea to table. Let's try put this in context with relation to the current state of the world due to Covid-19. In a nutshell, in order to survive, oysters must live in an environment that constantly threatens their existence. In addition to this, much strength is needed to endure living and growing without any ability to freely move. It is important for us to tap into our inner strength (especially right now), develop grit and much patience in order to come out on the other side better and brighter," says Natalie. The Oyster is a motif in her book as well. Of course, since oyster farming is a connection to her heritage that was the contributing factor to making this decision. Since she has used illustrations of the Pearl Oyster in the book, this is also a tribute to the 'Pearl of the Adriatic' known as the picturesque city of Dubrovnik. "To dive a little deeper, the Pearl Oyster motif as we know is connected with the sea, the sea being a metaphor for the Grandmother's love and support in the book. Pearl Oysters are formed as a natural defensive response to an external irritant. It serves as a gentle reminder that when on your journey in life, we always have the power to transform seemingly undesirable situations into something beautiful. And unconditional love, such that is found between the grandmother and little girl is a key force in making this transformation possible," Natalie points out. Her childhood summers in Croatia were truly idyllic.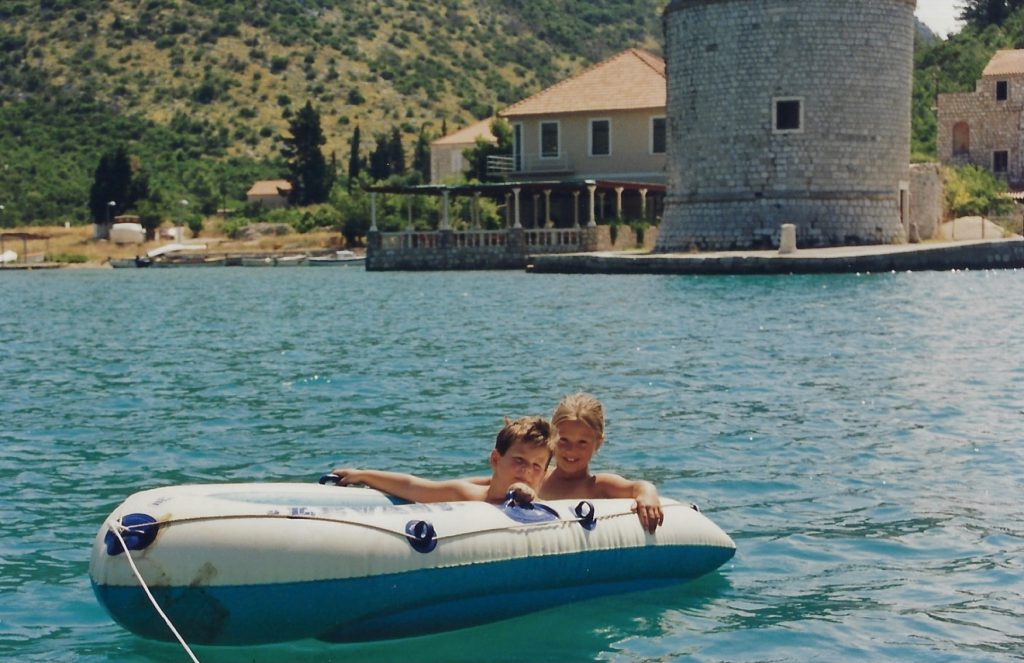 "Both sets of grandparents really helped create this environment and made us always feel so loved. The first summer I spent with my paternal grandparents in Mali Ston was at the tail end of the Homeland War. There was a lot of sadness and grief in the air, in the surroundings. Despite this, my grandparents comforted us through making our time feel so valuable and special. They taught us to value the simple things in life, like sunset walks together through the cobbled streets, or the smell of fresh pastry in the morning", Natalie says. She admires the sense of peace the coast brings her. "Without a doubt the Dalmatian Coast is stunning, but it is the feeling I get within that is priceless. There may also be an element to this of generations of fishermen and seaside living that runs in my blood," she says. She visits Croatia almost every summer with her family. "I have taken my son Ivo every year since giving birth to him, until the onset of the pandemic. My son knows about his great grandmothers through stories, photos, footage, and was fortunate enough to have met one of his maternal great grandmothers, Baba Vjeka. Ivo is named after my paternal grandfather and has visited him in Mali Ston twice. Unfortunately, my grandfather Ivo passed away last year during the pandemic, as did my grandmother Vjeka. Therefore, my maternal grandfather Nikola is my only grandparent left. Ivo spends time with his great grandfather Nikola often, although with the current lockdown in Sydney this has proved more challenging. His great grandfather Nikola is extremely funny, charming, kind, and humble. Ivo and Dide Nikola get along really well. Just to add, they share the same birthday which is super special," Natalie told us.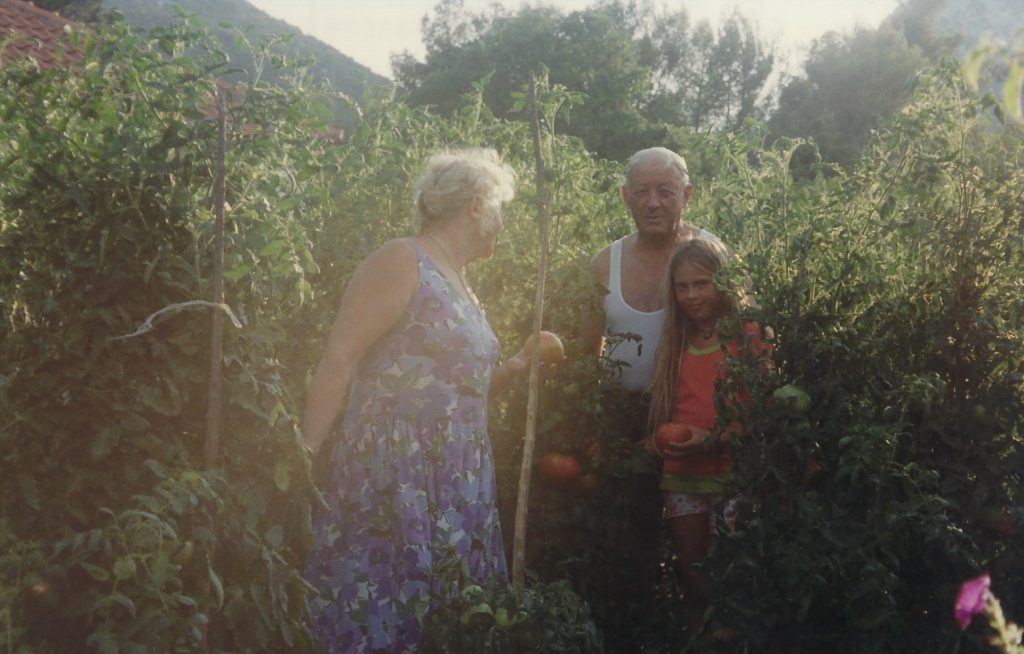 Croatian music
She finds the sense of belonging and preserving Croatian culture very important.
"One way that I preserve the Croatian culture here in Australia is through music – Croatian music. I listen to lots of Croatian music, both old and new songs. It instantly transports me back to Croatia whilst simultaneously making me feel grounded. My mother's first cousin Vinko Barčot is a songwriter, for example he wrote songs for the late Oliver Dragojević. As a young child, I was very drawn to lyrics, the words, and the feelings it ignites, often writing my own lyrics for my parents. My father also played the guitar in a band, and to this day he can play both Croatian and English songs. He particularly enjoys Rock and Roll and Croatian songs from artists such as Pro Arte. As a mother, exposing my son to Croatian nursery rhymes and songs is another way to pay tribute to our roots. Although my closest circle has family roots from a range of places around the world, some of my best friends are Croatian, from Korčula specifically. We try to support Croatian events, for example when artists come to Australia, or Australian Croatian theatre performances", Natalie says. Ultimately, she cherishes her Croatian family roots through little day-to-day things that she does.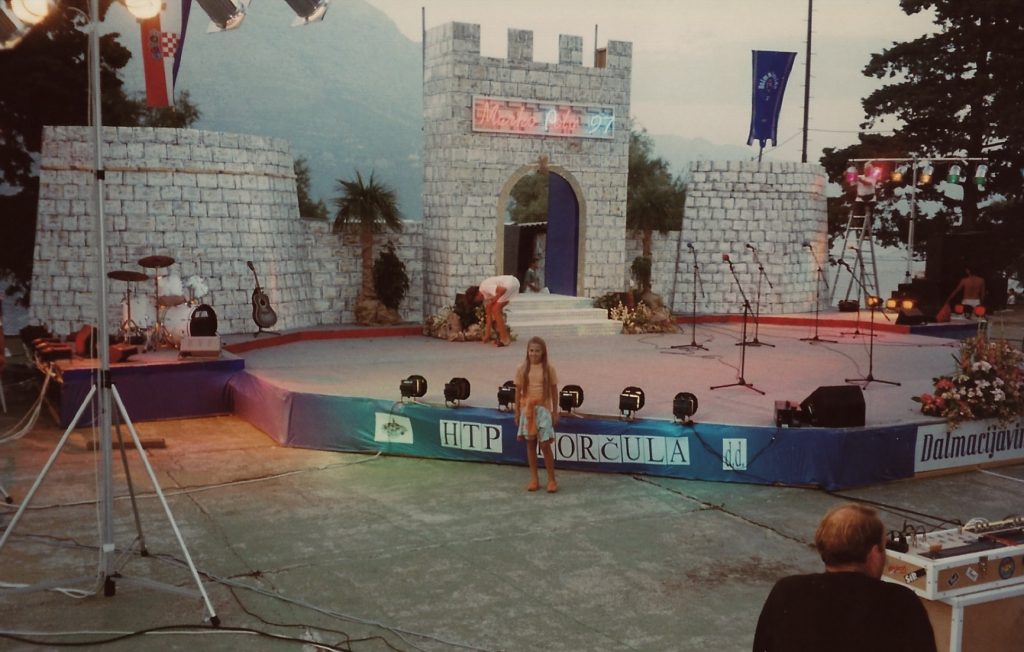 "It is so important to give ourselves a chance to stop and appreciate the little things. This includes planting rosemary in the garden, to ensuring there's a small vase of freshly picked lavender by the windowsill or keeping a ceramic piece from Croatia in the kitchen. The ceramic bowl I currently have has intricately been painted with olive leaves. These little things may not be so obvious to a guest, but if they look close enough they will pick it. To another extent, I must add that I do embody the culture in obvious ways too. For example, with friends over some mušule buzara; this opens the door to a conversation about my roots. I also speak Croatian with certain family members, such as my last surviving grandparent, my Dide Nikola", Natalie points out. Despite the loss of her paternal grandparents in the past few years, she still has lots of family in Croatia.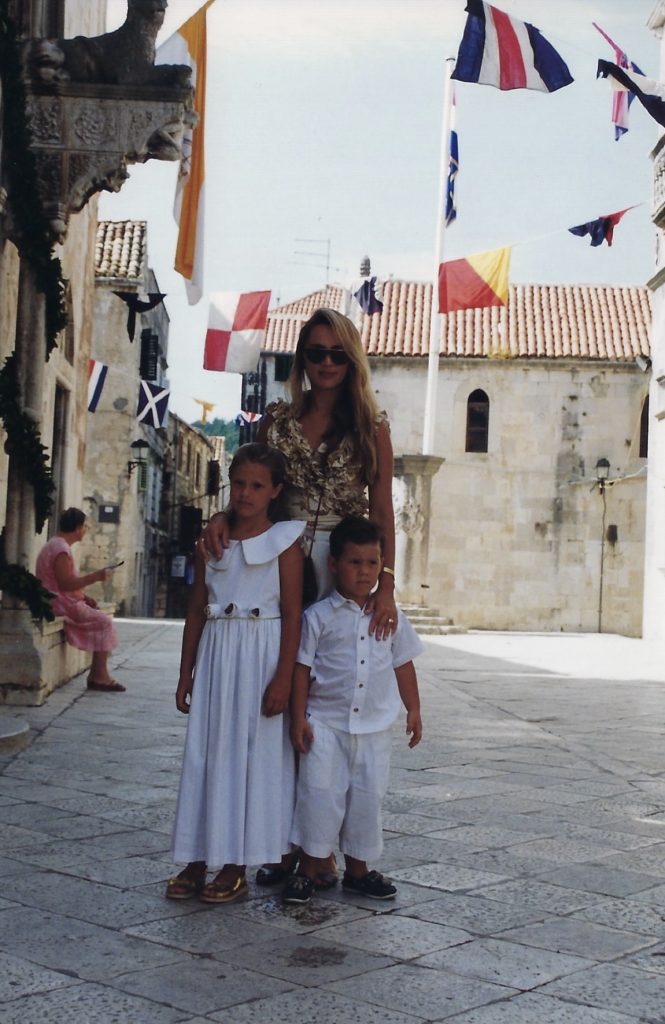 "If we stick to the southern Dalmatian Coast, and start in Dubrovnik, my cousin Daniela Prnić owns a tourist agency which offers luxury accommodation for tourists. My other cousin Pero Šare owns Oyster & Sushi Bar Bota in Dubrovnik, and Bowa Restaurant. The family also run Bota Palace on Stradun, and several restaurants in Croatia, including Mali Ston. There's also Simona Farac who runs Dubrovnik Treasures and her brother Marko Farac who leads Farac Jewellery in Dubrovnik. My cousin Marija Pavlovic is a gifted clarinettist from Croatia, and regularly performs at the Dubrovnik Summer Festival. I have too many cousins to name! I also have a lot of cousins in Mali Ston and scattered around on the island of Korčula, for example in town, Žrnovo, Pupnat and Vela Luka. My paternal grandmother placed a lot of importance on us knowing all of our cousins and family," tells Natalie.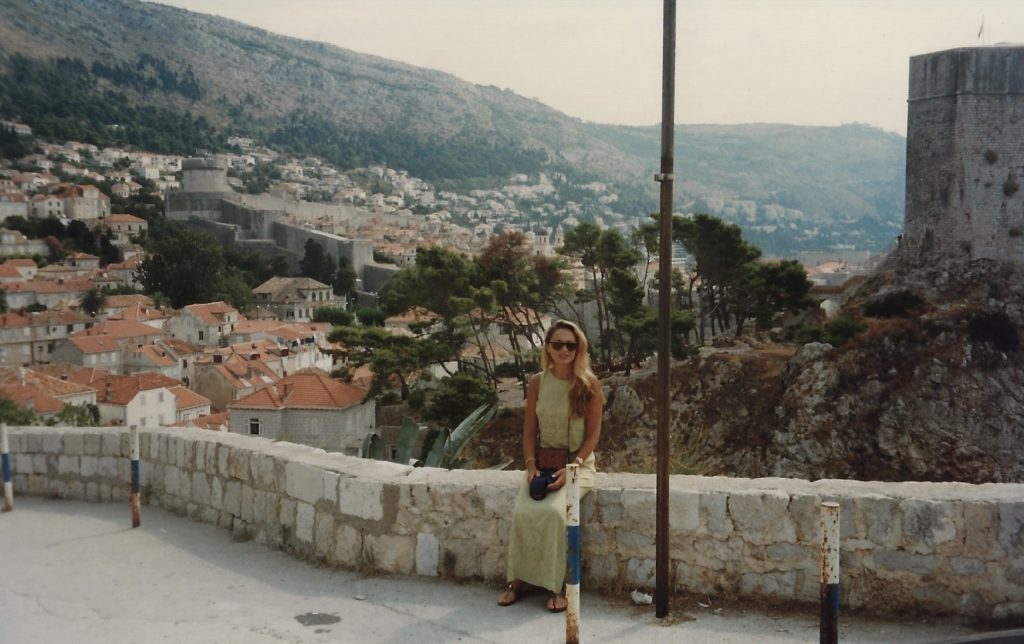 I can see myself living in Croatia
Sydney has been in lockdown since July. The lack of face-to-face interaction with people has been challenging.
"To an extent, it has fuelled me even more to get my message across in My Grandma is Like the Sea. I have had some grandmother's actually purchase the book and read it to their grandchildren over the phone. It is a bittersweet feeling hearing this. I would love to be able to come over to Croatia, ideally without hassles, and share my book with the children there. I have been reminiscing about what almost seems to be (from a lockdown standpoint) the bygone days of community concerts, theatre shows, family luncheons, and adventures with dear friends," she says. And yes, she can see herself living in Croatia. "In fact, it is something I have always thought about yet have never acted upon. Although, since I now have my own family, this type of life changing decision would have to be mutually agreed upon as there are many factors to consider', she tells us.
Journalist: Maria Prkut
Photo: private archive / Natalie Blažević