The Dubrovnik Tourist Board is organizing the ninth Good Food Festival this year, a gastronomic event for all lovers of good food, which will take place from October 10 to 16, 2022. This year's program will include the traditional Restaurant Week with festival menus, wine tasting, sweet festival offer, a themed dinner with a Michelin chef, a Gala dinner at Hotel Rixos Premium Dubrovnik, Street Food Festival Bavarin, gastro tours, culinary workshops in Deša, beer evenings with good street food at the Dubrovnik Brewery and much more.
See the detailed programme here.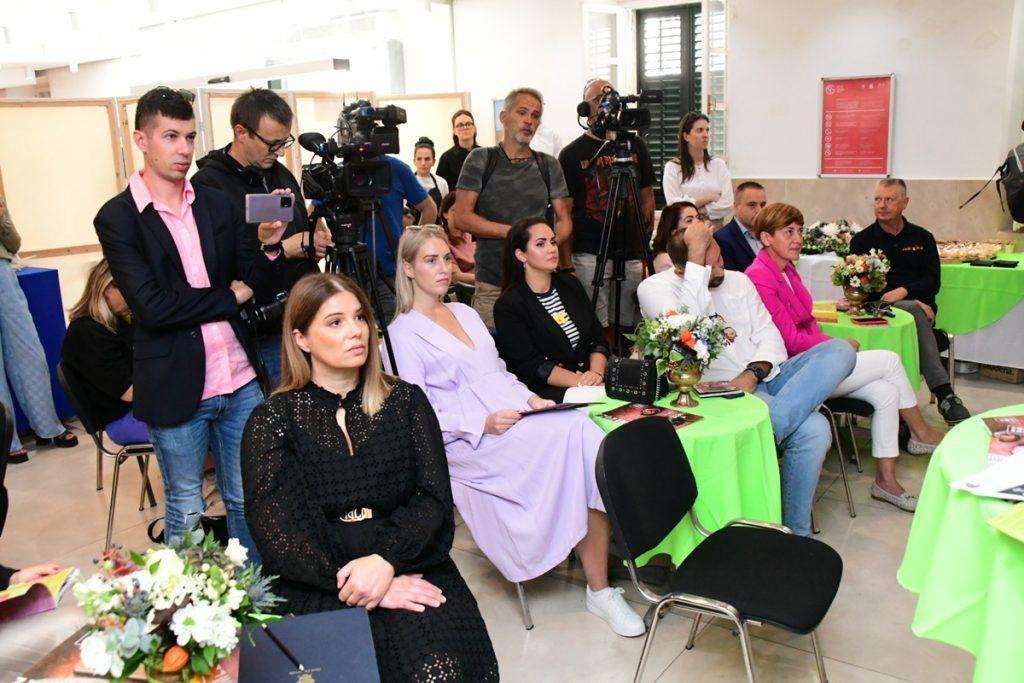 During the entire festival week, from October 10 to 16, the Restaurant Week will be held, offering desserts, wine tastings, breakfasts, gastro tours and the fair of handicrafts and domestic food products "Samo Hrvatsko" (or Just Croatian) in Luja Šoletić park in Gruž. The hard-working chefs of forty Dubrovnik restaurants have specially created festival menus at promotional prices for the Good Food Festival, which will be available for tasting during the entire Festival week. Take advantage of this great opportunity and visit restaurants you've never been to before, let Dubrovnik's restaurateurs show you how delicious, creative and tempting their dishes are.
Participating restaurants are: Restaurant & Catering Academia, Restaurant Arsenal (City Cafe), Restaurant Banje Beach – Bistro 49 – Restaurant Blidinje – Cantina Mexicana Chihuahua – Cafe Bistro Dalmatino – PUB Dubrovnik – Fat Bastard – Fo.ra Foccacia Ragusa – Restaurant Gusta me – Igra gluten free street food – Cafe Lazareti – Hotel Kazbek – Taverna Loggia – Restaurant Lucin Kantun – Restaurant Magdalena – Restaurant Maskeron – Restaurant Mimoza – Restaurant Momenti (Dubrovnik President Hotel) – Restaurant Orka – Restaurant Orsan – Piano bar Hotel Lero – Restaurant Pantarul – Lounge & Bistro Port 22 – Bistro pizzeria Prova – Tavern Pupo – Restaurant Rhea Silvia (Lapad) – Tavern Rozario – Hotel Rixos Premium (Umi Teppanyaki) – Restaurant Shizuku/Trinity – Restaurant Sebastian – Spaghetteria Toni- Sphere Restaurant Hotel Kompas – Restaurant Trattoria – Restaurant Taj Mahal, Hotel Lero – Restaurant Taj Mahal, Old Town – Bistro Tavulin – Restaurant Veranda 2.0.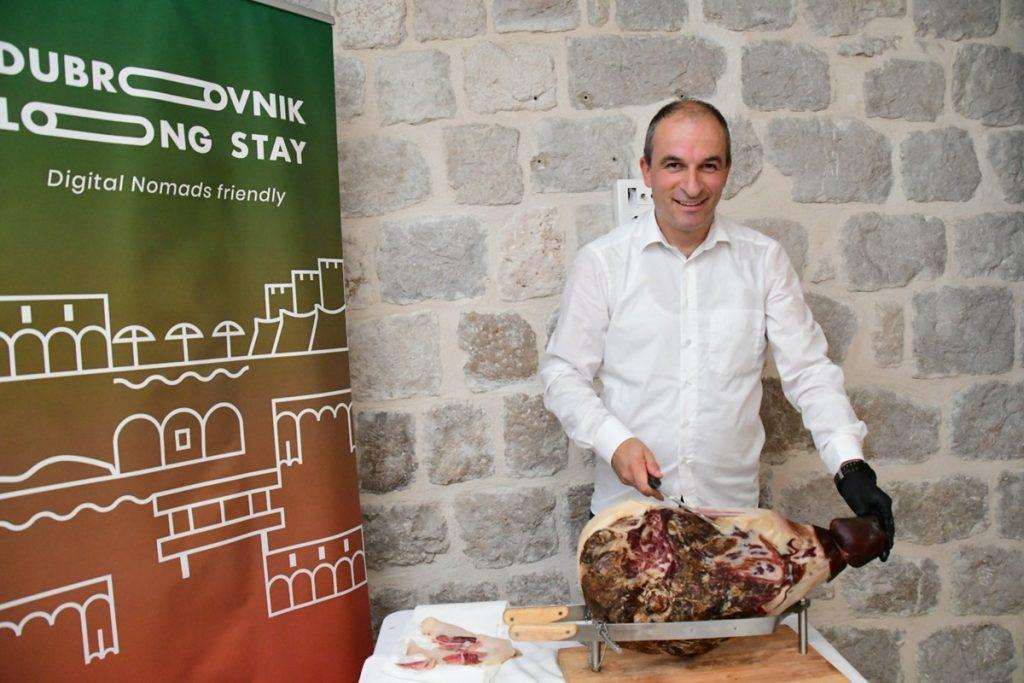 During the festival week, festival breakfasts are offered by Igra gluten free street food and Hotel Kazbek, while a sweet festival offer is offered by Fo.ra Focaccia Ragusa, Libertas Terrace & Lobby Bar, Piano Hotel Lero, Slatki Kantun in Hotel More and the sweet house Prekala in Lapad Bay. Choose an interesting gastronomic tour "Dubrovnik na pjata" (Dubrovnik on a plate) or a traditional cooking school "Pick.Cook.Eat" and enjoy a wine tasting at the Bakus and Škar wineries.
Be sure not to miss the workshops of the Deša Association, where members of the Honey Hands Defenders Cooperative from Vukovar will prepare gingerbread in the shape of St. Blaise and traditional Slavonian cakes – taška. At Deša's workshops, you have the opportunity to participate in the workshop on preparing sweets with bitter oranges and sugared almonds with the leader Domagoj Palameta and the workshop "Beškotina na ožičica" with the guidance of Nina Smokvina.
During this year's festival, in the restaurant Trattoria Sunset Beach Dubrovnik, organised by TUŠ Dubrovnik, there will be workshops on restaurant desserts, smoking and drying meat in the traditional way, and self-grown edible herbs and herbs, while the Dubrovnik County Chamber will present the basics of permaculture and the ecological way of growing food for your own needs. The last in a series of workshops intended for family smallholders will be held in Osojnik, and the workshop will present an introduction to the principles of ecological and regenerative agriculture.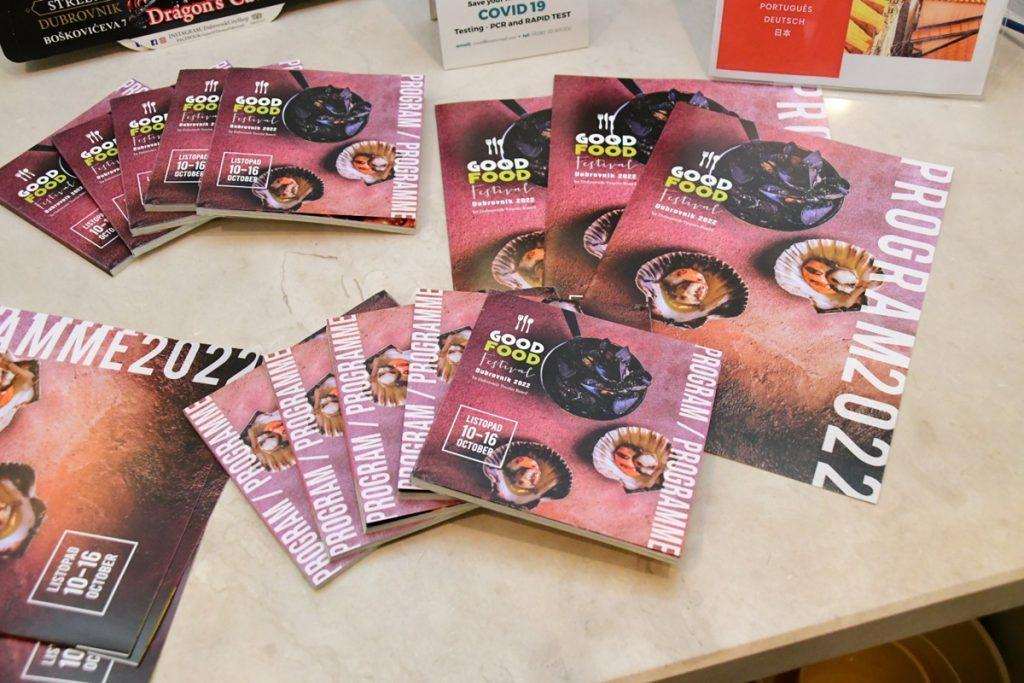 During this year's festival, enjoy unforgettable flavors for your taste buds at a dinner with Michelin chef Marijo Curić, at Restaurant Nobilis – Sunset Beach Dubrovnik with musical accompaniment by the popular Marko Tolja. Hotel Rixos Premium Dubrovnik is preparing a gala dinner "Titanic Dinner Experience" with the Dubrovnik Symphony Orchestra and Maja Grgić & Band and the Wevents Gatsby Dance Show, of a humanitarian nature, with all proceeds going to the association Dva skalina. In the Veranda restaurant, you will be able to participate in the presentation of gnocchi making and the selection of meat for the traditional Dubrovnik meat stew or pašticada, followed by a meal where you will enjoy this traditional dish from Dubrovnik. For all lovers of bubbles and sunsets, there is "Sunset sparkling wine" at Royal Hotels and Resorts, a gathering with a presentation of sparkling wine and a DJ who, accompanied by a saxophone, will provide good entertainment. "Evenings of Italy" will be held in the Urban & Veggie restaurant with Bloom Box, and in Sunset Beach Dubrovnik enjoy a barbecue from OFYR with live music. This year's program of the Good Food Festival will also be enriched by its offer with live music at Dubrovnik Beer Company & Mexican style by Barbarossa Street Food and Texas Style Street Food, as well as TUP's yard, which is preparing a gastro-film evening "Asian classic on the stage and screen".
The crown of the festival, the fun gastronomic event Dubrovnik table, returns this year to Stradun and, as in previous years, will bring together numerous restaurateurs. With symbolic prices, visitors will have the opportunity to enjoy numerous delicacies and wine, as well as a musical performance by vocal group Klapa Subrenum. The Dubrovnik table, like every year, has a humanitarian character. On the last day of the Good Food Festival, take a trip to the Upper Villages of Dubrovnik accompanied by a guide and dine in one of the family smallholders at promotional prices, or surprise your little ones with a balloon show at Sunset Beach Dubrovnik with Tonka Balloon and a special offer for the youngest.
And this year the Good Food Festival organized by the Dubrovnik Tourist Board, which year after year ensures that the Dubrovnik autumn is very interesting and tempting, there is a new and exciting addition – the first Dubrovnik street food festival Bavarin!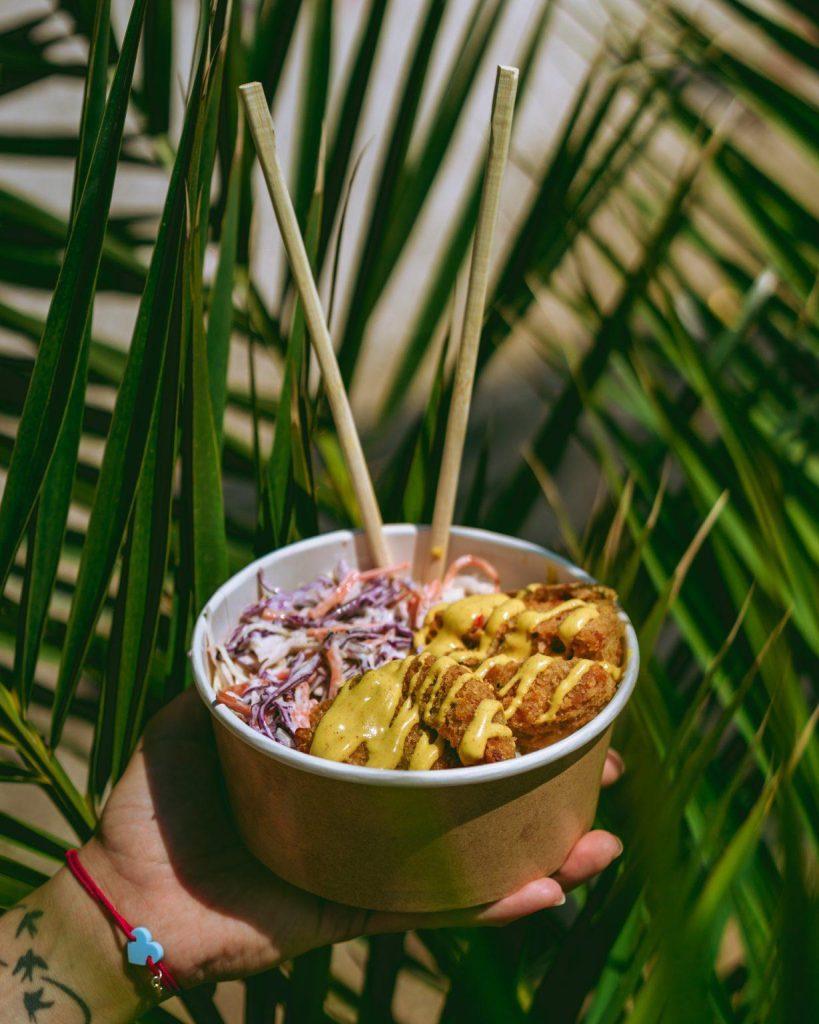 For the first time, in the very heart of Dubrovnik, in the wonderful historical setting of the Lazareti, the street food festival "Bavarin" will be held, which will offer food from the best local chefs and restaurants through six catering facilities, with menus adapted for everyone – from burgers, plant-based dishes, the best from fish street food delicacies to the most delicious desserts. One of the most beautiful locations in Dubrovnik – Lazareti, through October will become an unmissable location for all those who are looking for a charming, different and unique place to hang out, have a relaxed date or enjoy delicious snacks to the beats of their favourite bands. In four days, this new charming festival, in addition to the most beautiful sunset, historical scenery, rich gastronomic offer, will also offer performances by the most famous Croatian bands such as Psihomodo Pop, TBF, Gina & The Gee Gee's and Vinko Ćemeraš and Talvi Tuulvi.
Bavarin also took care of the youngest, so don't miss the art workshop of the famous Croatian fashion designer and illustrator of numerous children's picture books, Anamarija Asanović. For lovers of reading, a real fairy tale or story room is being prepared under the leadership of the well-known Dubrovnik blogger Vildana Mrša. All lovers of art and good wine will definitely not miss the painting and wine workshop Kist & Pit led by Magdalena Kudelik and Dajana Dvornik, while on the other hand lovers of a good drop eager for knowledge will definitely get their way at the whiskey & gin workshop as well as at the presentation of the new Saints wines Hills, a family winery in Pelješac, just a blink of an eye from Dubrovnik.
The entire program can be found on the website of the Dubrovnik Tourist Board.