Hollywood legend Harrison Ford has settled in nicely in the City! He has been staying in Dubrovnik for several days now with his wife Calista Flockhart and son Liam, and after a tour of Lopud, they decided to spend the morning sightseeing. Sandra Milovčević introduced them to our splendid history and traditions in a three-hour tour on behalf of the Dubrovnik Tourist Board.
"They were very impresses by Dubrovnik's rich history, delighted with the Elafiti islands and everything they saw thus far. They are simple, modest and so approachable," Sandra told us, adding that in the three-hour tour they visited the Dominican and Franciscan monasteries, the Rector's Palace, and got acquainted with our City's history and its cultural heritage. Of course, they couldn't have passed unnoticed by many loyal fans with whom they gladly posed for photos.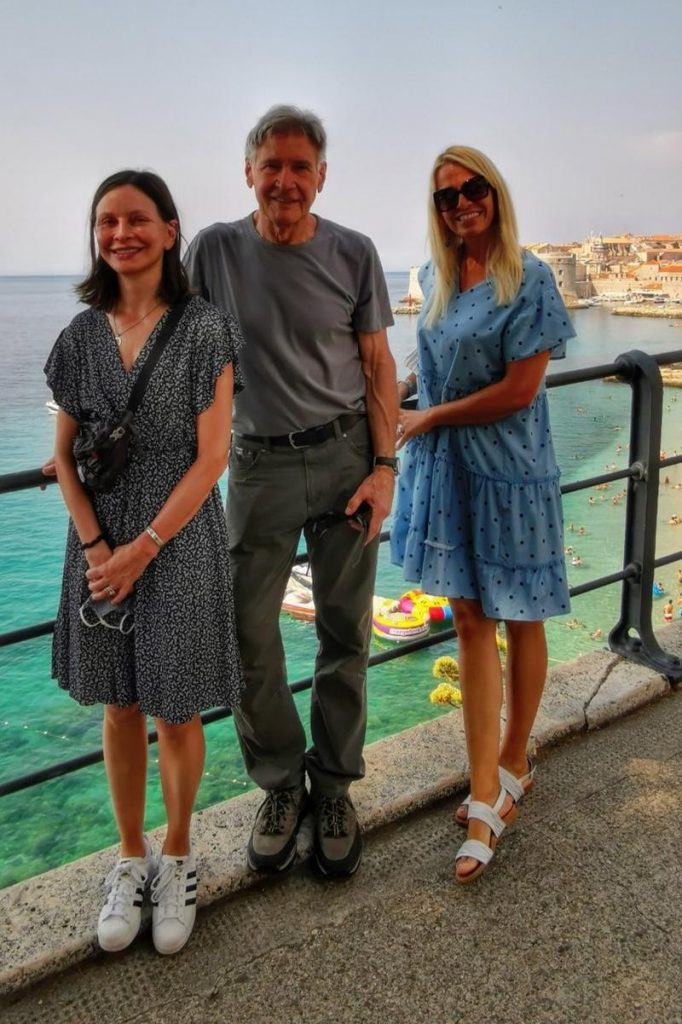 During their tour of the Elafiti, they visited the Šipan Summer Film School and on that occasion, Ford sent a message to all the little participants – future actors and directors.
"You can do anything you want. You just have to believe you can do it, and you have to devote yourself to that. If that doesn't work, try something else. Success is not luck. Success is not good fortune. Do not attempt to repeat anybody else's success. You are unique. Your unique personality and your unique experience are much more valuable than anything else. Spend time finding out who you are and express that. You can do it," he advised.
Video: ŠKOLA FILMA ŠIPAN Šipan