Just Dubrovnik brings you all the information you need for a great holiday in Dubrovnik, in one place. This July, we decided to bring you the best experience as well – with the redesigned web page, more themes, easier to surf and simple – to enjoy.
Just Dubrovnik is redesigned, faster, better, and more beautiful – for your best experience in our lovely town.
Our sister page, Just Zagreb, dived into this project as well and, starting from today, every reader, visitor of Dubrovnik, local people, any lover of Dubrovnik… And Zagreb, can find every necessary information on our two pages.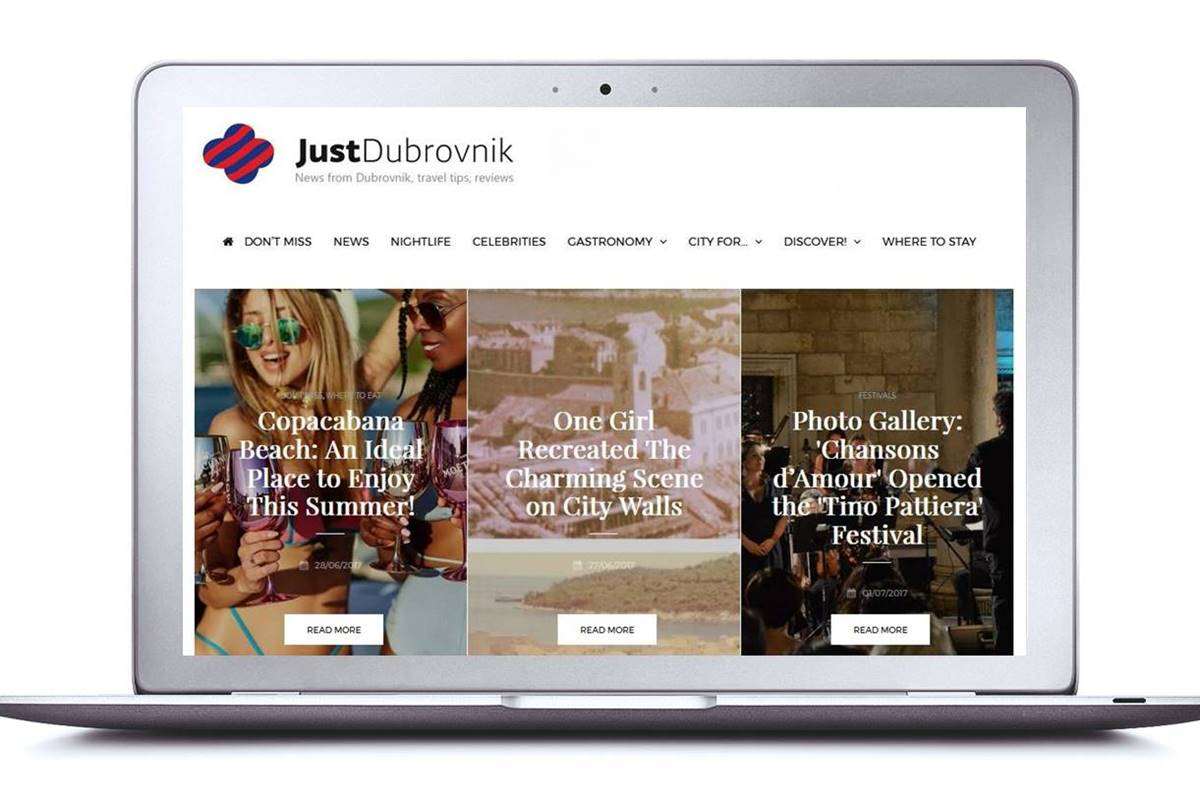 Explore the history, enjoy the tradition, have fun & just party, check our calendar, be a part of movie set, sports events, taste our recipes… Everything on our brand new and redesigned, better, faster web page.
Dubrovnik news, Dubrovnik events, Dubrovnik people, Dubrovnik restaurants, Dubrovnik features… Be a part of Just Dubrovnik – ♥
Find out where to sleep, where and what to eat, how to travel, where to go out and other useful things that will make your vacation in Zagreb perfect. ♥