When Hofit Golan came to Croatia in late June, the news about her whereabouts exploded in the media. The Israeli born, currently living in London, was one of the first celebrities to visit Croatia this year. After a three-month long quarantine period, this fashion and travel influencer, TV host, model and successful business woman couldn't wait for the borders to be reopen and decided to spend the first part of her vacation precisely in Croatia. Though it's not her first time in our beautiful country, as she was here last year, the experience now was definitely more intense. She partnered up with her good friend Maja Malnar who is also a social media influencer and the two embarked on an epic journey down our coast. The blonde bombshell visited numerous islands, with Vis and Mljet being the first ones she stopped by entering the Dubrovnik region. She spent a few days enjoying Korčula, sharing every piece of this paradise virtually with her 1.9 million Instagram followers.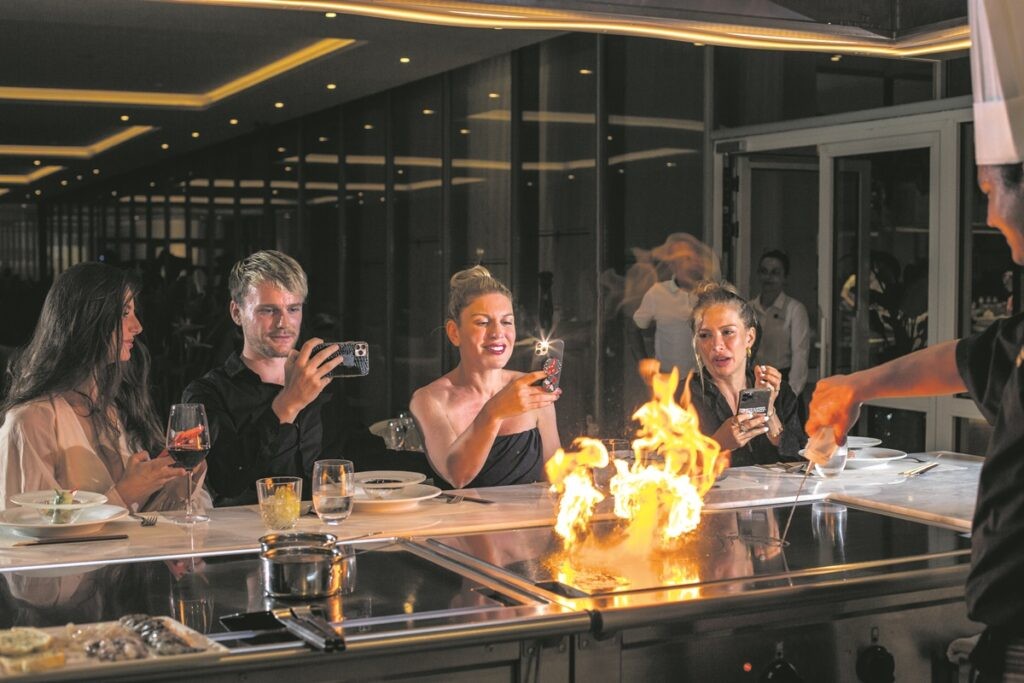 Coming to Dubrovnik for the first time in her life in early July, she didn't expect to stay as long. It was love at first sight. While in Dubrovnik, Hofit and Maja invited the German model and socialite Carina Zavline to join in the fun and share the charms of our gorgeous town with them, which she gladly accepted. The ravishing trio was accompanied by Hofit's boyfriend Jesse Meester.
"Croatian media even got us engaged," Hofit chuckled while looking at her hand that was obviously missing a ring and added "I don't think that's true! I can't really say Jesse is my 'real boyfriend' even, we just hang out. I don't like those tags at all. We're just enjoying each other's company and we've been doing so for a year now. I am really very relaxed about the whole thing."
She already told her friends all about Croatia. But her friends, as well as her followers, have been able to enjoy the beauty of our country just following her Instagram posts.  Adding Maja's, Carine's and Jesse's followers, it adds up to more than 3 million people, making their visit not just a pleasure for their hosts but also a phenomenal promotion for both Dubrovnik as well as Croatia. The group stayed at the Rixos Premium Dubrovnik hotel.
"All of my friends can't wait to come here, and I can't wait to return. They all know where we've been as well as what we've eaten. They were, in a way, a part of our journey thanks to social media. That was the precise reason why Carina joined us. Dubrovnik is truly amazing. The food is fantastic, as is the weather, and the people and warm and kind. I will definitely tell everybody that we must return together," Hofit says. She describes the Old Town as a movie set, "which it was," she points out.
"I watched a few episodes of 'Game of Thrones', but not the ones with Dubrovnik in it, so I'm not familiar with how it was portrayed in the series. When I was going trough the streets of the Old Town I was amazed at how clean it was, and there were cats at every corner. I adore animals so I was thrilled to see them. I felt like I was in some kind of a magical place. Other European cities don't have that charm and grace that your city has. And talk about the magnificent architecture, all in one place. Exquisite!" says Hofit, whose every Instagram photo counts up to a thousand comments.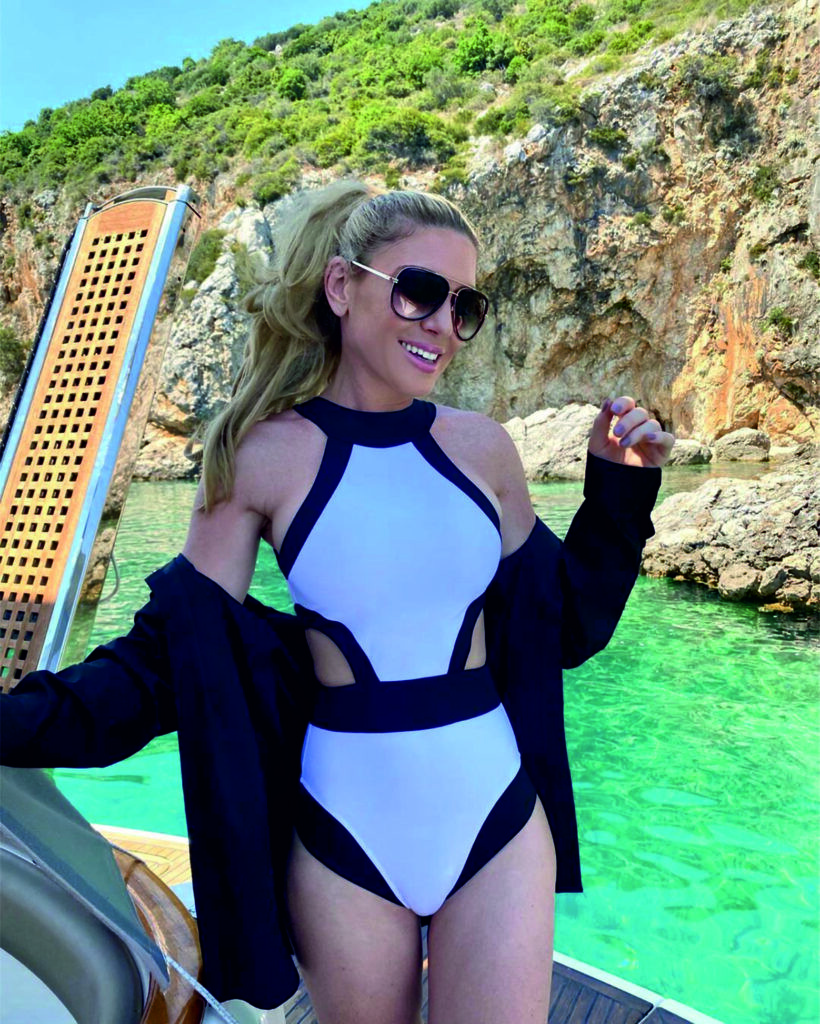 "I don't always have time to respond to everybody. Every photograph from Croatia was shared as much as 10 thousand time by my followers," Hofit continues, showing us her Instagram profile.
I enjoyed the gastronomy

She emphasizes the rich gastronomic offer of Dubrovnik.
"The food has been amazing throughout the whole stay, which is unbelievable. For me, what's important is that the food is healthy. That's my main concern! While traveling around in other counties I often struggled to find a spot where I could eat healthy. I love Mediterranean food because that's the food I grew up on living in Israel. I definitely enjoyed the gastronomy of this area," she added.
They took a few mini boat cruises around Dubrovnik.
"We visited gorgeous caves. The sea is terrific. I never swim in the open sea, but here I couldn't help it. Extraordinary! Honestly, we haven't had one bad day in Dubrovnik. People see that, they see how we're having fun and enjoying ourselves and I think they start to enjoy their own moments more, after the whole unfortunate situation with coronavirus," stated Hofit who couldn't wait for the Covid-19 lockdown to be over so she could once again begin her travels. During the lockdown she used her platforms and connections to secure protective equipment for people who were in need of it.
Instagram is actually her hobby, and she is in no way 'obsessed' by it.
"I want to tell all my followers to just relax. Everybody's telling you how you're supposed to be doing things in your life, but it's also important to live and enjoy your freedom. I am always very chill. I've witnessed a lot of bad things and that's why I value life and the things that are truly important. That's the main thing I want my followers to take away from my Instagram posts," Hofit concluded.
Photo: Instagram Hofit Golan/ Rixos Premium Dubrovnik