Director of Webpower Adria and CROP Croatia (coowner of WebPower Adria, co-founder and coowner of CROP Croatia) Jan de Jong has been living in Croatia for 14 years. He came from his native Netherlands as a student, and today this entrepreneur with a Split address participates, as he says, in creating a better life for his family and future generations. He started the initiative for the introduction of visas for digital nomads which was one of the main topics at the recent conference – 'Dubrovnik for digital nomads'. Since mister de Jong attended the conference personally, we managed to catch him for "five minutes" and learn about his beginnings in Croatia, the good and bad sides of living in our country and what he values ​​most about Croats.
How did you get in the world of digital nomads?

I was actually one of those people who never believed I could be working from home, having in mind I have four children. It seems to be impossible until we are forced to do it. Then I realized I very much enjoy working from home. It was around lockdown time when I was asked to be a member of the panel in a virtual conference. I said yes. I was going to get a question of all questions, that we have been trying to answer for a very long time now: 'What can we do to turn Croatia into a year-round destination?' I didn't know anything about tourism because I have never worked in tourism myself. So I called a good friend of mine who has been writing about tourism in Croatia for his web portal for a very long time. He sent me some articles so I can read up on the subject. My eyes fell on three words: 'Digital nomad tourism'. For me that was such an eye-opening moment and I thought to myself: 'This is something that we need to be doing as a country.' Digital nomads don't plan to come to Croatia for one week or two, but for several months, even all the way up to one year. In that way we are actually able to offer year-round tourism! The post I made on the topic of digital nomad tourism in Croatia on my LinkedIN account got more than 1.2 million views.
Then you wrote an open letter on LinkedIN to our prime minister Andrej Plenković.

Yes. In that letter I wanted to ask him kindly if he would be willing to consider introducing a digital nomad visa in Croatia. I got invited to meet with the Minister of the Interior who then told me that they believed they could include a part for digital nomads in the new upcoming foreigners act. It was perfect timing to do it. Afterwards I was invited to meet with the Prime minister himself who told me that if it was is a global trend – we as a country should be among the first ones in the world to start opening our borders to those individuals. At this moment I'm working intensively with 5 institutions – Ministry of Interior, Ministry of Finance, Ministry of Labor, Ministry of Tourism and HZZO. We are talking about developing a complete legal framework that would allow digital nomads to come and stay here. At the 'Dubrovnik for digital nomads' event, I also announced plans for a Croatia Digital Nomad Association.
Where have the digital nomads been staying before?

Most digital nomads have actually been travelling the world using tourist visas to stay temporarily in certain countries. They are basically untraceable in terms of where they work. They pretend to be here as tourists but in fact they are working from afar wherever they are. There are of course some destinations in the world that have been very popular for digital nomads like Indonesia, Bali, Thailand…
Those destinations are quite cheaper than Croatia. Do we need to change our prices, lower them maybe?

I think if Croatia could start earning money 12 months a year through tourism, then the prices shouldn't be as 'pumped up'. But we also still have to acknowledge that if you look at European or US standards, Croatia is still an affordable country to live in – cheaper than other countries. Try to pay rent for an apartment in Silicon Valley and try to do it here in Croatia. I'm not saying in all of Croatia, here in the heart of Dubrovnik it's pretty expensive to own or rent property. Digital nomad would probably live in the outer parts of a town. As a foreigner myself I've always rented apartments in Split or in the surrounding for between 500 or 700 euros per month, plus utilities. But I still think there are large parts of the USA where it is simply impossible to rent something for this kind of monthly fee.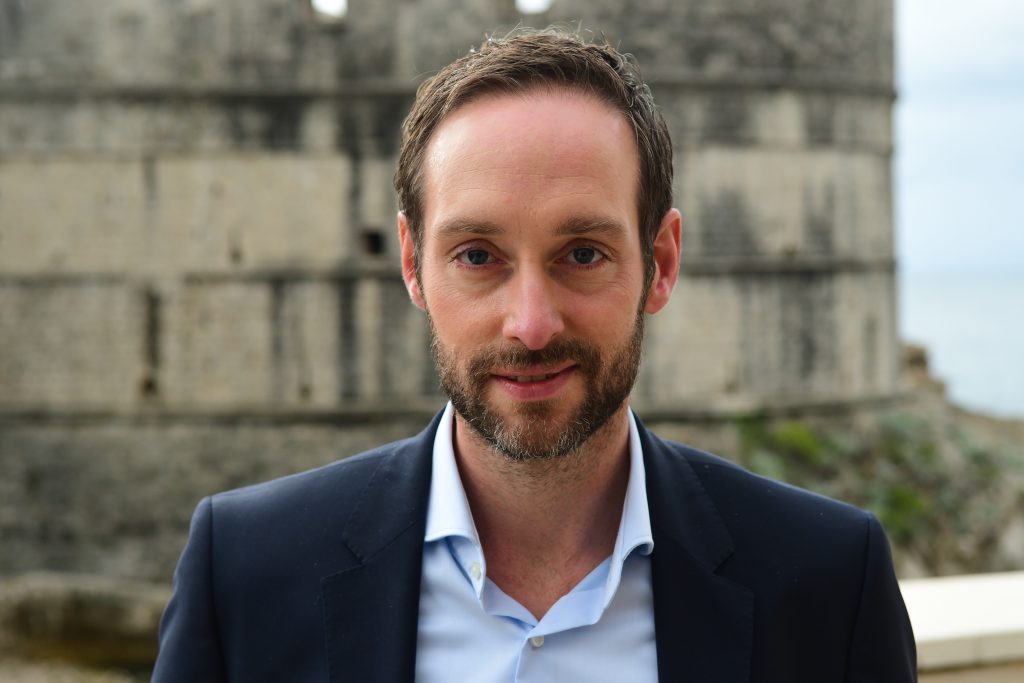 You came to Croatia 14 years ago from the Netherlands. Have you experienced a "cultural shock" by coming here and seeing our way of life? What was different for you?

First of all, when I came to Croatia, I was only 22 years old. I think that's a good thing because at a very young age you're still very adaptable and can adjust yourself to a new environment and lifestyle, so things are simply more easy going. I love drinking coffee myself and in the Netherlands, people drink a lot of coffee too. However, in the Netherlands they mostly drink coffee at home while here in Croatia you met each other outside. The weather allows it (smile)! When you make an appointment with somebody here, you shouldn't be surprised if they show up late. These were the things I also had to get used to. I was always very punctual when setting up meetings, showing up on time. I live near Split and I have had a situation once where I had a meeting in Zagreb. I was supposed to have that meeting at 9 o'clock in the morning so I left very early from Split and I drove all the way to Zagreb. I arrived there 10 minutes before 9 and just as I was about to enter the office, I got a message from the director I was meeting that the meeting was unfortunately postponed. I'm not saying that never would have happened in the Netherlands, but it happened to me in Croatia.
But I would never change the lifestyle that we are enjoying here in Croatia for anything else. I really consider Croatia to be my home country. My wife is from Croatia and we planned our future here. We have four children together. My future will always be connected to this country and I'm actually very happy about it. I also found a lot of reasons why I do what I do in terms of entrepreneurship and my entrepreneurial efforts. I want to help Croatia prepare for the next generation.
Why did you come to Croatia?

When I was 22 years old, I was just about to start my final year at the Leiden University. I was studying marketing and I had to write my graduate thesis. At that time, I was working for a company called M+ Group in the Netherlands, that had a contact centre where I was in charge. For my graduate thesis I wanted to come to Croatia to expand the M+ Group to this country. The founder of M+ Group in the Netherlands, Mato Božić, has Croatian roots. As I arrived here, I started reaching out to some companies that I wanted to work for, to start providing call centre services. After about 4 months, I got my first client. In a couple of months I got another client. After I was here for about 10 months, I built a contact centre. We had about 36 employees. After I graduated, I had lunch with Mato and he offered me a 50 percent share ownership in the company on the condition that I go back to Croatia to finish what I started. Nine years later we moved our headquarters to Zagreb. Then I got an offer to sell my share and I accepted it. I continued with company WebPower Adria and we became the first company in Croatia in helping our clients with doing email marketing. Today we are working for about 100 companies in WebPower Adria. Among them are the largest and most recognized companies in Croatia. They are using our marketing automation software.
What do you consider to be good and bad sides of living in Croatia?

Let me first emphasize the good ones. Croatia is one of the safest countries in the world to live. As a father of four young children, that is very important. Other parts of the world don't offer that luxury. I really enjoy how warm people are here. Their hospitality doesn't stop in bars and restaurants, but it even gets stronger coming to someone's home. You can never visit anybody at home and leave with an empty stomach. People are so warm and welcoming, and I really enjoy that! What can be considered as a bad thing for foreigners coming here, is that there are very small expat communities – foreigners living in Croatia. If you would like to come to Croatia so you can meet and join up with a lot of other expats in the country, that's going to be difficult to achieve.
There are some special memories tying you to Dubrovnik, are we right?

Yes. For me Dubrovnik has always been very special. This is my fourth time coming to Dubrovnik. Last time I was here it was a very long time ago, before I had kids, maybe nine years ago. I took my late grandmother once to Dubrovnik, so I have a lot of special memories being with her in the city. She told me that the best pizza she ate in her life was here. I actually sent a photo of the restaurant to everybody in the family with a message: 'After many years back in Dubrovnik. This is the terrace where grandmother had the best pizza she ever ate'. I'll come back again!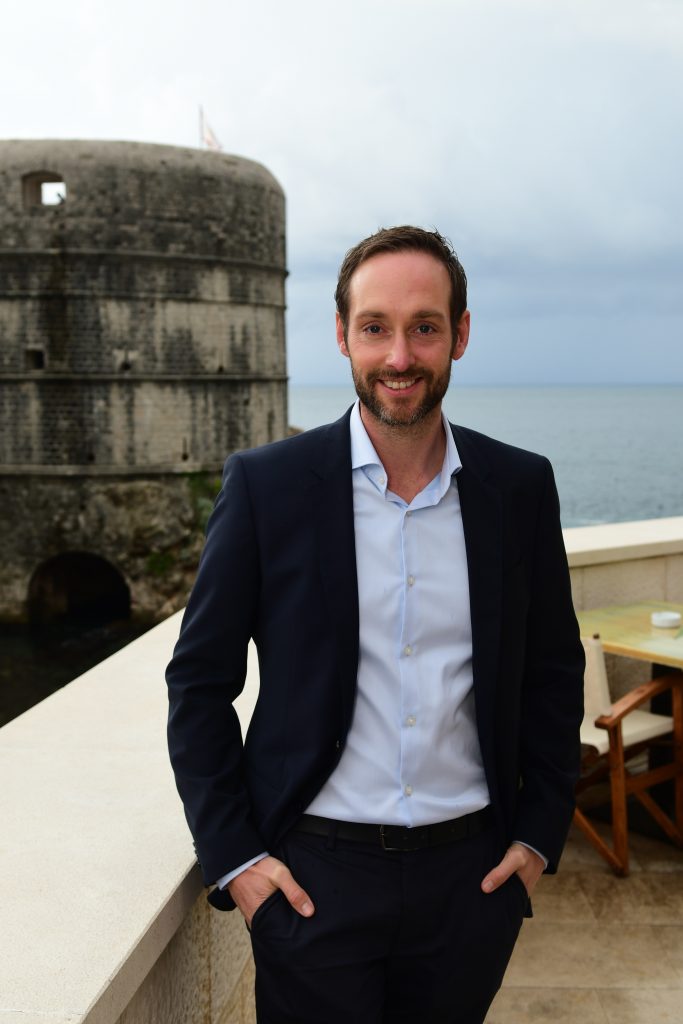 What do you think about Croatian bureaucracy and economy?

First of all, I'm a very strong believer that there is no government in the world that is going to give you a good life. If you want to have a great life yourself, you're going to have to be in charge of that yourself. In Croatia particularly, we tend to point the finger and blame the government for all the bad stuff that is happening here. It is not different in any other country. But that's not an excuse. We should take more accountability yourselves. For me, there are two reasons why I wanted to do this with digital nomad visa, why I went in this direction. First of all, because I think this is great for the country that I very much love, where I plan my future, and where my children are born and raised. So, we have all the good things for a country. The second reason is that for me this is a case study where I simply want to prove that if you are a positive mind of a person and if you are prepared to roll up your sleeves, that you are able to make a change.
Besides digital nomads coming to Croatia, what would be a good way of changing our economy? Where do we need to invest?

Whenever you talk with people here in Croatia about business opportunities, in the end you always start talking about tourism. When I tell people in Croatia that the agriculture industry in the Netherlands is 45 times bigger than the one in Croatia they are in disbelief. Knowing that Croatia has a very strong history in agriculture and that we actually used to be the country that could feed the entire region, to me it's very painful to see that we are not producing enough food to feed our own people. I think that Croatia has all the ingredients to become a country that can start to feed all of Europe. I think that the agriculture industry in Croatia should be bigger than tourism. So that's why I took it upon myself and officially started a new company last month – 'Crop', where we plan to introduce Dutch agriculture technology to Croatia – the green houses. We are looking into doing our first project where we plan to build a 5-hectare high tech greenhouse for growing tomatoes. It is an investment of 100 million kuna and we would be employing 72 people.
Journalist: Maria Prkut
Photo: Zvonimir Pandža
DuList