"My mother comes from one of the oldest noble families in Dubrovnik – Bona. My maternal grandfather Luko Bona was one of the founders and initiators of the introduction of trams in 1910. My grandfather Frano, my mother's father, was a 'double agent' during World War II, an informant in the service of the British Crown, which is why he was awarded the Order of the British Empire, the highest medal that can be awarded to foreigners. 'Nono' instilled a great love for Dubrovnik in my mother, as all Bona have had throughout history", the American-Croatian jazz singer, composer and arranger Thana Alexa tells us about her interesting and unbreakable connection with Dubrovnik. Recently, this 33-year-old musician, born in New York, received tremendous confirmation for the hard work she had done over the years. Her second original album 'Ona' ('She') was nominated for the prestigious Grammy Award in the 'Best Jazz Vocal Album' category. Her path for this prestigious nomination was long and creative. She lived in Zagreb for a while, and interestingly enough her first performance was precisely in Dubrovnik, when she was only 14 years old.
For me, Dubrovnik is a medicine, the most beautiful city in the world… Even the smell and taste of the air are like therapy for me. It is heaven on earth.
"I spent almost every summer of my life in Dubrovnik and almost every night I sat at 'Trubadur' with my family and listened to live music. When I was 14, Marko Brešković, my mother's old friend, noticed me singing and asked me 'Thana, do you know this song? Come, sing!' Since that day, I wanted to sing at 'Trubadur' every time I had the opportunity", says Thana Alexa. Her own life experiences are her main inspiration.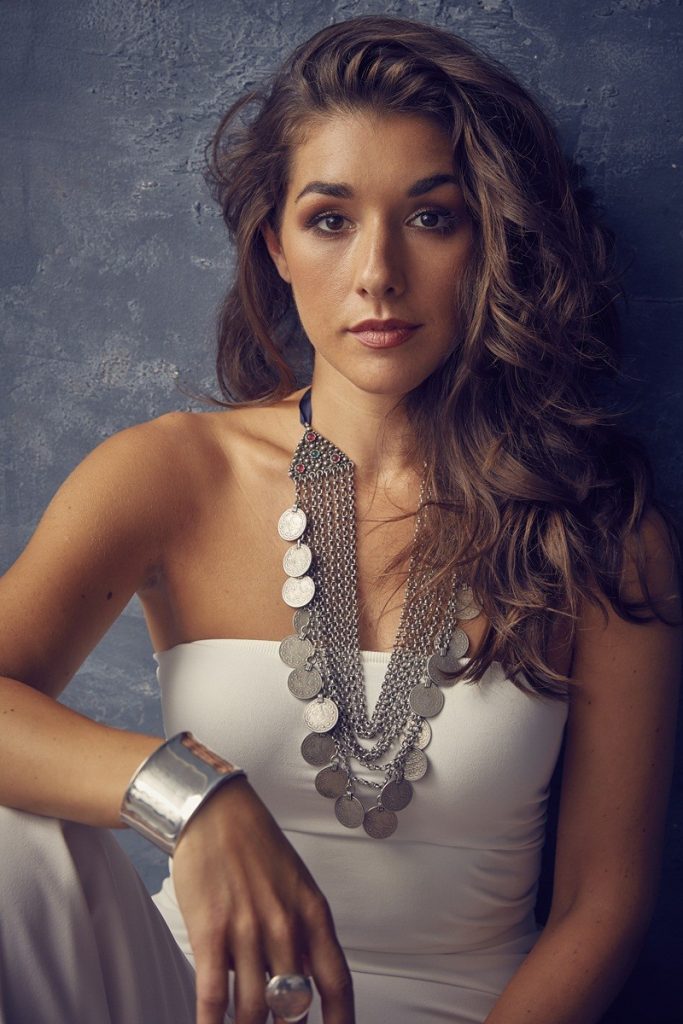 Congratulations on your Grammy nomination in the 'Best Jazz Vocal Album' category! How does it feel to be nominated for this prestigious award?
Thank you! It is a great honour to be nominated in the category 'Best Jazz Vocal Album' alongside some of the biggest names in jazz music – Kurt Elling, Carmen Lundy, Somi and Kenny Washington. Also, I am extremely honoured that violinist Regina Carter was nominated in the category of Best Improvised Jazz Solo, for the solo she performed in the song 'Pachamama' (one of the songs from my nominated album 'Ona'). I am overwhelmed with gratitude and happiness! I didn't think something like this could be possible, and yet, I've dreamed about this moment my whole life!
What is the main message of your album 'Ona' and what was your inspiration during its creation?
My album 'Ona' has been coming to life for over two years, but its premise crystallized in 2017 after I participated in 'Women's March in Washington'. Deeply moved by the powerful speeches I heard there, I was inspired to discover more about the stories of Croatian women in my family and the influences their life experiences had on my existence, growth, and sense of freedom. The highlight was a series of conversations with my mother and paternal grandmother, in which I discovered many unknown details about their lives and the lives of my maternal family. The difficulties I have encountered in life differ greatly from those encountered by my mother, grandmother, or great-grandmother. Women's evolution is proof that we cannot be stopped. 'Ona' is a musical story about self-discovery, resistance, protest and demanding change. The album represents a strong and free feminine spirit that lives in each of us.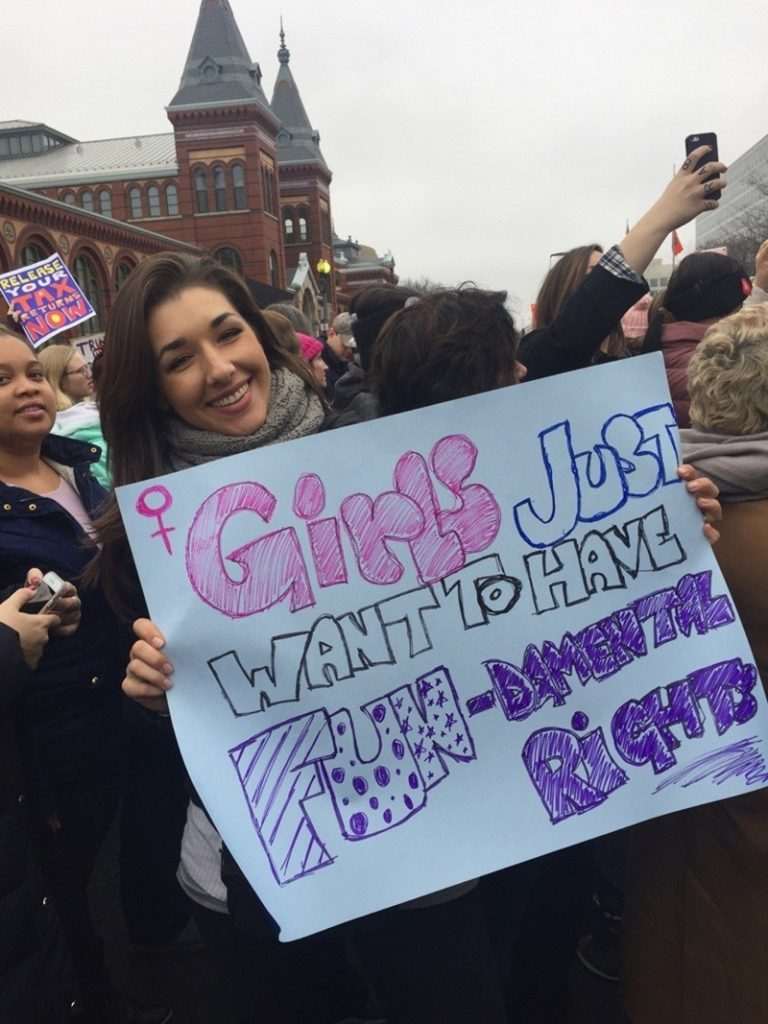 What are the pros and cons of being an independent artist such as yourself?
I got to this point after a lot of hard work, after a lot of people turned me down and after years of working hard as a 'freelance' musician. After years without the support of a record label, without a manager, after Pledge Music went bankrupt and I lost tens of thousands of dollars raised in the crowdfunding campaign for my album, I still successfully released the album, and then I couldn't tour, nor hold live performances because of the COVID-19 pandemic. The best part about being an independent artist is that every decision, both artistic and business, is mine and mine alone. Also, I own 100 percent of my music.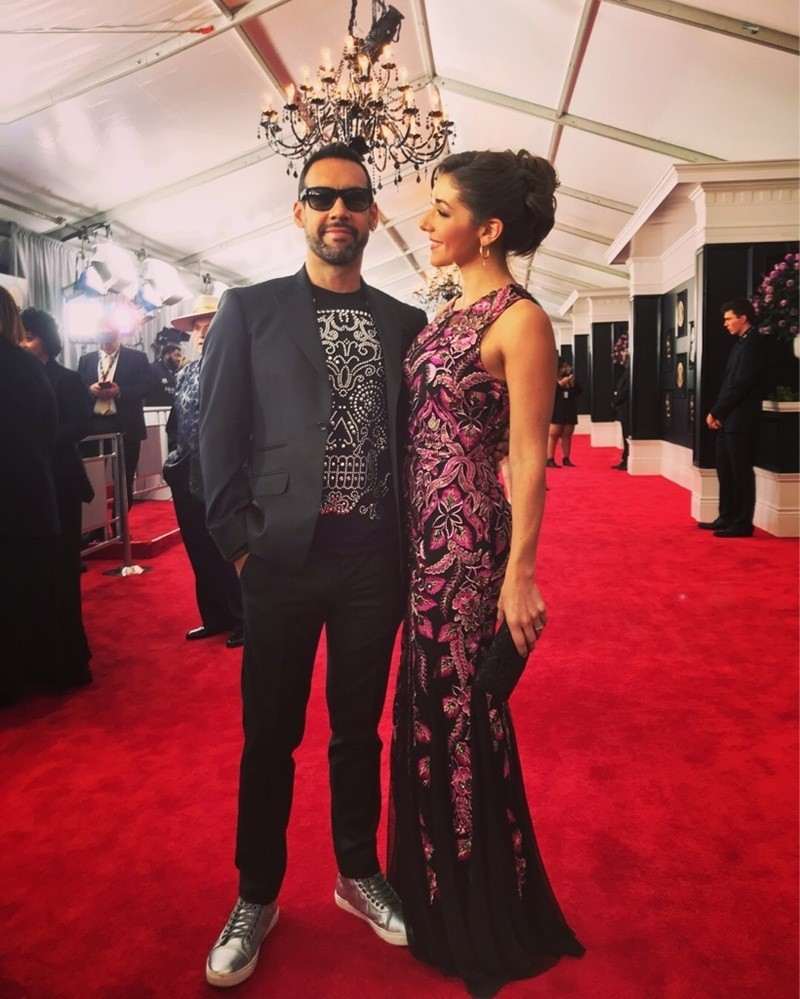 Your husband is a famous American drummer and film music composer. How does the fact that you're both musicians affect your life?
My husband, Antonio Sanchez, a Mexican-born native, is a five-time Grammy award winner, Oscar-winning music composer for 'Birdman', and a drummer. He is the best musician and the best person I know. Music is something that has strengthened our bond, brought us closer, and our love of music – with love for one another – has naturally enriched our musical concepts, projects, and personal achievements. Antonio is a special man because he supports me not only as a musician but also as a woman. My album 'Ona' comes from the depths of my femininity… And that doesn't scare him. He is inspired by my sense of self and supports and loves exactly what I am.
How did you meet?
Antonio played drums with the late Oliver Dragojevic at a performance at Carnegie Hall in 2008. At the end of the concert, Antonio performed a solo on drums, which left me stunned. I decided I needed to meet him. I failed to meet him on the day of the concert, so I texted him via My Space and arranged a coffee date. We always joke that we met 'the old fashion way'… Before Facebook! After eight months of hanging out, we fell in love and the rest is history. From that moment on, Antonio and I call Oliver, who later became our friend, our 'godfather'. We miss him a lot.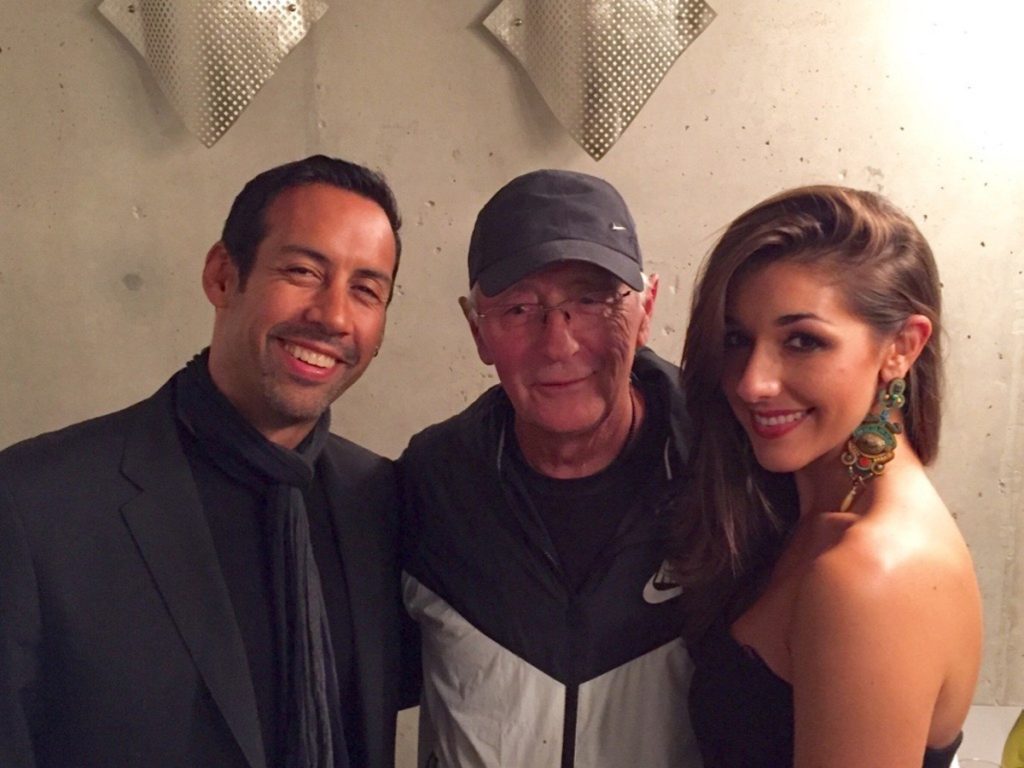 Who are your musical role models? Are there any Croatian musicians whose work inspires you?
My role models in singing have always been Ella Fitzgerald, Aretha Franklin, Etta James and Sarah Vaughan. I got inspired by listening to instrumental music, but also artists like Pat Metheny, Keith Jarrett, Charles Mingus and many others. That's how I learned to use my voice as an experimental instrument. There are great musicians in Croatia. Matija Dedić is a musician whom I looked up to for a long time. He has a long and respectable career. I am also happy to see so many young Croatian musicians doing great things around the world like Astrid Kuljanić, Lada Obradović, Lana Janjanin…
Who is the one to thank for your love of music?
My mother was the first person to notice and nurture my raw talent, but my father has always been a big fan of jazz, blues, and soul. He always had an eclectic taste in music, and I think the first time I listened to jazz was because of him. He listened to everything from Bob Marley and Louis Armstrong to Pat Metheny and Earth Wind & Fire. One of his favourite records was 'Still Life Talking' by Pat Metheny… I could never have imagined that one day I would marry a future Metheny drummer!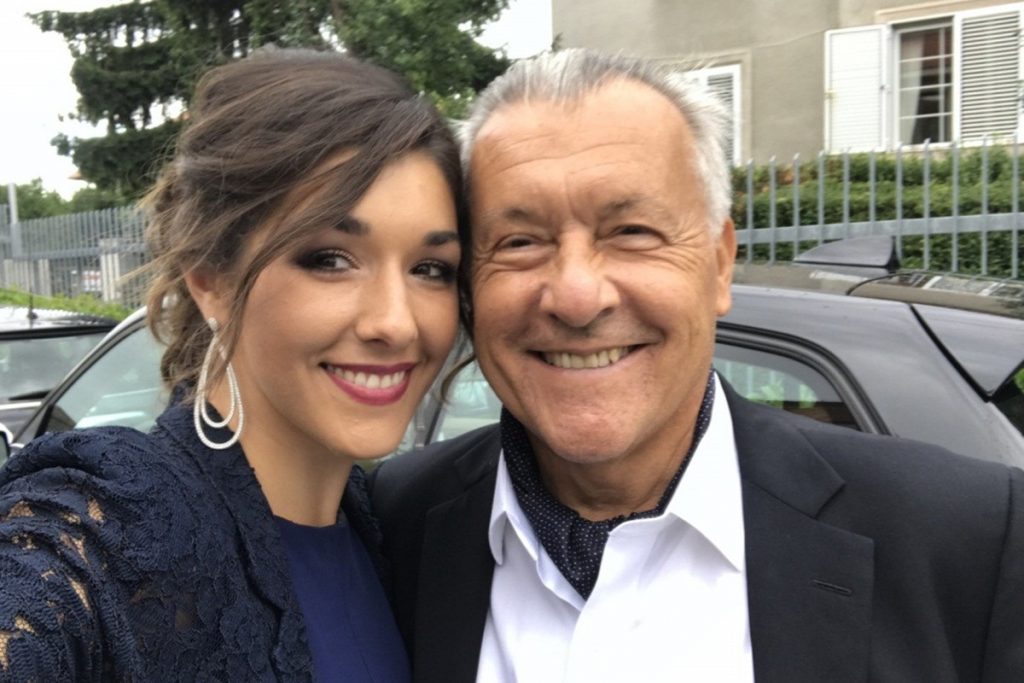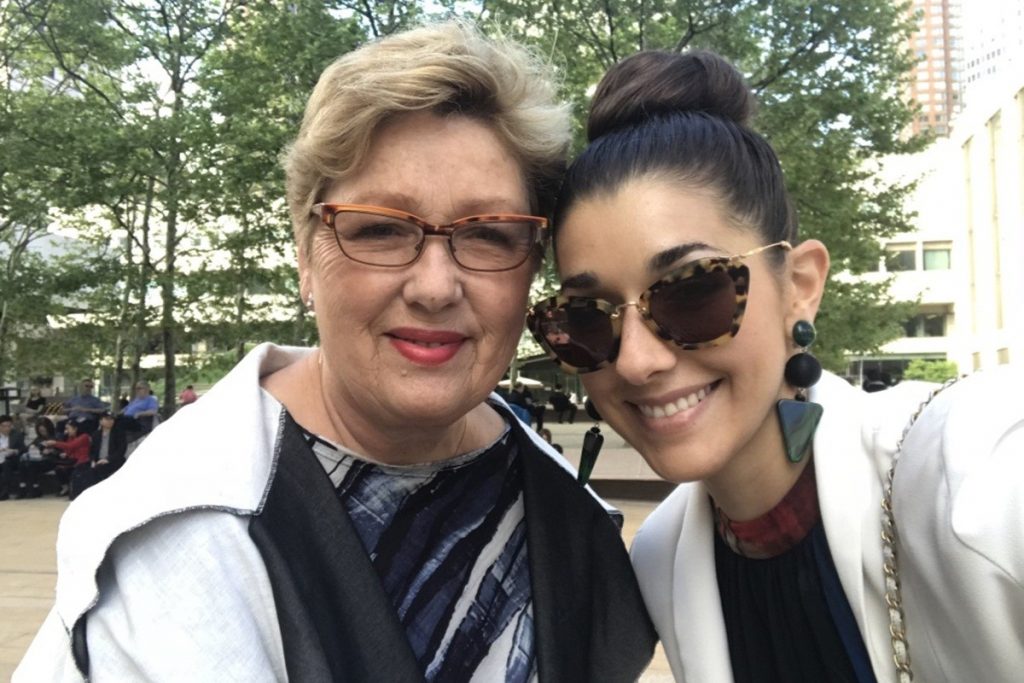 What other music genres do you like?
I have a pretty eclectic musical taste. I appreciate a lot of different genres because contemporary jazz involves so many different types of music that can't be classified by genres. I love everything – classical music, contemporary R&B, traditional R&B, folk, Americana, blues, soul, contemporary soul…
How much has the coronavirus pandemic affected your job?
After all my tours for 2020 and a good part of 2021 were cancelled because of COVID, alongside two musician friends, vocalist Sirintip and saxophonist Owen Broder, I responded to the pandemic by organizing the 'Live From Our Living Rooms' initiative. The first edition of the series was 'Online Festival & Fundraiser' in April, which we organized to raise funds to help New York musicians affected by the COVID-19 pandemic. The festival included performances by artists such as Chick Corea, Joe Lovano, Christian McBride, Linda May Han Oh and others, and we raised more than $ 59,000 in a single week. Rolling Stone called us 'the first jazz festival of the pandemic'.
Before the pandemic, Antonio and I were constantly on the road. This new life without performances is difficult for us. We can't wait to perform live again. There's something about performing in front of a live audience that you can't create when you're performing alone in your room or singing on screen. When I perform live, I feel like I'm in therapy. But now, so many months later, I feel all the accumulated energy and tension, that I haven't been able to deal with in the right way, affecting my emotional state.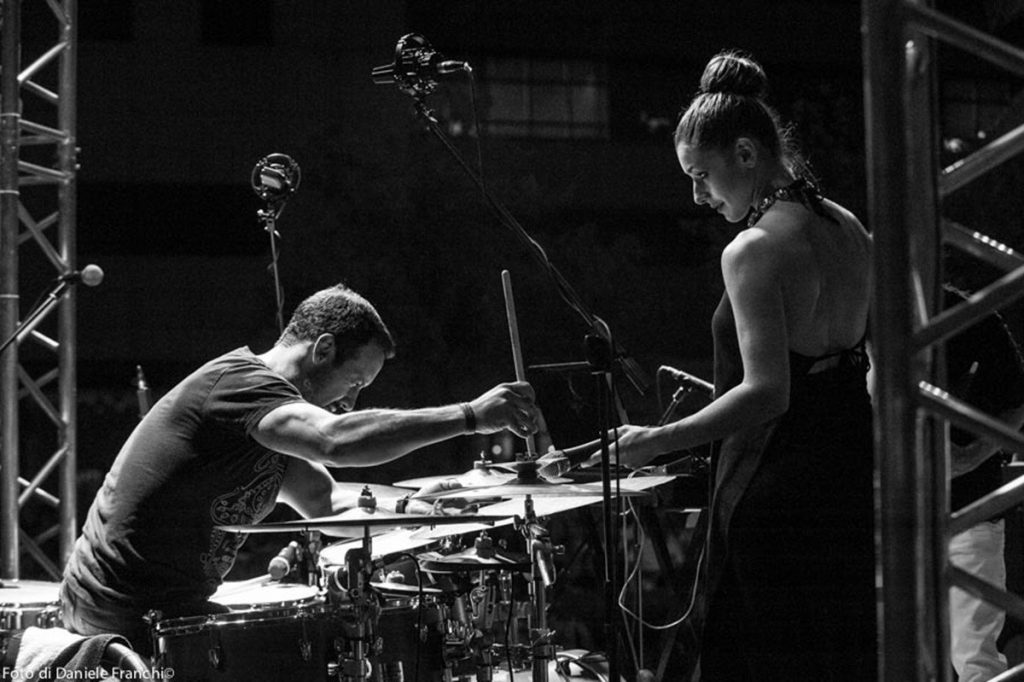 Was this pandemic period motivating for you in some way?
It was difficult to be creative and motivated during the pandemic because no one knew what we were working for, what we were preparing for. For a tour? Concert? Recording? I would advise others the same thing I advise myself every day – don't feel guilty about not having the inspiration to compose, even though it's hard. I think it's important that we aren't too harsh on ourselves now. We haven't experienced anything like this before and we need time to process and grieve everything we've lost this year. It is important to stay positive and try to heal yourself by love and music.
Can you go back in time and describe how your musical journey started? What do you consider to be your biggest push towards music?
My parents told me that when I was 3, I suddenly disappeared at one child's birthdays. My mother found me in the basement with a keyboard where I was trying to play a children's song. My mother thought it was a sign, so she immediately contacted the conservatory in our city to enrol me in piano lessons. At that meeting I was so nervous that at first, I refused to play. I actually wanted to play the violin. I seriously studied and played for full 13 years, before I started focusing on singing, but I still play today.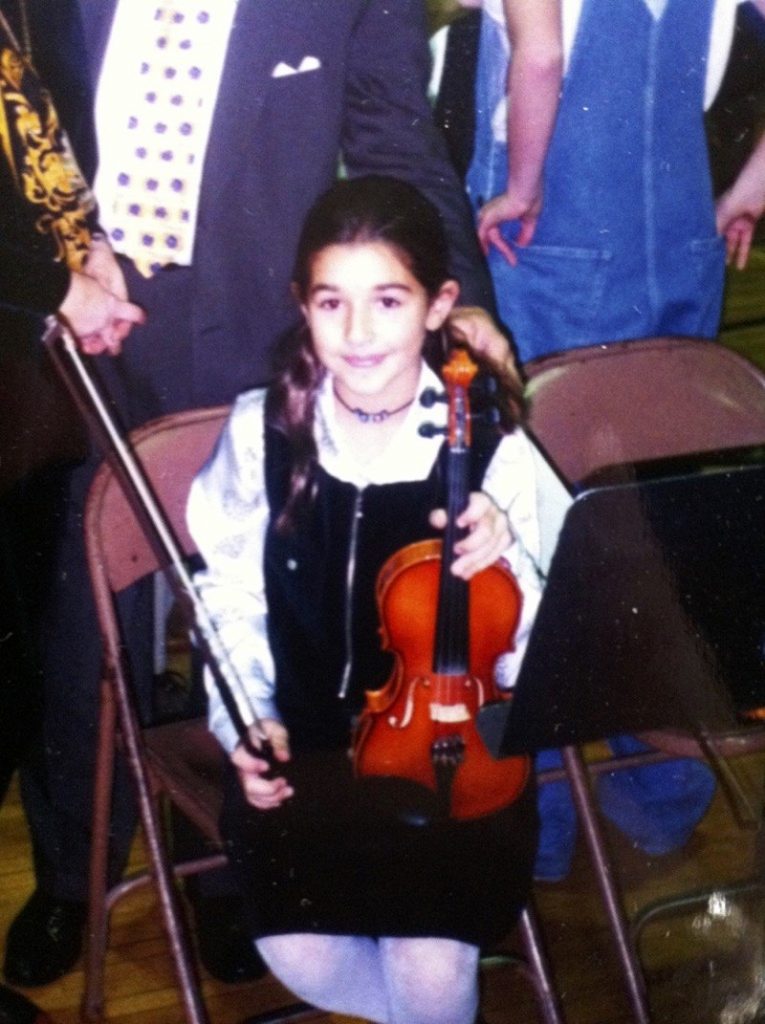 When I started preparing for college in the United States at the age of 16, I wanted to include a demo CD. My family and I lived near the legendary Zagreb B.P.Club. One day, my father went to the club and asked Boško Petrović to listen to me sing and, if he liked my voice, help me record that demo. Since that recording, Boško has recognized my talent and gave me a chance to sing in B.P. club. And perhaps most important of all, he took me to Grožnjan to the summer camp 'Jazz from Back!' which changed my life.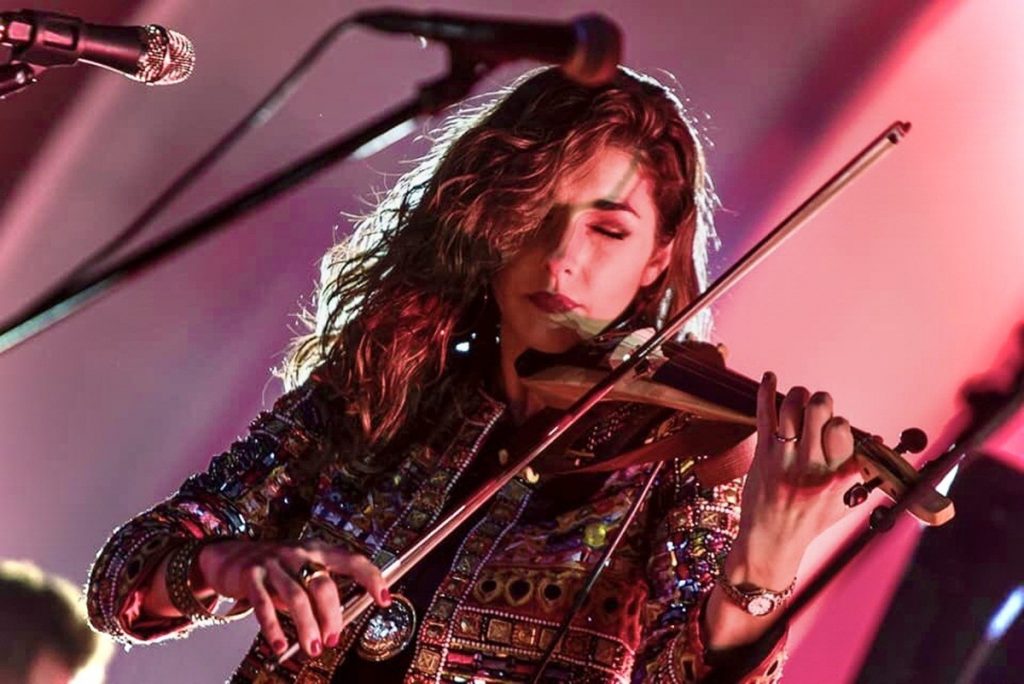 Which performances and which collaborations in your career could you single out as your favourite?
Gordana and Dragan 'Chach' Čačinovic, and Boško Petrović were key to my participation as the only vocalists at the concert 'For / From Croatia With Love' at the New York Jazz at Lincoln Center in 2009, which featured jazz legends such as Matija Dedić, Mario Mavrin, Elvis Stanić, Primož Grašič, Lenny White, Buster Williams and George Colligan. It was a special concert for me, because it connected New York and Croatia. In 2015, I performed the premiere of my first album 'Oda herojima' ('Ode to Heroes') at the Dubrovnik Summer Festival at Orsula Park, which was also a concert to remember. One of the most exciting concerts of my life was an open-air concert with Antoni's band 'Migration' in Mexico City.
My most important musical collaboration is certainly with my husband. When we started our relationship more than 11 years ago, we decided to try to keep our relationship and jobs separate, but that didn't happen because we naturally attracted each other in every way and eventually started working together.
Do you like coming to Dubrovnik?
For me, Dubrovnik is a medicine, the most beautiful city in the world, unique… I am very connected to the historical core, the sea, the islands… Even the smell and taste of the air are like therapy for me. My favourite thing is to wake up early in the morning and watch the sun rise over the City, from my mother's balcony in Pile. It is heaven on earth.
Journalist: Maria Prkut
Photo: Thana Alexa – private collection / Justin Bettman