Although my family and I are beginners in the rental business, in the first few months we hosted 121 people from all around the world in our apartment. Many Koreans, Japanese, Italians, Slovakians, Britons, Swedish, and other foreigners have spent their holiday in our flat and even though it is exhausting work, we are very proud because the first year was very successful.
While they rested in our house, our guests were interested in many things – where to go, what to see, and who to meet. They asked for many recommendations, but the main one being where they can eat good traditional food for good money. Some of them listened to what I said (I only recommended restaurants in which I have eaten in to be sure that they will have great meals that are value for money), but some of them preferred to explore and tried to find hidden places with perfect food.
Even though Dubrovnik has a variety of Mexican, Japanese and other international restaurants, most of the guests wanted to try the local cuisine. So here is the list of their top 7 restaurants in the city.
1.  Orsan – always has fresh fish, crabs, shellfish and grilled meat. I love this restaurant because of its location. It sits below pine tree branches so one can enjoy a great meal while listening to the crickets chirping. After you finish eating, you can jump into the sea. Even though located in the heart of the city, you don't feel crowded. As it is located near the harbor sailing club Orsan, you can enjoy watching boats and sailing vessels. The Orsan's is a great place where you can even come simply to have a coffee, read your newspapers and absorb the beautiful scenery.
2. Gil's Little Bistro – It is not easy to find an excellent restaurant in the historic center. So I always warn my guests to be especially careful because, on Stradun, promoters will invite them to cheap restaurants with menus in their hands. However, there are also great places like Gil's Little Bistro where you can eat meat, Argentinian fish eye, excellent veal chops, homemade steaks, truffles or burrata (a dish similar to pizza, but definitely not a pizza :).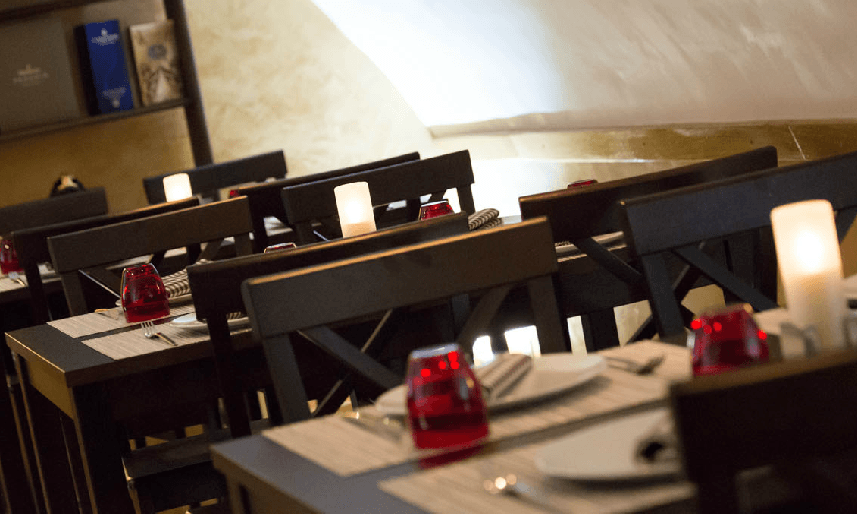 3. Restaurant Horizont – recently opened on the steps of city's ancient streets. It has a magnificent view of the walls and towers of Revelin. Restaurant Horizont is a favorable mix of Dalmatian and Istria food. You won't go wrong if you go there to have a perfect fish or meat dish. Tuna steak or medallions of monkfish will have you licking your fingers and begging for more. After you finish with this savory meal, you will be offered the carrot cake, cheesecake or soufflé that are all so perfect that you will probably want to try all of these three cakes at once.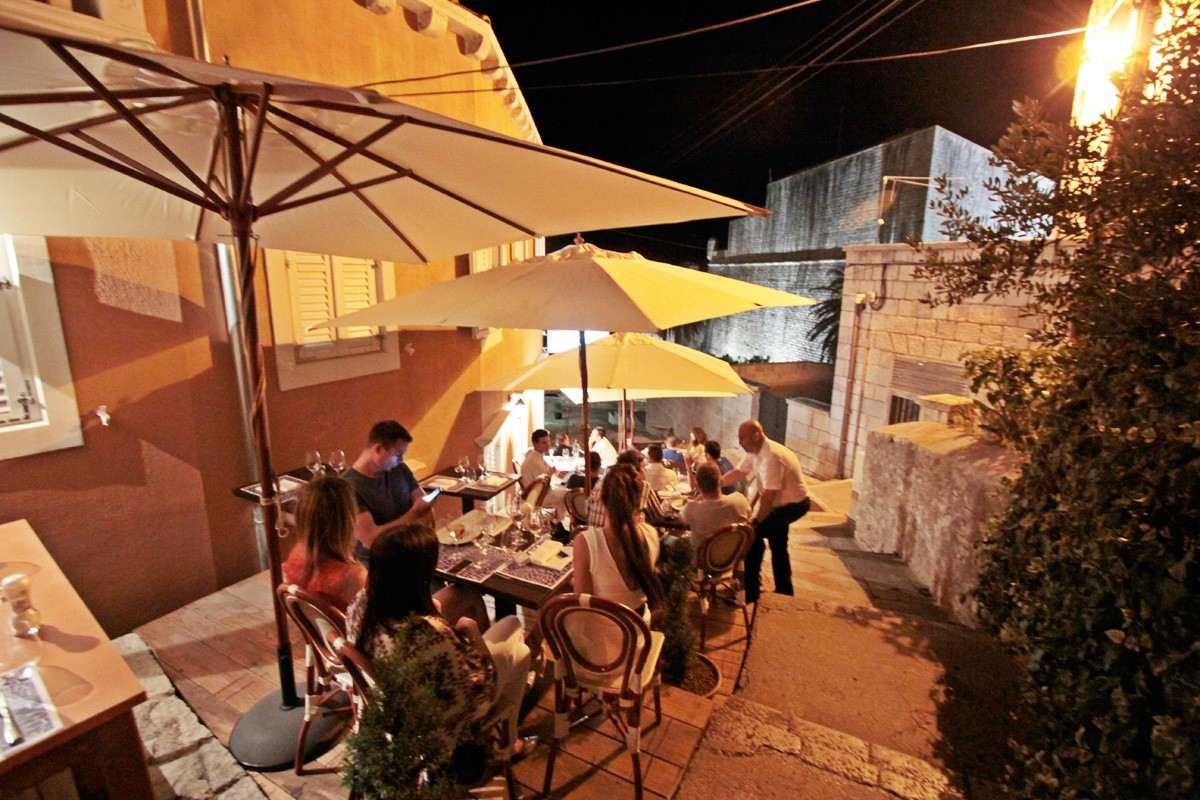 4. Taverna Otto – when you pass by this restaurant you will be attracted by its marvelous view, but as soon as you enter you will be amazed at its stone barrel-like shape. The antique charm of the building is combined with modern and simple decoration. The menu has been carefully chosen specializing in just a few meat and fish dishes. One can dine on Carpaccio blended with cranberries or a basil pesto; tuna that melts on a bed of olive tapenade and pork served with an incredible cream of corn.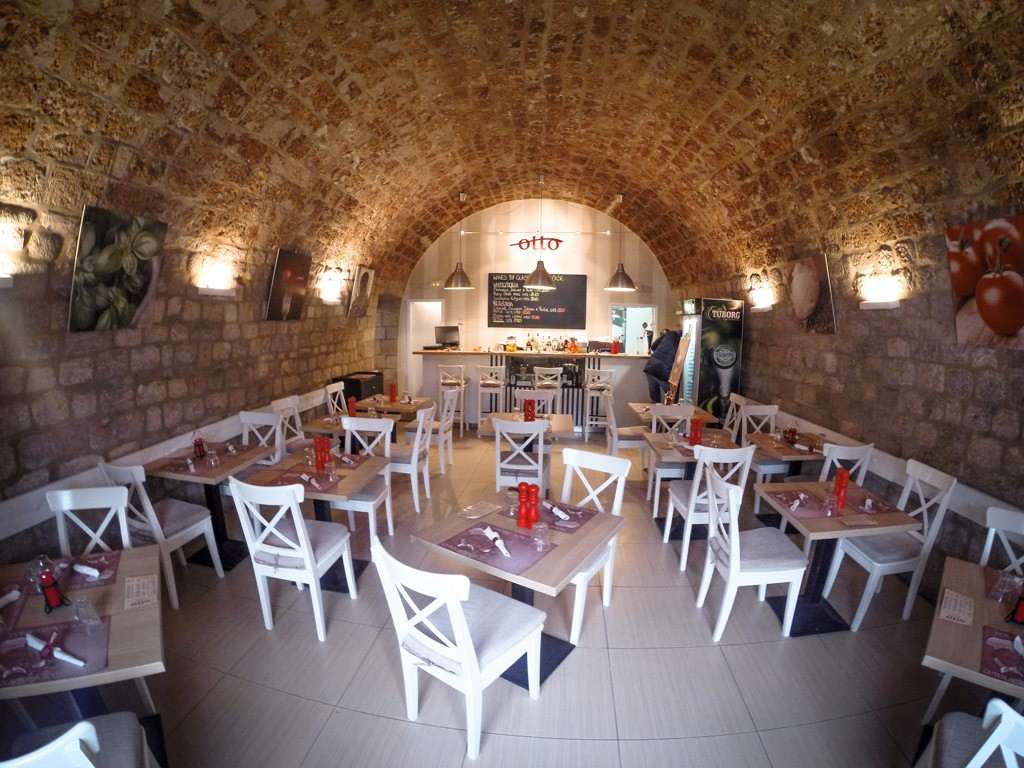 5. Restaurant Porat – The first thing I always order is a mojito. The drink comes served in a jar with a metal lid and a straw. While this is not fast food, you'll want to try their burgers, because they are an absolute hit. Burgers with foie gras or with Kobe beef served with homemade fries and a variety of side dishes… Any of them is an unexplainable experience as is Porat's excellent selection of meat, fish dishes and salads. A must!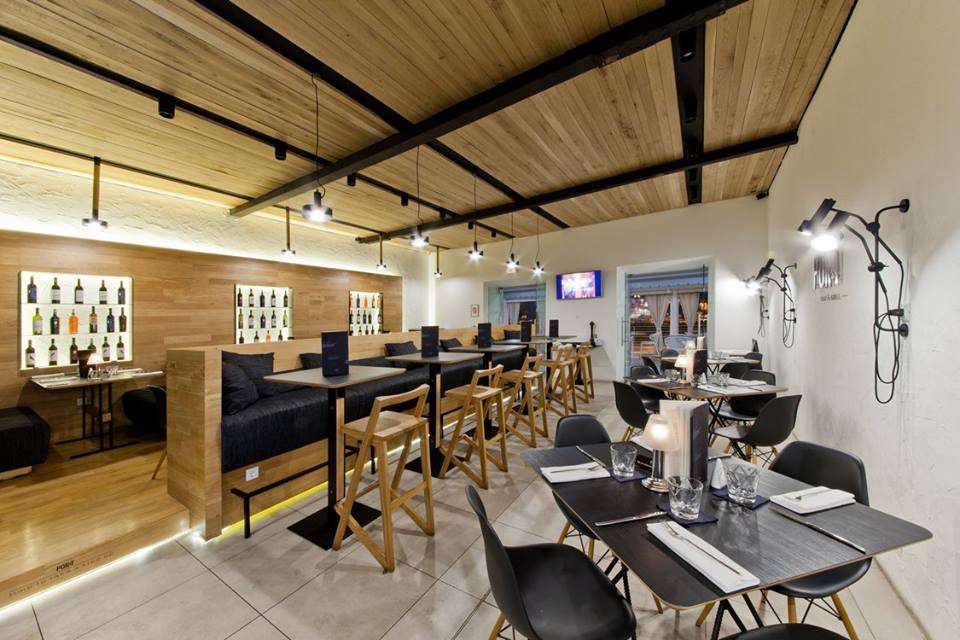 6. Restaurant Mezzanave – if you are caught in the center of the city and you are looking for pizza, the best pizza in the town is found at the restaurant Mezzanave. Pizza di Tonno, Mixed, Vegetarian, Quatro Formaggio, Diablo, and pizza with rocket salad… the list is endless. Or if it's not pizza you are looking for you can try the dumpling, pancerote, lasagna, and crazy sweet Nutella pizza – it's all there. But be sure to try the Pizza called Tris which is one-third ricotta cheese, one-third mozzarella and fresh cherry tomatoes and the rest gorgonzola and bacon. Mezzonave is not just an ordinary pizzeria. You can order a great plate of grilled meat, salads or fish. And if you love the sea and ships, the interior of Mezzanave will delight you because you will feel like you have come on board… Safe trip, sailor! :)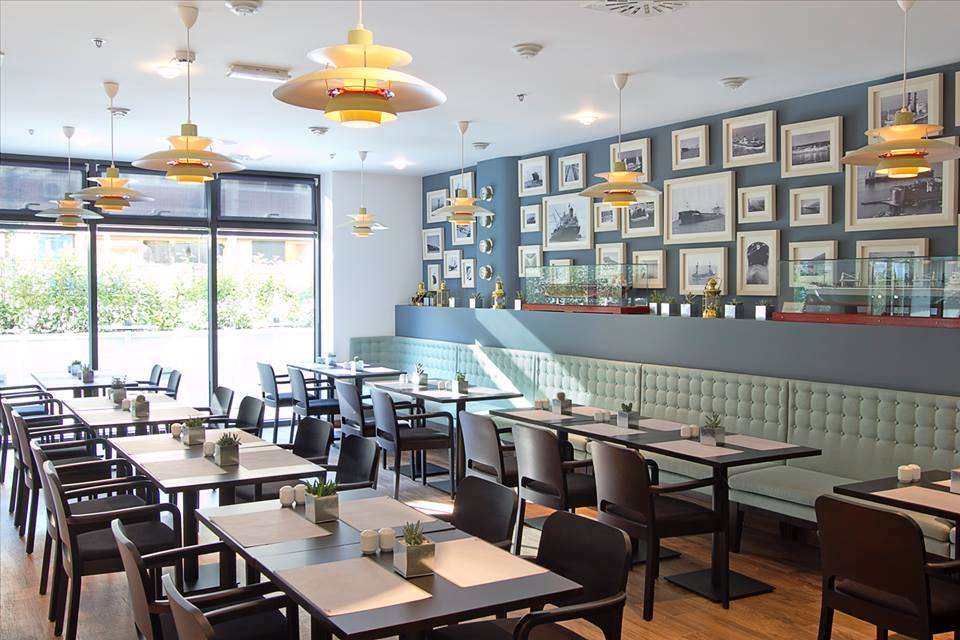 7. Pantarul – last, but not least. If you're in the City during the summer season, and you want to have lunch or dinner at Pantarul, be sure to make a reservation because this restaurant is always full. The restaurant is located in Lapad, and the elegant modern interior and exceptionally charming and warm staff characterize it. Pantarul's crew are young people who will do whatever it takes to impress you because their motto is 'Feel like home'. One more interesting fact is that Pantarul in Dubrovnik means fork, so you will eat quality food here, for sure.
Now about the food… Oh, you won't go wrong no matter what you order. For pasta lovers – homemade tortellini and gnocchi and tapas; for fish lovers – check the catch of the day. Pantarul changes its menu according to the seasons so whenever you come back to town Pantarul will surprise you with something new. A must for any traveler!