"The weather is the main reason I came to Dubrovnik this time. It's really beautiful to be here at the moment because, at this time of year, Zagreb is cold and rainy. I'm from Cape Town so I love being near the sea ", says beauty, skincare and makeup influencer Nabilah Harron, who has been living in Croatia for eight years now. Nabilah, a graphic designer by profession, has been in love with Dubrovnik for a long time and visits it quite often. She also mentioned she was enjoying almost four months on the Adriatic Coast this summer, "I love to travel and because of the coronavirus situation I was able to explore Croatia even more", says Nabilah with whom we chatted over coffee on the beautiful terrace of the Rixos Premium Dubrovnik Hotel.
Why did you move to Croatia eight years ago?
I came here for love! My husband is Croatian, and I met him in Qatar where we were both working. After some time, we moved to Zagreb. We've since had a son, he's six years old now so he's quite a big boy. He's starting school next year.
How did you get into the makeup and beauty world?
My passion for makeup started when I was still doing modelling. I was always meeting famous and talented makeup artists and I would ask them a lot of questions about beauty. That's something I always loved and never thought I could do seriously, as a career. But, during the years the makeup and beauty industry 'boomed' along with the social media. I decided to go back to studying, this time what I love – makeup. That was around the time my son was two years old. I did a three-month Beauty and Bridal Makeup course at one of the most prestigious makeup academies in Zagreb. From that moment, everything just took off! Now I am a certified luxury beauty and bridal makeup artist and I do exclusive bridal looks. My clientele includes many foreign brides especially during the Summer season. But also, of course, Croatian brides.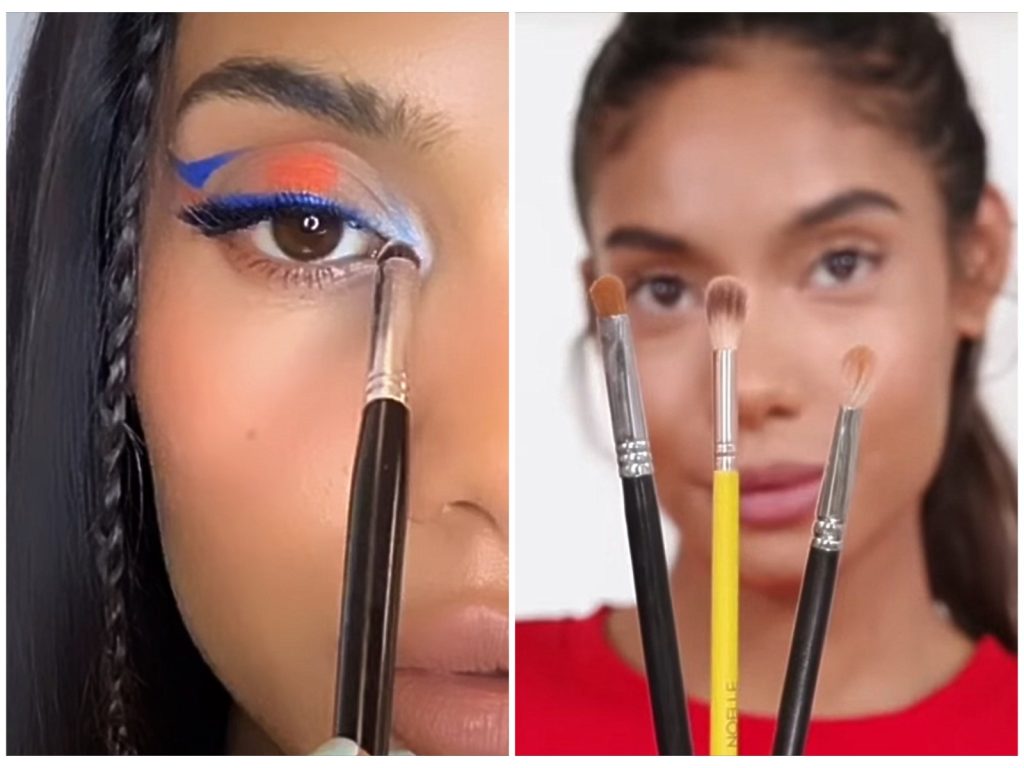 You are also very known for being a beauty and skincare advisor on social media. Do you think many people take better care of their skin nowadays?
Of course! I have a great love and passion for skincare. I think you can put on any type of makeup but it's going to look best on you if you look after your skin. It's better to apply beautiful natural makeup to bring out someone's best features than to mask and cover everything up. If you have good skin – you can do that. I'm taking quite a turn – I still do makeup, but there are not as many weddings as there used to be, so I spend more time on social media, giving advice about beauty and skin care. It's more of a holistic approach, using cleaner and more natural ingredients. I was always health conscious. In Cape Town we are quite healthy and very active community. When I came to Croatia, I saw it was a bit different. But I do think we are going in a more holistic direction now.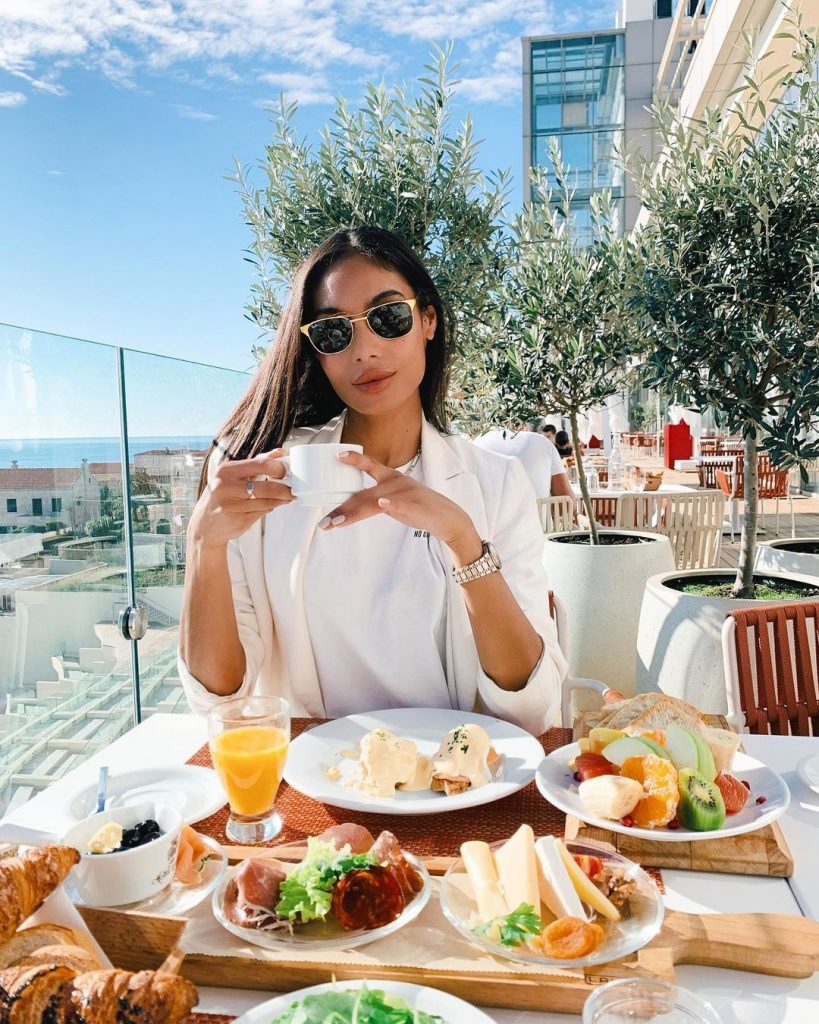 What else was different for you when you first came to Croatia?
Initially, when I came to Zagreb I liked that it had a European feeling to it, but for me it was still very small. Now, it's not a problem. The longer you live here, you actually grow to like that! I live near the centre of the city, so it's easy to get around. Croatians were always friendly to me. Ever since I started working, I have always had great people around me.
Do you work with a lot of brands?
Apart from being a professional makeup artist, I have done many campaigns that include makeup and beauty, skincare, haircare, and fitness. I've also done campaigns for well-known Croatian fashion brands such as Envy Room, Elfs & Amarie.
I love a sporty or athletic style, but I always dress it up in some way. I use pieces that I can mix 'n' match. Let's say I'm always smart and casual. I do love street wear, but always give it little bits of elegant twist. When I am comfortable, I feel nice.
Has social media 'boosted' your career? What would you advise to younger readers who want to make the same success on social media?
Of course! First of all, you need to know how to use social media. It's important to be consistent, determined, and hardworking and have great connections with people. You need to believe in your work on social media. If you don't, people see right through that! It's important to be honest with your followers, to maintain good relationships and always start discussions with them. They supported me through my journey and made me who I am today. Also, you need to be true to yourself! You need to find your own thing, the thing that makes you different. It's not always about following what everyone else is doing. Get ideas! You need to keep up with the trends, while making our own in the same time. It's not only about likes, views and comments, it's about actual jobs that you're getting and deals that you're making.
Do you only review products you personally like and trust?
I started off establishing myself by telling people: "This is what I like, what I use", but I'm always open to different suggestions. There are certain brands I love, and I work and collaborate with them. I get gifted products from them, and I review them and use them in makeup and skincare related videos because they work for me and my skin. Some products I receive as gifts that don't work for me that well or are not suited to my skin or skin tone, for example foundations that are not my shade, I won't review.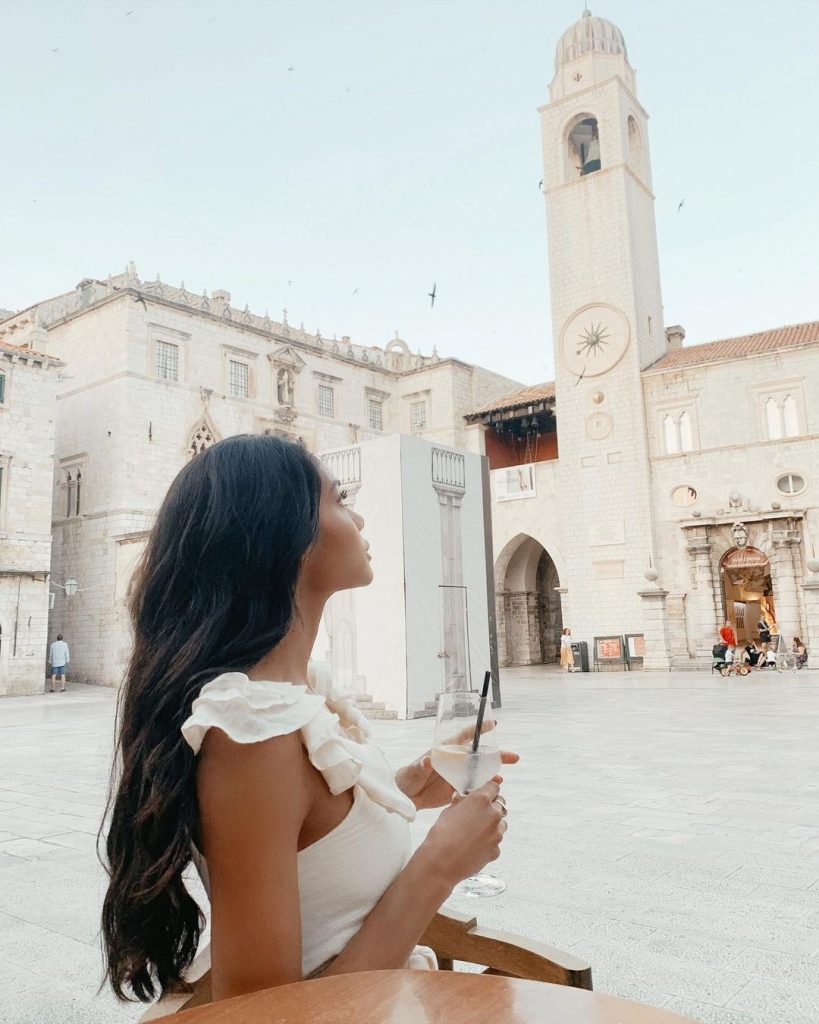 Would you share some of your makeup tips 'n' tricks with us?
Use just few good quality products and your skin will be thankful. Think about the products that you're buying, and your skin will shine through. Keep it simple on the daily basis and try to find makeup that works for you. Get used to seeing yourself with less makeup. Try to find skincare-infused makeup products that are healthier for your skin. You will get less breakouts on your skin. There are a lot of natural products that don't contain harmful substances. I immediately saw a difference in my skin when I did that switch a couple of months ago. I still use 'traditional' makeup but not during the day. Basically, I like to keep it simple for day and use about five products on my face. A bit of concealer for under eye dark circles, bb cream, tinted cc cream or lightweight foundation to even out the complexion but to still let the skin show through. Then a dusting of setting powder on the T-zone and a multipurpose cream-based product that can be used on the eyes, cheeks and lips. I always put on mascara! Also, if you have your eyebrows professionally done now or then, let's say twice a year, it saves you a lot of time. So, not too much, just to get the shape right and for you to fill in. It brings the whole face together, frames it.
And for a night look?
For a night look, especially going into the cooler months, I use darker colours for my lips. If I put on some nude lipstick, I will do a soft smoky eye. I also love individual lashes and little bit of eyeliner.
Do you plan on releasing a makeup product with your name on it?
There was a plan to release one makeup product. It was supposed to come out around the time the pandemic broke out, so we decided not to go ahead with it. I am still planning to release a makeup product, in the near future. Now I am more focused on designing my website. Once I am done with that, I will consider making a beauty product that is multi-purpose, something clean and natural based. I'm all about that!
Journalist: Maria Prkut
Photo: Zvonimir Pandža/DuList
            Instagram/nabilahhmakeup