To some, the term 'Christmas fairy-tale' might sound a bit shabby, but there are few other words that can describe the atmosphere that Mrs Jelica Kmetović Hercigonja has created this Christmas at her Ploče home address. Each corner is filled with joy and warmth, starting from the decorations on the holiday table, to a whole settlement of Christmas figurines – fluffy angels, elves, nutcrackers, gingerbread houses, and snow carriages that are so stunning they give you goosebumps. But don't be fooled, behind this living fantasy lies a sea of painstaking and long hours of work and production.
The most beautiful time of the year
"To me, Christmas is the most beautiful holiday of them all. It has a completely different dimension than the rest, symbolises the birth of a new being. That is why I try to do my best before its arrival. I started making sweets about 11 or 12 years ago, entering the world of cakes and decorating via Internet. I love doing angles the most. They are always in female form. I make them from 'tičino' mass. It is a sugar mass that is used to cover cakes and make figurines", Mrs Kmetović Hercigonja tells it all for Dulist.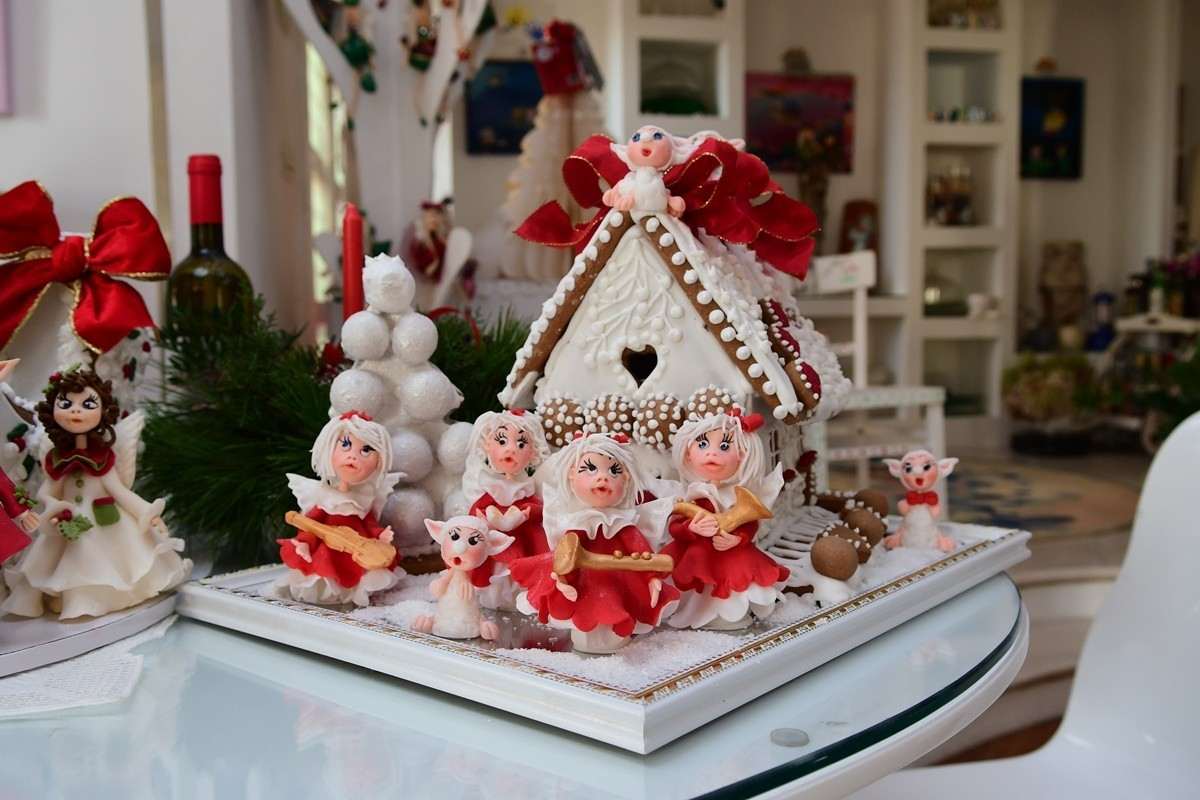 "I usually start making my products close to the end of November. I like to photograph everything I make and then I simply gift it to someone", she continues.  The little train, she claims, was a 'big job'. She made it from slightly different gingerbread cookies that needs to be more stable. According to the recipe, the mixture must first be cooled overnight, and they are baked strictly the next day. Afterwards, from the stem of sugar, eggs and lemon juice, the so-called glue is used to draw on them. When everything dries, she says, a real architectural endeavour follows. In the morning, she says, the whole house smells of sweets while she chit-chats with her angels.
When inspiration sets in, it does not stop
However, her handicrafts are not reserved exclusively for the holiday period. Her favourite work is the one she made for her niece's daughter's birthday. She filled the kindergarten-themed cake with children, educators, and greenery. Exceptionally beautiful was also the one the Linđo Folklore Ensemble celebrated their 50th anniversary with. She and our fellow citizen Romana Romanović joined forces on that project. She baked cakes, and Mrs Jelica made the characters of the people of Linđo, starting from the youth through the legendary Sulejman Muratović Sula to veterans.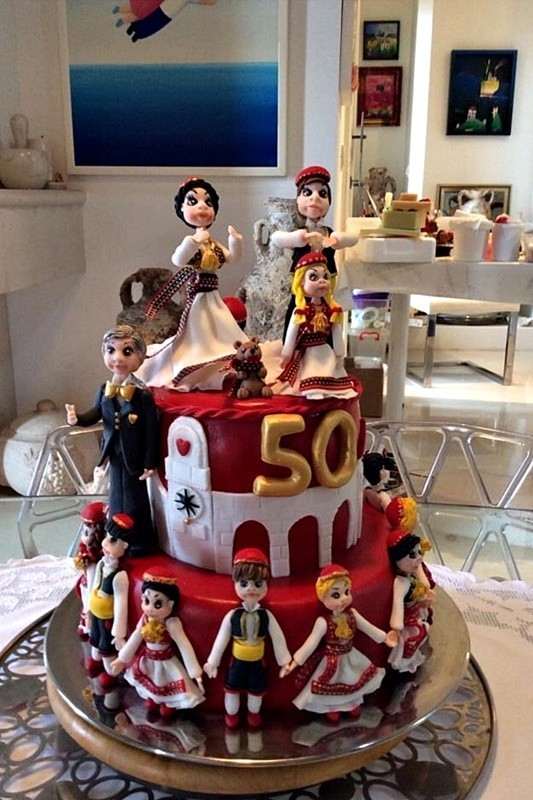 "I also paint with acrylic on canvas, but four years ago when my husband died, I got the urge to make five paintings that marked our lives and that's when I used oil for the first time. But there is a difference between professionals and amateurs. A professional can create at any time, while an amateur must wait for inspiration. And when it comes, I can't sleep or eat for days. I am perhaps too passionate about it sometimes. I can't wait to get home after work and start working. I don't give up until I get to the end. I'm no artist, let's face it. I do this for my soul and it has great value for me" says Mrs Jelica modestly.