Summer holidays, Dubrovnik's Stradun, it's evening, it's hot and there's music in the street. Such an enjoyable ambiance. But still, something is missing, don't you think? A Sladoledarna Dubrovnik ice cream! Yes, now it's perfect! Located at the top end of the main street Stradun, Sladoledarna Dubrovnik is the best choice for hot summer nights.
The extremely friendly staff treats each and every customer with the highest form of courtesy and they do it while simultaneously serving each customer so quickly, that people never have to queue for too long.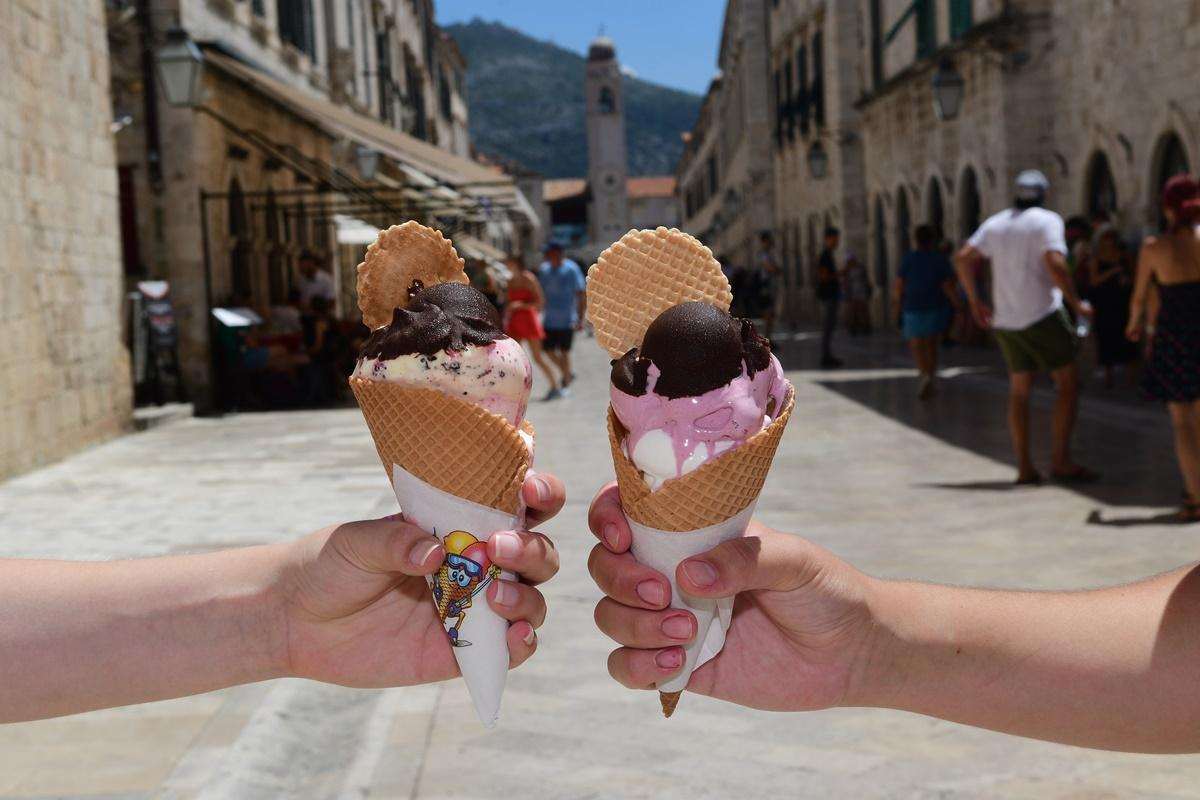 Caramel, hazelnut, bubble gum, snickers, biscuit, berry mix, tiramisu, classic vanilla or dark chocolate are just some in the vast selection of flavors you won't be able to resist.
There is also an excellent ice cream selection for all those lactose intolerant, with most of the fruit flavors completely lactose free! A very generous portion is what awaits you for your money considering the stunning location.
There is always something for everyone's taste, so you can't go wrong planning a perfect summer day and making warm nights sweet with this one.
Address: Placa 17, 20000 Dubrovnik
Working hours: 8 am to 12 (midnight)