This Tuesday was marked with the presentation of the first book on the history of Dubrovnik football, named simply 'Dubrovnik Football History'. The author, Željan Konsuo, presented the impressive period following the 115 years of football in our city. The book presentation was held @ Hotel Lacroma by many participants such as Barbara Đurasović, editor-in-chief of DuList, who is the book's editor.
Željan Konsuo established himself as the impressive chronicler of Dubrovnik sports, and 'Dubrovnik Football History' is his third book, dedicated entirely to football.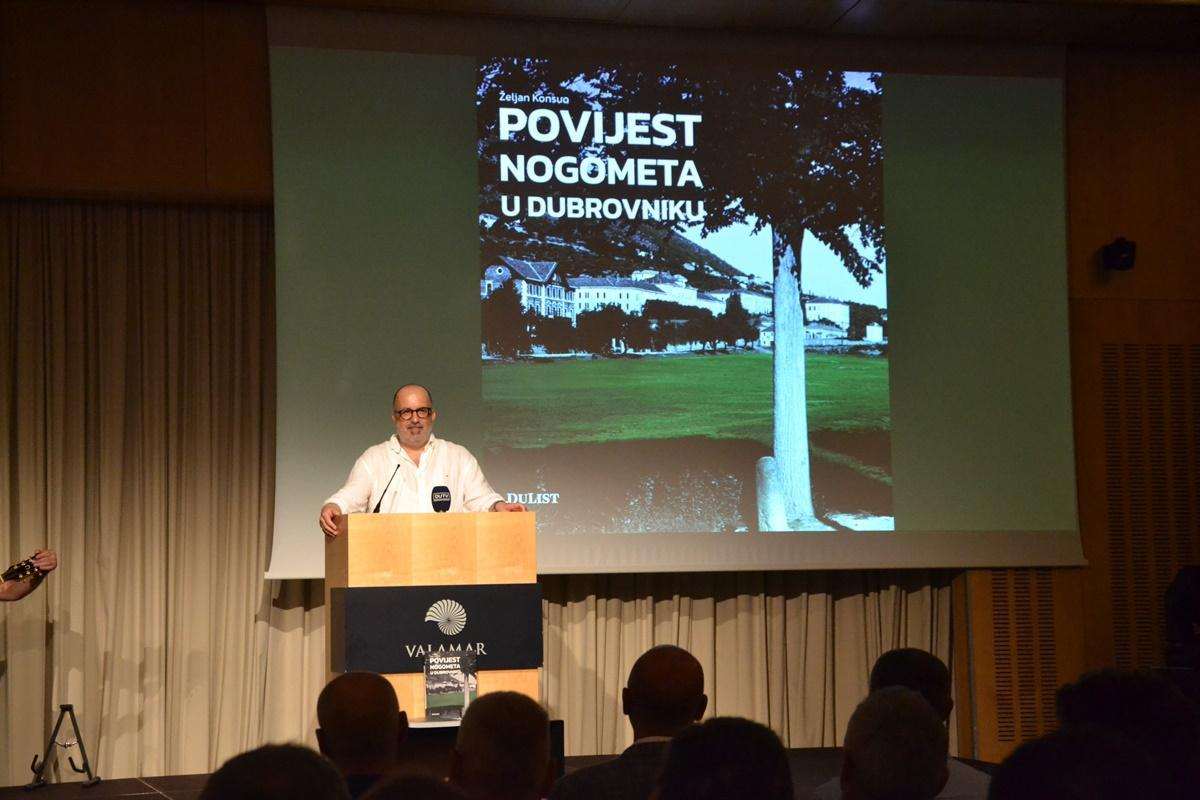 This book reveals many unknown details and and historical facts and some intriguing misunderstandings that have been skillfully established in recent decades in the Dubrovnik sports public. It also contains records from the Dubrovnik archives, never-before-published photographs, and conversations with deserving Dubrovnik football players and coaches made by DuList journalists.
Collaborators in the book are recognised sports' names, such as sport historian Jurica Gizdić, lawyer and sports enthusiast Saša Pavličić Bekić, and sports journalists Bernard Jurišić and Tonći Vlašić.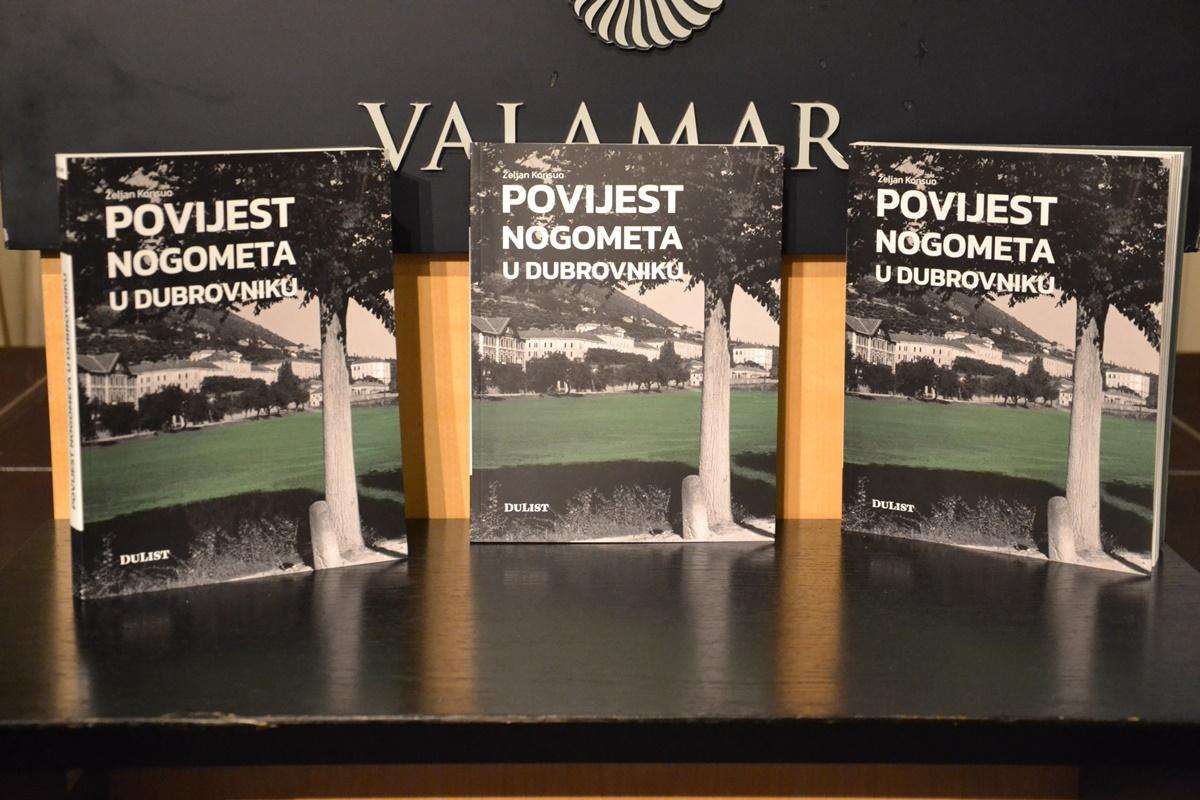 Let's remind, Željan Konsuo's book published in 2019 is a story about the 95 years long history of Jug, the most trophy-winning Croatian sports club, named 'Five to Hundred'.
Our newspaper company DuList is the publisher of the first book and we are also the coordinators of editorial and graphic design of the 'Dubrovnik Football History', the latest work after the 'Mljet – sadržaj sreće' by dr. Siniša Car and a monograph 'Svi Vlahovi ljudi', made by DuList team and collaborators, making it our bestseller.