National Archive in Dubrovnik holds materials created by the civil service in the Republic of Ragusa, i.e. notary and secretarial services from the 13th century, and after the fall of the Republic in 1808 documents created by the offices and institutions in the city of Dubrovnik during the French, Habsburg, Yugoslav and Croatian reign. Some of those materials are more 'modern' such as those following the official visit of Queen Elizabeth II and Prince Philip, Duke of Edinburgh in October 1972.
The Queen stayed in Dubrovnik, at the Hotel Excelsior, for two days, October 19 and 20. The dinner 'in honor of Her Royal Majesty Queen Elizabeth' was held at Hotel Argentina.
According to the available documents, at the beginning of October 1972, a five menus plan was sent to Dubrovnik with the note that menu could be made made combining the proposed ones.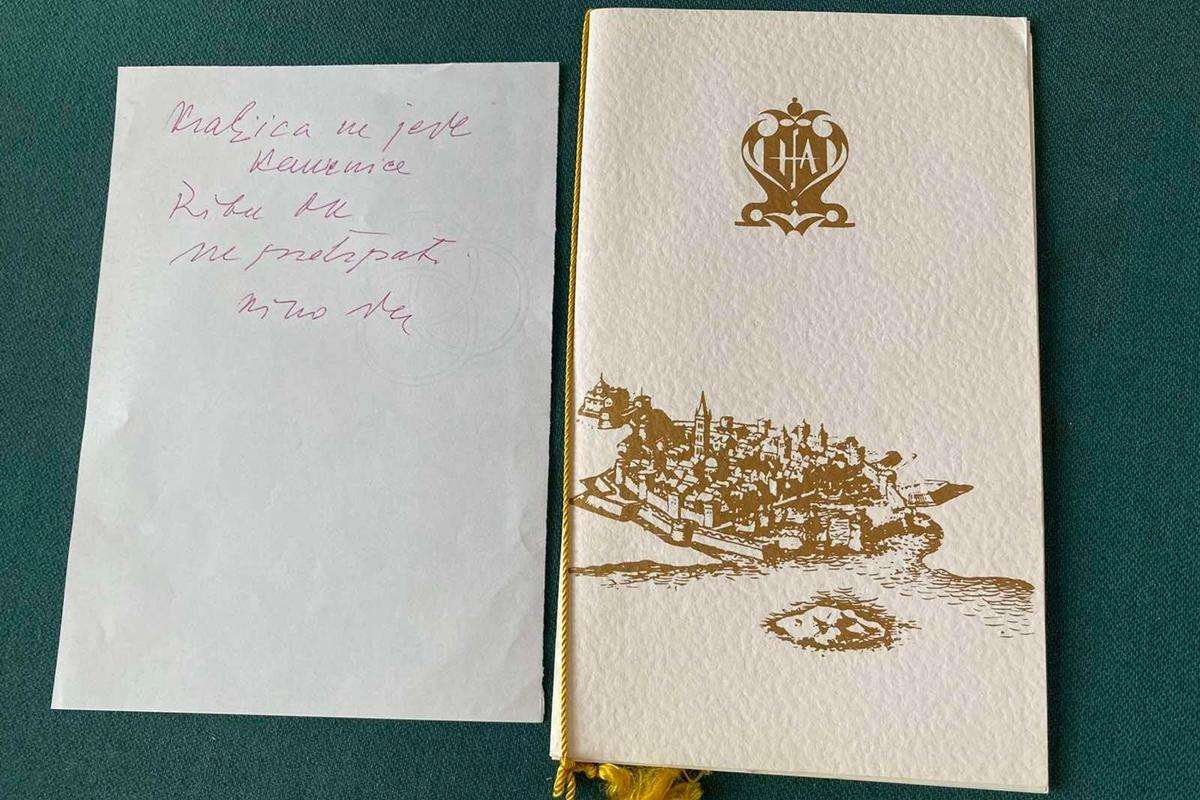 But what can be read from the additional notes is interesting – it says: 'Queen doesn't prefer oysters'. It was further emphasized briefly: 'Fish ok, not too much. Wine yes'. It is also stated that it is necessary to order four bouquets, two for the Queen's arrival, and two for her departure from the City.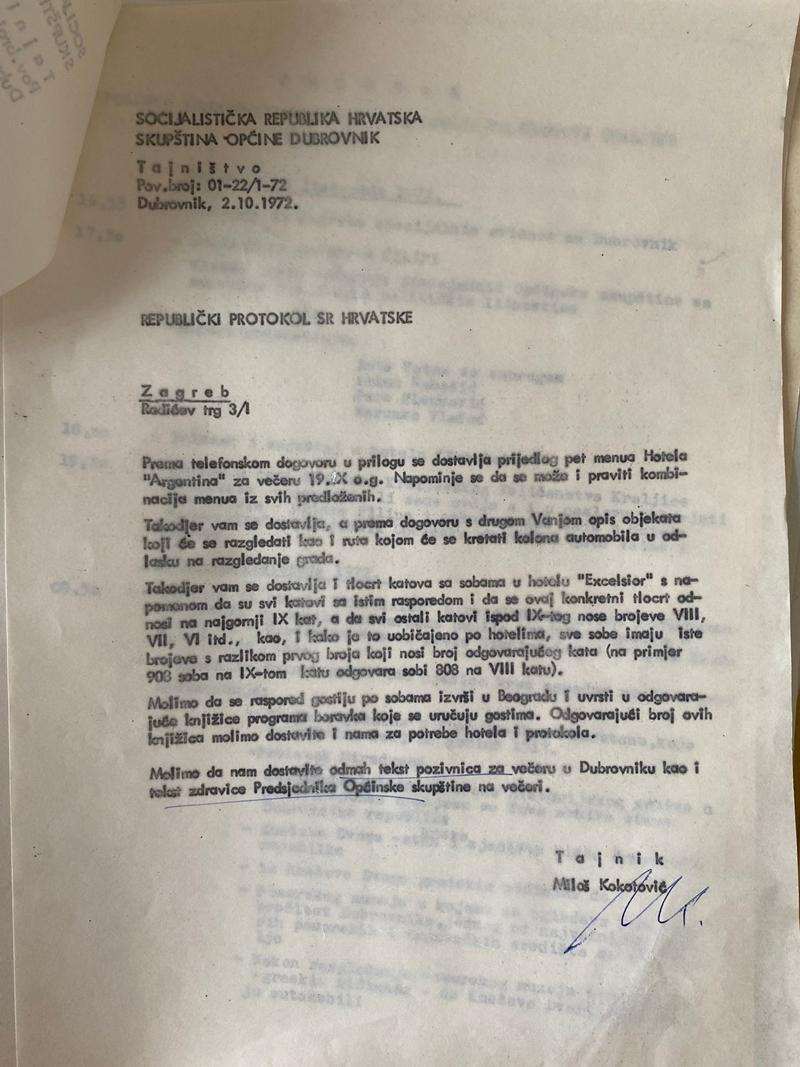 During her stay in Dubrovnik, Queen enjoyed the visit to the Old Town of Dubrovnik. She visited the Oldest Pharmacy in the Franciscan Monastery, Sponza Palace, the Maritime Museum, the Rector's Palace, walked along Stradun, enjoyed the City Walls tour…