"I've always loved creative work, but I've never had time for it! When I retired, I suddenly had all the time in the world. I wanted to do everything, and I didn't know where to start. I was slowly finding myself. At the very beginning I started doing decorative things with lavender, " Mrs. Anuška Jukić tells us all about her creative self-discovery after retirement.
She caught our eye on social networks, especially her eggs made in the decoupage technique. It is the art of decorating objects by gluing scraps of coloured paper combined with special colour effects and other decorative elements. In this case, Mrs. Anuška works with napkins, the thinnest parts of them, which is why a very skilled hand is required.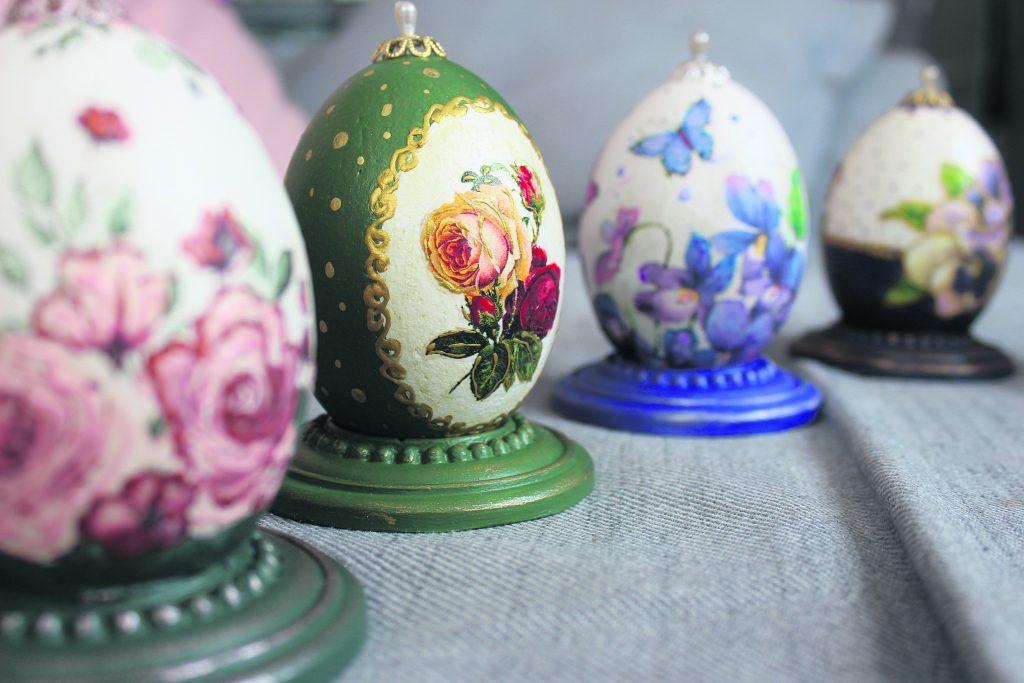 She started making them four years ago, and each egg is unique. Mrs. Anuška remembers how she started working on glass in the decoupage technique as well, almost ten years ago. Before that, she made lavender gifts, and is also no stranger to knitting. Her inspiration comes mostly from nature.
"I think my art says a lot about me. I love doing it and I enjoy making creative things that people will recognize. I always give it all in everything I do," Mrs. Anuška says.