In a yet unseen fusion of captivating nature and the bewildering number of islands and their variety,  enriched by exceptional gastronomical possibilities, supreme service, top supply, and an extensive network of marinas, most of them being a part of ACI, Mediterranean's leading marina chain, Croatian coastline makes one of the most beautiful nautical playgrounds in the world for every category of seamen. Croatia's cultural amenities are many, but none quite match the number, scale and variety of its museums and numerous historical sights making the Croatian part of the Adriatic a real treasure trove of cultural riches and historical heritage.
The UNESCO cultural sail route rightfully begins at the ACI marina Dubrovnik, a remarkable historic sight in and of itself. Sorkočević mansion, the most significant structure of its kind in Rijeka dubrovačka, built during the glorious era of the Dubrovnik Republic at the heart of the marina, makes a perfect intro to Dubrovnik's historical locations and sights, vital parts of this architectural gem. City walls, Stradun, Dubrovnik Cathedral, St.Blaise Church, Rector's Palace and numerous fortresses are only a few wonders Dubrovnik is worth visiting, whilst the beauty of the Dubrovnik sunset is undeniably  experienced best while unwinding on the deck of your boat.
The pleasure of exploring the Pearl of the Adriatic will never be complete without visiting the Elaphiti Islands, whose enchanting beauty, ideally clear sea and spot on positions shape them to be a true nautical paradise. After visiting Koločep, Lopud and Šipan, the most sensible haven is ACI marina "Veljko Barbieri" Slano, the youngest of 22 ACI marinas, which boaters especially love for its peaceful and spacious bay that offers a perfect natural protection at times of storminess and raw weather.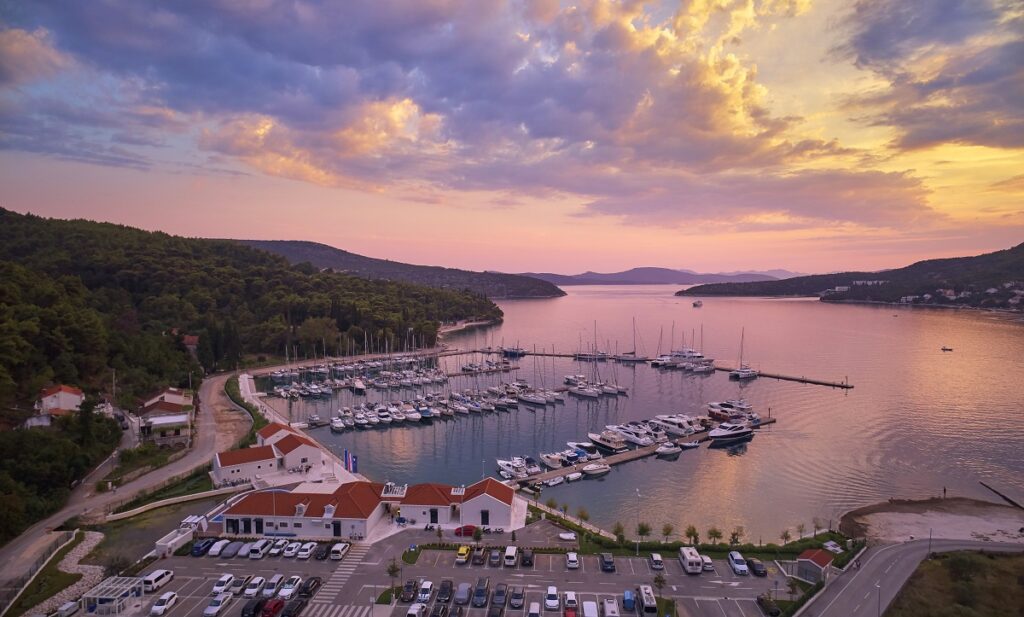 If you thought you have seen it all, you are in for quite a surprise. ACI marina Korčula is to be the next stop on the journey. Hugging the very historic core of the city, this ACI marina offers an unforgettable view of the centuries-old stone wall surrounded city and makes an ideal starting point for exploring the town of Marco Polo. The stone paths and alleys tell an extraordinary tale of the monumental history of this walled city while leading you to astounding landmarks such as St. Mark's Cathedral, the 15th-century Franciscan monastery with the convent on the island of Badija, the house of Marco Polo and bringing forth the face of the city flourishing in elegant small crafts, majestic old palaces and restaurants offering traditional Korčula delicacies such as cukarin, klašun, hrustula and rozata.
'One must sail' the old sailors motto goes, and the gems of the Croatian coast ask to be discovered over and over again. This southern Adriatic nautical adventure marks only the beginning of a unique experience sailing the most beautiful sea in the world.
https://www.youtube.com/watch?time_continue=1&v=AstSPutofeo&feature=emb_logo
Photo: Davor Žunić / Fotofaktor.com