The Tourist Board of the City of Dubrovnik is once again organizing the eighth annual Good Food Festival this year, a fabulous gastronomic event for all lovers of good food, that will be held from October 7 to October 10. This year's program will include the traditional Restaurant Week with festival menus, wine tasting, sweet festival offer, gastro tours, culinary workshops in Deša organization, beer evenings with good street food in Dubrovačka pivovara, various themed dinners and much more. You can find the entire and detailed program at www.tzdubrovnik.hr.
Throughout the festival week, from October 4 to October 10, there will be a Restaurant Week, Sweet offer, wine tasting and gastro tours. Hardworking chefs at more than thirty Dubrovnik restaurants have created special festival menus at promotional prices especially for the Good Food Festival and Restaurant Week.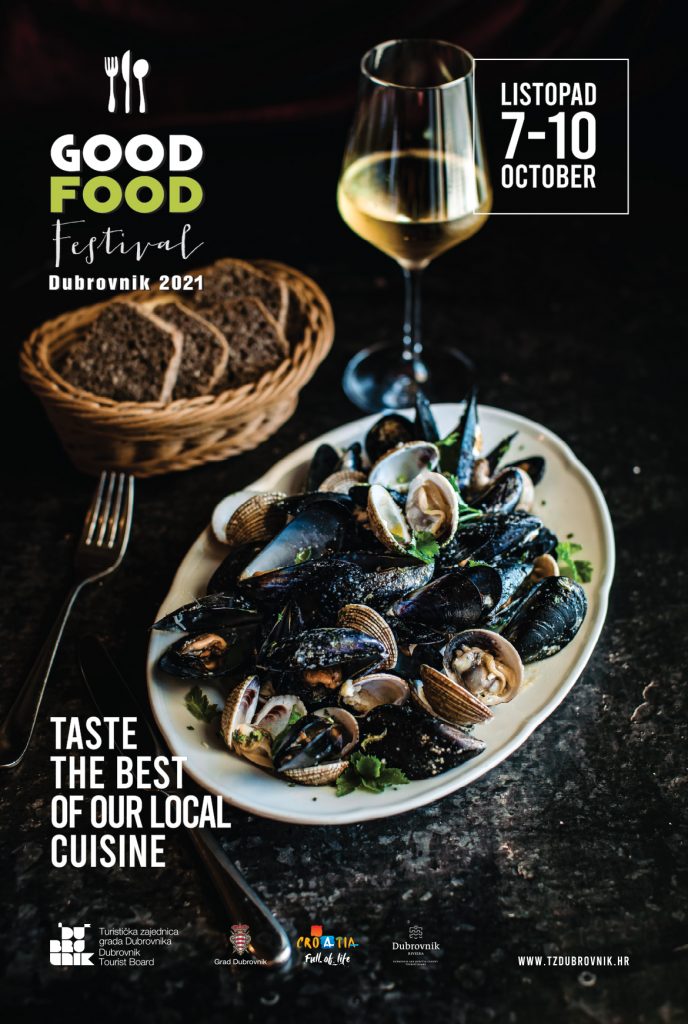 Among many restaurants and pastries, be sure not to miss special workshops at Deša organization where all participants will have the opportunity to learn how to make the delicious Budim and Carob cakes and traditional sweet desert from the island of Korčula – Cukarin, different types of marmalade and the inevitable 'Introduction to wine' workshop.
Besides workshops, there will also be fun theme nights at American Way Restaurant, Urban & Veggie, with the sound of old vinyl records, the "Fisherman's Dinner" at the Orsan restaurant, and a barbecue with OFYR at Sunset Beach Dubrovnik. This year's themed lunch will be held at the Tavern Veranda, where you will be able to enjoy the presentation and themed lunch "Istrian Gold – Truffle".
This year's program of the Good Food Festival will be enriched by the offer of the the BarBaQ brand, with various meat specialties in the Food truck at the Dubrovnik Brewery with live music, and Oli`s Food Factory on four wheels, offering street food specialties on the promenade in Lapad Bay and in TUP yard for the weekend, where they will prepare the best of Cuban cuisine.
During the rich Good Food Festival, you can also enjoy the offer of a top-quality breakfast with home-made products Dubrovnik area in Cafe Lazareta or in a healthy breakfast with yoga in Sunset Beach Dubrovnik, and on the last day of the Good Food Festival, make a tour of Gornja Sela accompanied by a guide and dine in one of the family farms at promotional prices. As part of this year's Good Food Festival, organized by the Center for Halal Quality Certification and the Dubrovnik County Chamber there will be a seminar 'The success of the application of Halal certification in the international market'.