On the occasion of marking 2022 as the 100th anniversary of the death of Vlaho Bukovac, Museums and Galleries of Konavle will hold a free expert guided tour in English through the permanent exhibition of House Bukovac, on Thursday, August 4, at 7 PM.
With a unique tour through the House Bukovac, the birthplace, and a museum of Vlaho Bukovac, located in the old center of Cavtat, participants will be acquainted with Bukovac's rich artistic oeuvre, but also the painter's life story, which is as impressive as his paintings.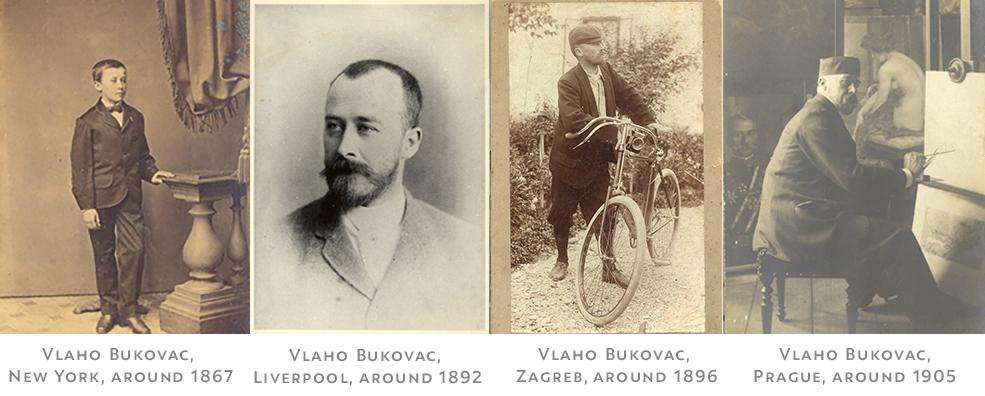 Vlaho Bukovac was born on July 4, 1855 in Cavtat. Bukovac spent his youth far away from his family home. At only eleven years of age, he left with his uncle, Frano, for New York. Shortly after their arrival in America, Bukovac's uncle unexpectedly died. His uncle's wife, Bukovac's aunt by marriage, instead of sending him to school, sent him to a juvenile reform school on Heart's Island. Four years later, Bukovac returned from New York to Cavtat. So as not to be a burden to his parents, the fifteen-year-old Bukovac decided to earn his living on the open sea. After a short nautical training, he left as a sailor on the boat, "Osmi dubrovački," which was traveling to Istanbul-Liverpool-Odessa. Bukovac's life as a sailor was soon brought to an end by a dangerous fall into the hold of the ship. During the time of his convalescence in Cavtat Bukovac began the first wall paintings in his parents house and news spread through the town that Bukovac was a talented painter.
Soon after his recovery, Bukovac decided to seek his fortune in the world again. In 1873 he left for Peru with his brother, Jozo. There he successfully earned money painting train cars, but after just one year, he left for California in search of better work. In San Francisco, he began his "amateur" career in painting, as well as his first lessons in art. He painted portraits by commission, and the positive critiques he received encouraged him to return to Europe to study painting formally. During his short time in Cavtat, Bukovac prepared for his artistic training by painting portraits of his family. In 1877, under the influence of the Dubrovnik poet, Medo Pucić, he changed his last name, Fagioni, to the Croatian, Bukovac.
Find out more about this fantastic painter here.