After enjoying his time exploring the Old Town and mingling with fans, Magic Johnson stopped at Proto restaurant where the NBA legend celebrated his 61st birthday in the loving company of his wife Cookie and several friends.
"We would like to thank Magic Johnson, his dear wife Cookie and friends, for choosing to celebrate Earvin "Magic" Johnson's birthday in our restaurant. Proto team wishes our respectable guests a great time in the charming city of Dubrovnik," they wrote from Proto restaurant on their Facebook page alongside a photo with the famous LA Laker.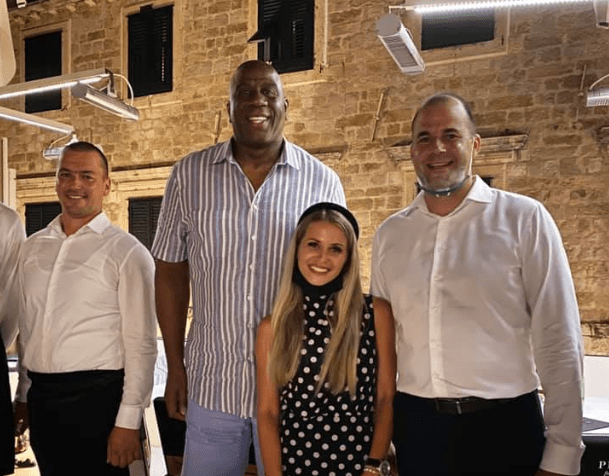 Magic Johnson has been cruising the southern Adriatic since early August with his family and friends on the famous yacht Aquila, anchoring in Dubrovnik this Thursday.
Photo: Facebook / Fish Restaurant Proto Dubrovnik