After two pandemic years, the ninth Dubrovnik Winter Festival returns in full glory with rich musical, entertainment, gastronomic and children's programme with many surprises.
The highlight of the festival will be the spectacular New Year's Eve programme on the world's most beautiful open stage. Ante Gelo and his band will perform during the evening along with one of the biggest Croatian pop stars Petar Grašo. Dubrovnik will welcome the new year with spectacular fireworks.
The Opening of this year's Dubrovnik Winter Festival will be marked by a concert by popular group Dalmatino on November 26. During December, many Croatian pop stars such as Doris Dragović, Urban & 4, Neno Belan, Opća Opasnost, Željko Bebek, Massimo, will perform on Stradun, while on January 1, Tomislav Bralić and Klapa Intrade will hold their concert.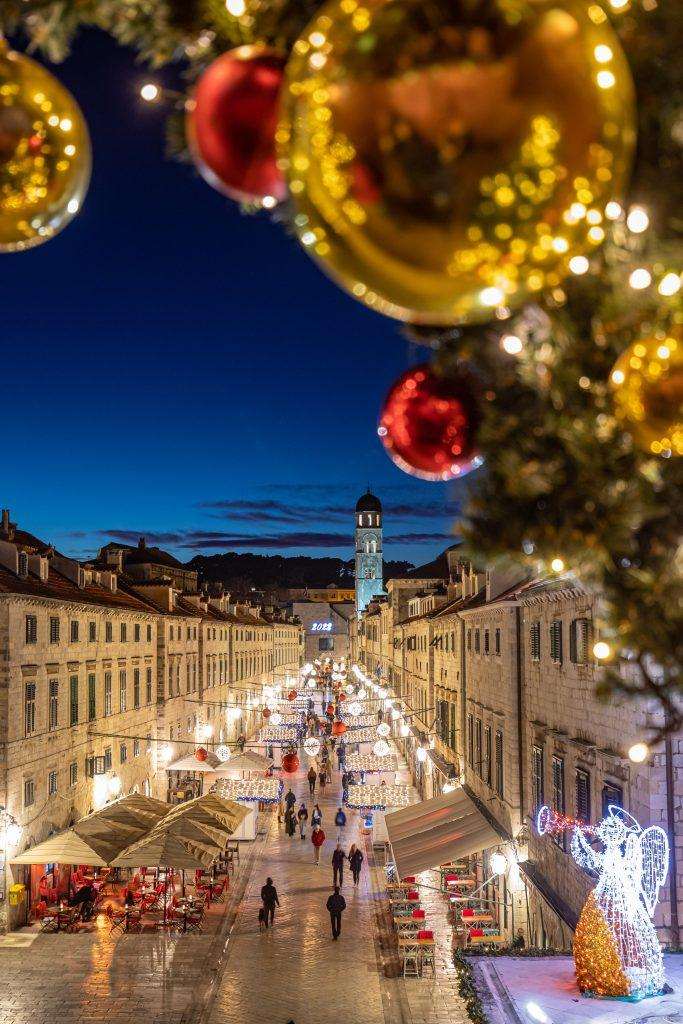 The wooden cottages (kućice) located in several city locations are an unavoidable part of the Dubrovnik Winter Festival tour with their rich gastronomical offer, as well as the traditional event Cod Fish Days' in Dubrovnik restaurants.
As the part of 'Advent on Vojnović' event, organized by the Dubrovnik Student Center, Bosutski Bećari, Matija Cvek, Giuliano and many other stars will perform. 'Sunset Adventska Kadenca' will be held in Lapad.
Favorite children's programmes are back again this winter – North Pole Station in Lazareti, Colorful Winter in Uvala with a train and an ice rink, and programmes held in Mokošica, with numerous programmes organized by Dubrovnik's cultural institutions.
Occasional exhibitions, Christmas concerts (especially the Dubrovnik Christmas concert on December 23 and the New Year's concert on Stradun on January 1), theater performances for all generations, the sweetest Cake Party and many other programmes will fulfill the Advent days in anticipation of Christmas and the New Year.