One of the most dominant and unique basketball players of all time, turned extremely successful entrepreneur, Earvin Magic Johnson, dropped anchor in front of the Old Town this Thursday, after a several day long cruise down our coastline. Leaving the showstopper yacht Aquila for a short while, the LA Lakers star couldn't miss the opportunity to relish in the beauty of our gorgeous city accompanied by his wife Cookie and friends.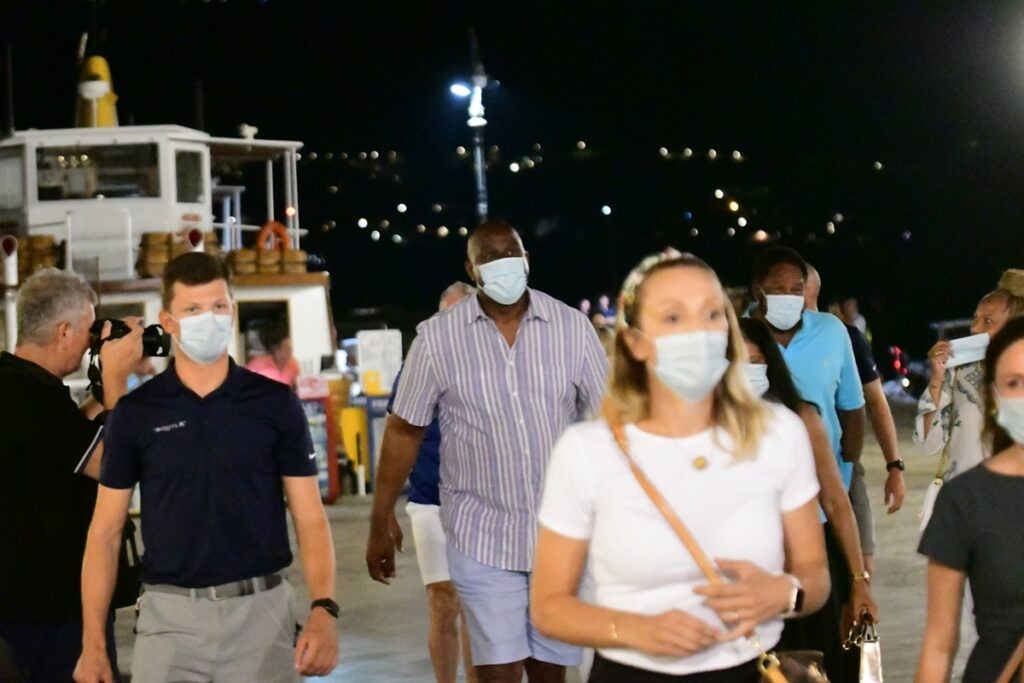 The presence of  the man whose legendary 13-year NBA career changed the way basketball is played couldn't have passed unnoticed. The extraordinary Olympic gold medallist spread unimaginable joy among all hoop fans who happened to be in the Old Town while Magic took a leisurely stroll down Stradun, immediately stopping him for autographs and inevitable selfies which he gladly posed for.
Magic Johnson arrived in Split with his family and friends early August and started discovering the beauties of the Croatian Adriatic on the 85.6-meter long famous superyacht Aquila, the largest yacht to be built in the USA in nearly a century by the Derector Shipyards, able to accommodate 12 guests in 8 rooms in an exquisite opulent interior, with a crew of 26 ensuring the most relaxing luxury yacht experience.
After visiting Krka waterfalls, Kornati, Hvar and Vis they sailed into Dubrovnik waters stopping by Korčula and Lastovo which put a particular spell on the famous basketball star having him revisit it one more time before heading for Dubrovnik.
Video/Photo:  Zvonimir Pandža
DuList